Preston North End produced one of their better displays of 2023 as they were unlucky to only get a point in a 0-0 draw with Coventry City.
The Lilywhites played some good football at a much faster pace than usual and the fans appreciated an entertaining game for the first time in quite a while.
DJ with another strong display
Daniel Johnson carried on from his influential performance on Saturday as he again took control of the midfield. He was key to the majority of our attacks and was allowed a good amount of space by Coventry.
In the first half he manoeuvred away from two Sky Blues defenders shorty after a corner before finding Ched Evans with a lovely ball. The Welsh striker had time and space but rushed his shot which flew wide.
In the second half DJ linked up brilliantly with Alvaro Fernandez down the left and all the attacks were coming through those two.
Johnson took the armband once Alan Browne was substituted off and these last two games have shown everyone how important it a player he is to this club. He's probably wary about his contracting expiring in a few months which often can bring a better performance out of a player.
MORE PRESTON STORIES
But he's also just started back-to-back games for the club for the first time since the start of January. Those two games have seen two of the better performances from any of our midfielders all season.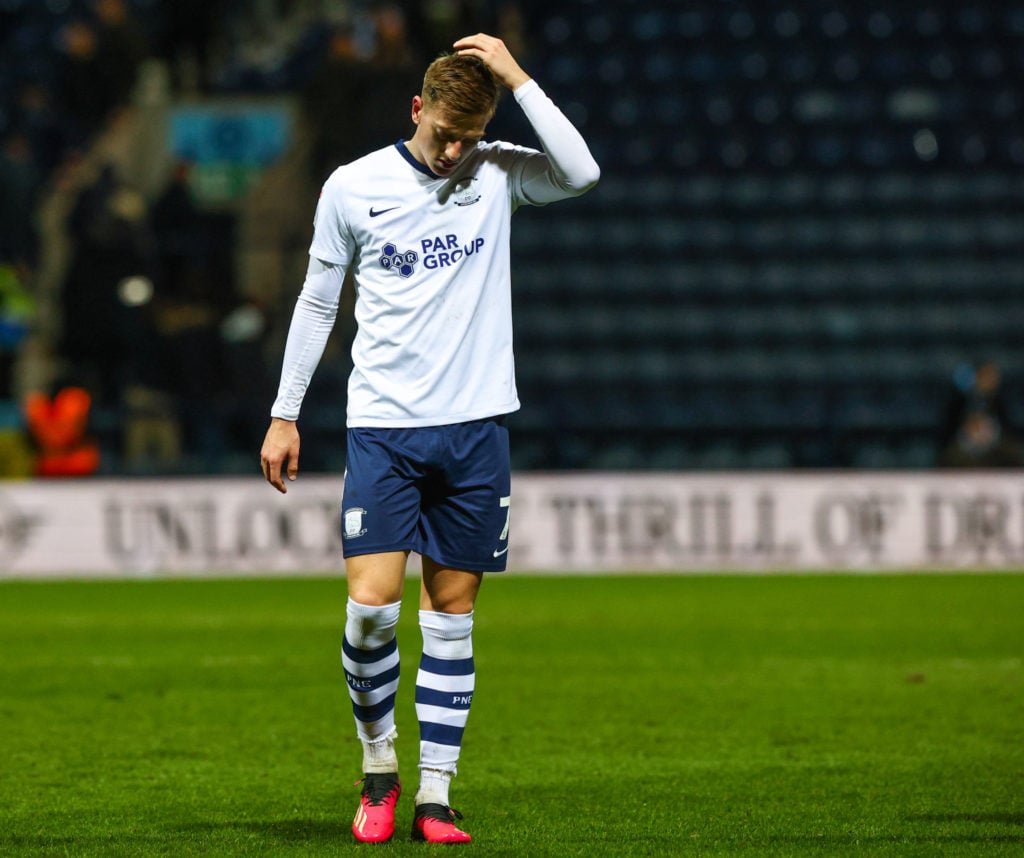 Fernandez is getting better and better
The Manchester United loanee is really enjoying his time at Preston now. He's finally established himself as first choice left-wing-back and is showing why he is so highly rated at his parent club.
He's got the confidence to carry the ball forward and can get himself out of the tightest of situation. A bit of a Cruyff turn in the first half was only the top of the iceberg. It was a dazzling display from the 19-year-old who could have easily have got man of the match ahead of DJ.
He caused problems all day for the opposition and his run and cross eventually led to the best chance of the game which fell to Liam Delap. Unfortunately the striker on loan from Manchester City snatched at his chance from 5 yards out.
We're witnessing Fernandez progress with each game and I really hope we can see him get on the scoresheet before the season is out too.
Just like it was with Sepp van den Berg, Daniel Iversen and Cameron Archer last season, it will be very hard to see Alvaro depart. Unless we could tempt him back for another season…..
Strong game from Diaby
With Greg Cunningham and Andrew Hughes out we say Jordan Storey return to the team. It meant Liam Lindsay played on the left of the back three with Bambo Diaby in the middle.
Bambo had to deal with one of the most highly rated strikers in the league in Viktor Gyökeres who has scored 15 goals this season. The Swede was kept quiet and Diaby was solid throughout the game.
His passing out of defence was also spot on, finding teammates on the ground rather than limping it aimlessly forward.
Finally Diaby nearly scored what would have been an iconic goal in front of the Town End. A header from Lindsay was flicked on by Storey which found Diaby at the back post. With his back to goal the 25-year-old executed an overhead kick which didn't trouble the 'keeper but for a split second everyone held their breathe in Deepdale. It was actually given offside anyway.
It would have been reminiscent of Patrick Agyemang's overhead kick goal against West Bromwich Albion in 2006.
Cunningham and Hughes are likely to be available on Saturday but Diaby deserves to keep his place.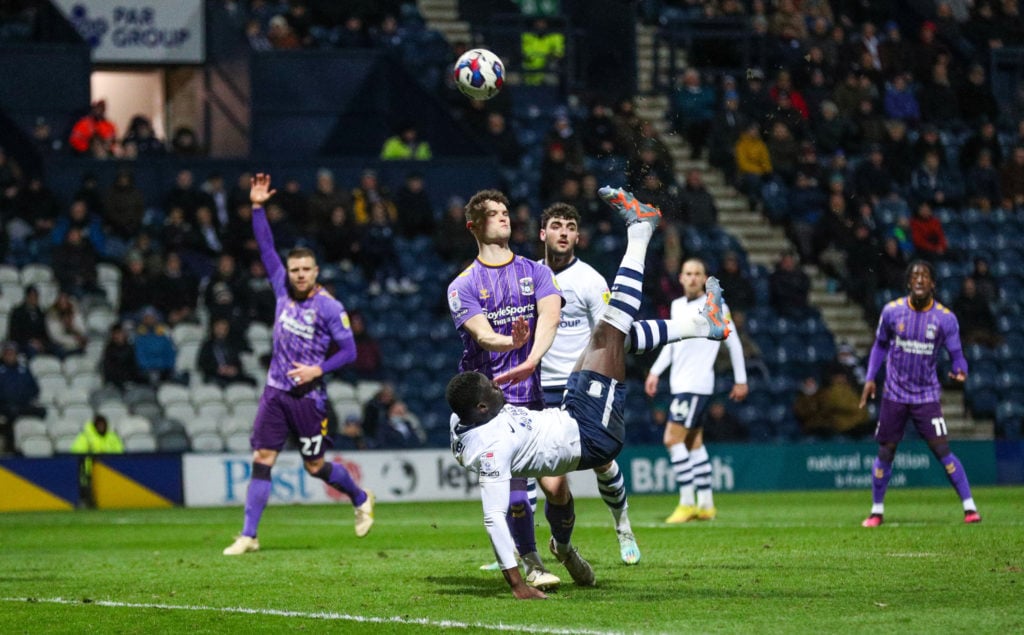 Fans can get on board with that style of football
We created chances. We were quick with the ball. We showed intent to get in the area and provided a wide range of passes to the forwards. Johnson was crucial to a lot of it but we've certainly played a lot worse than that and actually won.
The game reminded me a lot of the start of the season. When despite having some golden opportunities we kept drawing 0-0. Even if we had lost this game I don't think the crowd would have been showing their frustration like in previous games.
There was a lot to be happy with on Tuesday night. Lowe clapped the fans off at the end of the game and there was no animosity either way. A huge improvement on what we have had to deal with in the last few months.
More of that please.
Related Topics