A fifth straight defeat at Deepdale saw the North End fans boo Ryan Lowe as he headed down the tunnel. It was all to predictable as they handed Bristol City a 2-1 win.
Depressing Deepdale
Five defeats in a row at home is not acceptable at any level. The last three games including the one against Tottenham Hotspur have seen us concede nine and score just one.
Eight defeats from 15 home league games this season and just nine goals scored!
You have to give the fans something to get behind, but time and time again we are let down by mistakes and just a lacklustre performance.
Robbie Brady set the tone today with his gift in the sixth minute and even an eternal optimist wouldn't have thought we would have a chance after that.
It's become a chore to watch Preston which pains me to say, as I know it's a key part of many of our lives. But quite frankly a Saturday afternoon at Deepdale should be low down on the list if you're looking for any entertainment.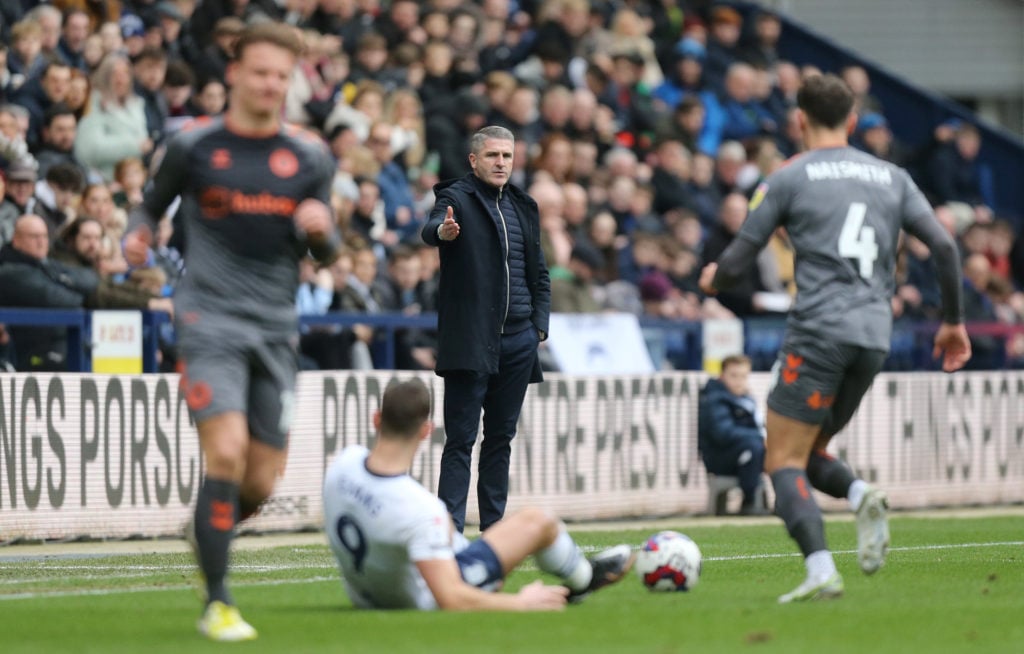 Brady may have played himself out of a contract extension
Robbie Brady is one of very few players you look at in that squad for some inspiration when it comes to creating chances.
He hasn't got any pace or trickery, the only thing in his armoury is his left foot but even that is letting him down.
However it was his other foot which managed to get the assist for Bristol City's first goal. He tried to cut out a pass but instead got the softest of touches on the ball which left Mark Sykes the opportunity to round Freddie Woodman.
In the second half Brady had the chance to redeem himself on set pieces. His corners didn't amount to anything and one free kick in a promising position was sent out of play.
He also had a chance with a header at the back post which he could have got on target or knocked back into a dangerous position. Somehow he managed to head it out for a throw in at the other side of the pitch.
He was finally taken off to be replaced by Alvaro Fernandez but Brady wasn't finished for the day. At the end of the game he seemed to have a bit of a confrontation with a fan near the tunnel. But the Irishman didn't have a leg to stand on and if he did and it was his left leg he'd have ended up on the floor after today's showing.
Very poor from Ali McCann
Ali McCann and Ryan Ledson were the two central midfielders with Ben Whiteman not available. It was always going to be a tougher ask with three strikers playing ahead of them but McCann struggled throughout.
His passing was woeful and he wasn't switched on at key moments. At one stage when Bristol City cleared one of our corners away the ball was heading straight for him. Instead of controlling it and trying to keep up the attack he let it go through all the way back to Freddie Woodman.
You have to question the mentality of the players here. Do they even back themselves to go and chase a game?
We had 17 shots today but the Max O'Leary was only really tested three times. One of those was a fumble from Ledson's shot which fell kindly for Ched Evans to pull one back.
Just on Evans, time and time again he's the only player to come out of a game with any credit.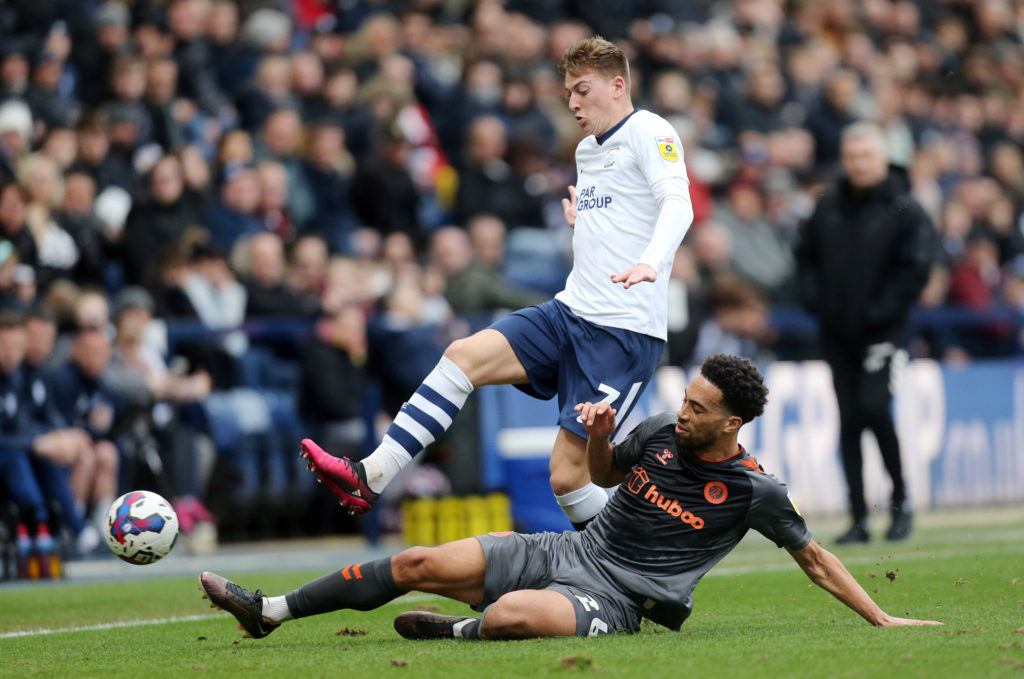 It's a waste of time playing Browne at RWB
It's not his fault because it's not his position. It's the fault of the club and management who after theee transfer windows under Ryan Lowe have failed to bring in anyone to play in a crucially vital position in the formation we play.
Alan Browne has no pace. He's very slow with his decision making. He's lost any shooting instinct and he's not great at crossing the ball. Brad Potts is probably a better option at the moment but it's still not the answer. How that position hadn't been addressed is astounding.
Ryan Lowe has taken us backwards
It wasn't this bad under Frankie McAvoy. Ryan Lowe has had over a year with this squad and has brought in plenty of his own players.
He promised us an attacking brand of football. That's been delivered maybe three or four times. He doesn't seem to have a clear game plan.
Naming three strikers in the team looked interesting when announced. It didn't work. The service to them isn't good enough and they are all number 9's with none of them keen to take up positions out wide.

Yet again he was slow with his substitutions. There was an argument for making all five at half time. Only one was made up until the 81st minute and that was a defensive change. Surely he didn't like what he was seeing from the rest of the team?
'I thought the performance warranted a point if not three' was what Ryan Lowe said to BBC Radio Lancashire after the game. Clueless.
Related Topics
Have something to tell us about this article?
Let us know