Preston North End picked up their first win at Deepdale for nearly four months as they came from behind to beat Wigan Athletic 2-1.
It looked to be another depressing day at Deepdale at half time as they trailed their Lancashire rivals. But a second half comeback led by Daniel Johnson who scored a penalty and a first goal for Tom Cannon gave The Lilywhites a much needed win.

Lowe needs to rebuild relationship with fans
It seems very much 'us against them' at Preston North End at the moment, with Ryan Lowe being very defensive and critical of the fans despite what they have had to witness this season. There's no escaping the fact that the football on offer particularly at Deepdale this season has been incredibly poor.
This was our first league win at Deepdale since we beat Swansea City 1-0 on the 1st November. The games since have been appalling, we didn't really come close to a win in the six games following. It's been a tough watch yet we have had to hear Ryan Lowe saying how good we have been.
We need some humility from the manager. We're not expecting to be in the top six, but it would be good if Lowe could tell us it's not been good enough and he needs to improve.
On Saturday at half time the manager specifically was booed off I would say. The players have our backing but the formation and system we play has become tiresome. Our attacking approach is clueless, and you can tell the players look confused when they get the ball. We have become very vulnerable at the back too.
MORE PRESTON STORIES
After the opening 45 minutes, Lowe tried to usher his players down the tunnel, but the majority just walked off. It looked a bit like he had lost the players at that point.
The second half was much better, but was that down to the manager's team talk or the players taking it upon themselves to show some fight?
Either way after the game Lowe said he was disappointed with the fans. His post-match reaction is worth a read on Lancs Live if you haven't already. Obviously he won't like hearing the frustration but he must understand why? At the end of the game he was straight down the tunnel and didn't acknowledge the fans, and it's hard to see him repairing that relationship unless there is a big upturn in our performance and results.
A scraped win against bottom of the table isn't enough at the moment. At the end of the day we are comfortable in 12th place in the table, but many want Lowe out. So a lot has clearly gone wrong for that to happen.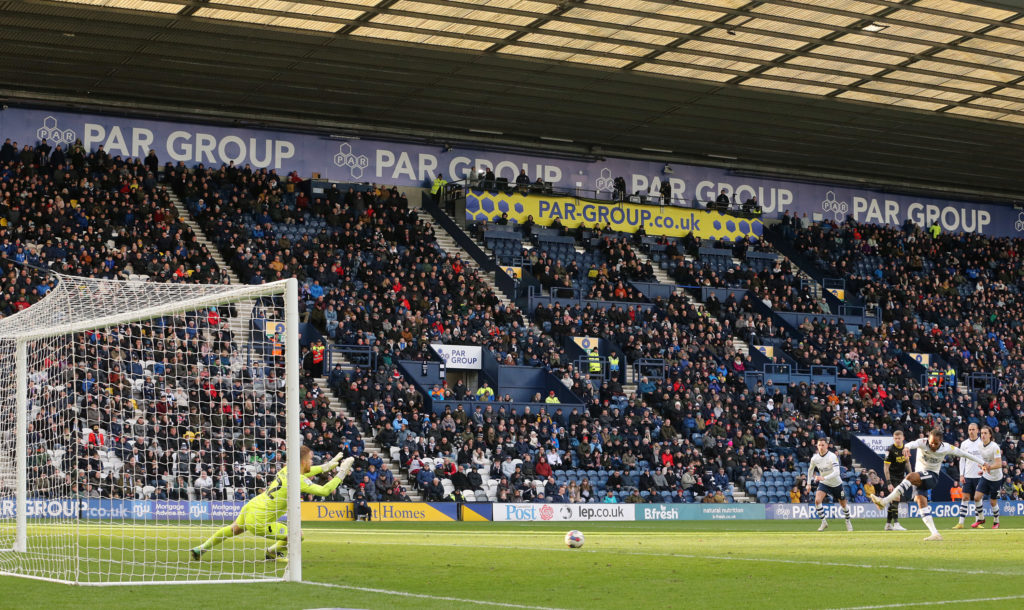 An uneasy atmosphere at Deepdale
It's becoming a vicious circle at home at the moment. The players misplace passes and make the wrong decisions, the fans get on their back and then they don't feel confident on the ball the next time around. That leads to mistakes, and you can understand it from both points of view.
The frustration from each game isn't in isolation though, and I think Lowe needs to realise that. The boo's at half time weren't just because of that 45 minutes, they were because of the previous ten games or so.
The fans want to see more from the manager, and that includes on the touchline too. He spends a lot of the game sat down, and when the team are struggling you want to see him being more proactive. So much so, that there were ironic cheers when he finally did get up.
Furthermore when Wigan took the lead, they sung 'How **** must you be, we're winning away?' Then when Preston took the lead through Cannon the North End faithful could respond with 'How **** must you be, we're winning at home?' Amusing for the fans, but not for Lowe.
A loss yesterday could have been the final nail in the coffin for Lowe, at least from the fans point of view. He lives to fight on, and whilst there is not much to play for now, there are still two crucial games at home that he has to get right. Blackburn Rovers and Blackpool both visit Deepdale in April.
DJ shows his worth
On his 300th league game for Preston North End, Daniel Johnson showed why he is still a key player for the club. His future is up in the air with his contract up at the end of the season. The Jamaican international is one of our higher earners, and only two weeks ago he was left out of the squad entirely in the defeat to Burnley.
Preston fans will know DJ better than Ryan Lowe, having seen him don the Lilywhite colours for over eight years now. His displays this season are below par by his standards, but he is still our most attacking and creative central midfielder.
He was lucky to win the penalty early in the second half, but how many of our midfielders would even make that run into the penalty area? He started that move with a ball to Cannon, and eventually finished it off with the converted penalty even though he looked to be carrying an injury from the challenge from Ben Amos the Wigan goalkeeper.
He kept up his great penalty record, and you really felt in the second half that DJ and Alan Browne were urging their team on to victory. The response really did feel like it came from the players rather than the staff. DJ won and scored the penalty and Browne played the ball through for Cannon who applied a lovely finish to win the game.
Incredibly that was Johnson's first goal of the season, but what is for certain is that he can't be left out of the matchday squad again.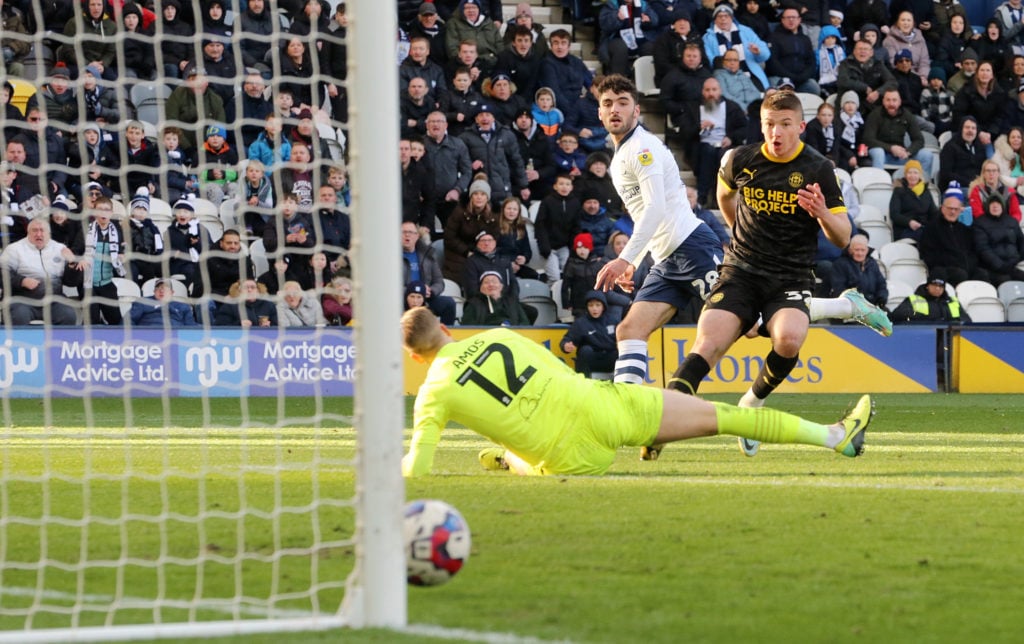 Diaby comes good in second half
Bambo Diaby's Preston North End career has been a rollercoaster so far. For all his shaky, indecisive moments, he has made up for with some crucial blocks and tackles. He looked a bit nervous in the first half, but made a match defining block in the second half when it looked as if Wigan would get an equaliser.
He has a lot more pace than Jordan Storey who was on the bench after picking up a knock against Hull City last week. He can also provide more going forward when linking up with the right-wing-back. Storey will probably get the nod on Tuesday against Coventry City, but with Greg Cunningham going off with concussion, there could be a significant reshuffle in defence.
Lindsay's form has dropped, time for Bauer?
On Saturday we saw five of our centre-backs on the pitch at various points. Andrew Hughes was out with an injury, so Cunningham, Diaby and Liam Lindsay started the game. Storey and Patrick Bauer came on towards the end to replace Cunningham and cover the loss of Robbie Brady who was sent off after two yellows.
Bauer has been a key defender for the club since his arrival from Charlton Athletic in 2019, in every season bar this one. Not many would have predicted Lindsay displacing him this time last year. Bauer has had his injury problems, but has been a consistent rock at the back when fit.
To Lindsay's credit he was superb at the start of the season, and was a key reason why we kept so many clean sheets early on. Of late, he has looked less confident, with his passing way off the mark, and he looks less dominant in the air. Perhaps it is time for Bauer to get a run in the side. He was called straight into action after coming on against The Latics, winning a header late on from one of their corners.
The German is 30, and his contract is up in 2024. With limited game time he will be considering his options, and he is likely to have plenty of suitors if made available. He started 34 games last season, but this campaign has seen just one start in the league. With not too much to play for now it could be worth giving him the chance to reclaim his spot.
Related Topics