Preston North End managed to nick another draw, but again it was the opposition; Hull City on this occasion, that deserved all three points.
The 0-0 score line perfectly summed up a drab game with Preston particularly unable to create any decent attacking opportunities.

Rosenior thinks Hull should have been 3-0 up at half time
The Hull City manager Liam Rosenior came out after the game saying his side could have scored at least three goals in the first half. Luckily Freddie Woodman had one of his better games but The Tigers were still able to find space in the final third and cause problems for the defence.
Of course Ryan Lowe didn't see it that way and thought both sides were negative in that first half and we defended well. Surely he must see the bigger problem now? We're struggling in every game in attack and defence.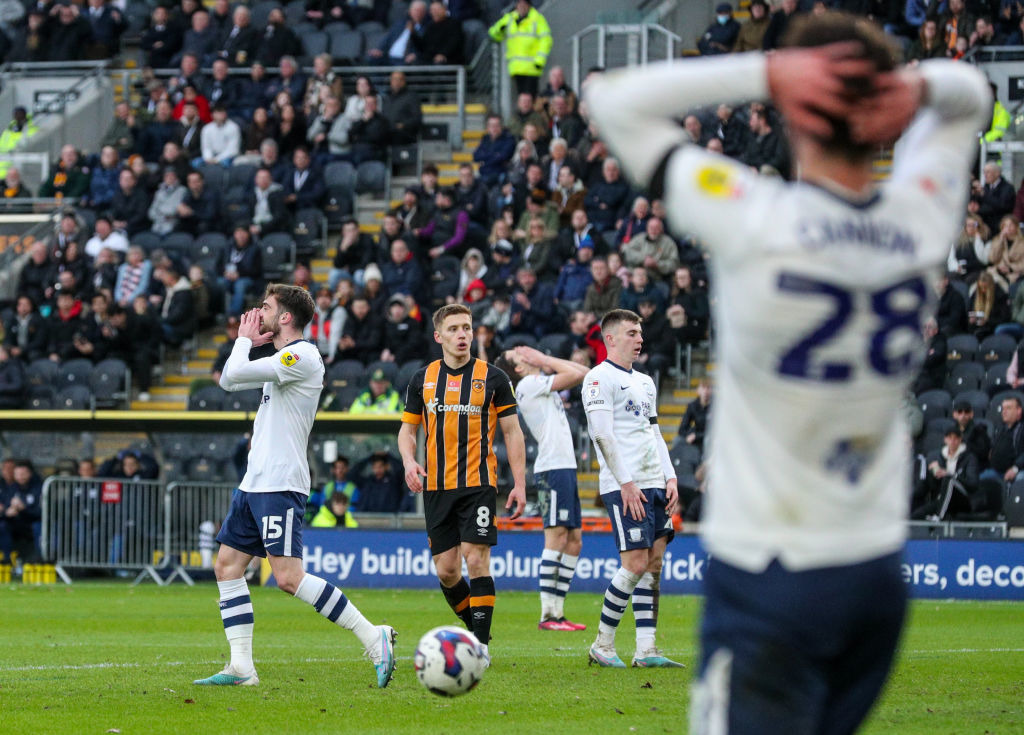 Not a single shot on target
You have to feel sorry for Tom Cannon, Liam Delap and Troy Parrott. They are young strikers, keen to learn and pick up some goals. At Preston North End they are doing neither. They are willing runners but they are feeding on scraps. Often just faced with long balls forward for them to chase or try and win aerial duels.
They are inexperienced at this level and defenders can probably defend against them very easily if they have little problems elsewhere to deal with.
What the strikers will have been reliant on at youth level at Everton, Manchester City and Tottenham Hotspur is defence splitting passes. They will have been used to support and options from other members of the team. They will have been able to get on the end of crosses from their wingers.
We're heavily reliant on nicking a set piece here and there. There is no game plan and it is painful to watch. How a manager can be at a club for 14 months and have no idea how to instruct his players to try and score is incomprehensible.
Unfortunately Preston North End provide none of the above. Until the formation changes I can't see that changing.
Time to try something new
Even playing with two strikers up front which is more than most teams choose to play with in this division, we are the second lowest scorers in the league. Only Cardiff City have scored less, whilst Burnley and Middlesbrough have doubled our goal tally over the course of the season.
Ryan Lowe's 'attacking brand' has become the hill which he will die on now. He set himself up to fail with his promises as soon as he took the job.
We don't have wing-backs up to the job despite Alvaro Fernandez impressing at points. Our midfield looks League One standard at best. Confused what to do when they get the ball and no one wanting to control the game and drive the team forward.
Lowe sits there looking clueless and then comes out after the game stating how impressive we were. We're all sick and tired of it now and just want to see any kind of entertaining football. Even if it didn't result in a win at this stage we would take it.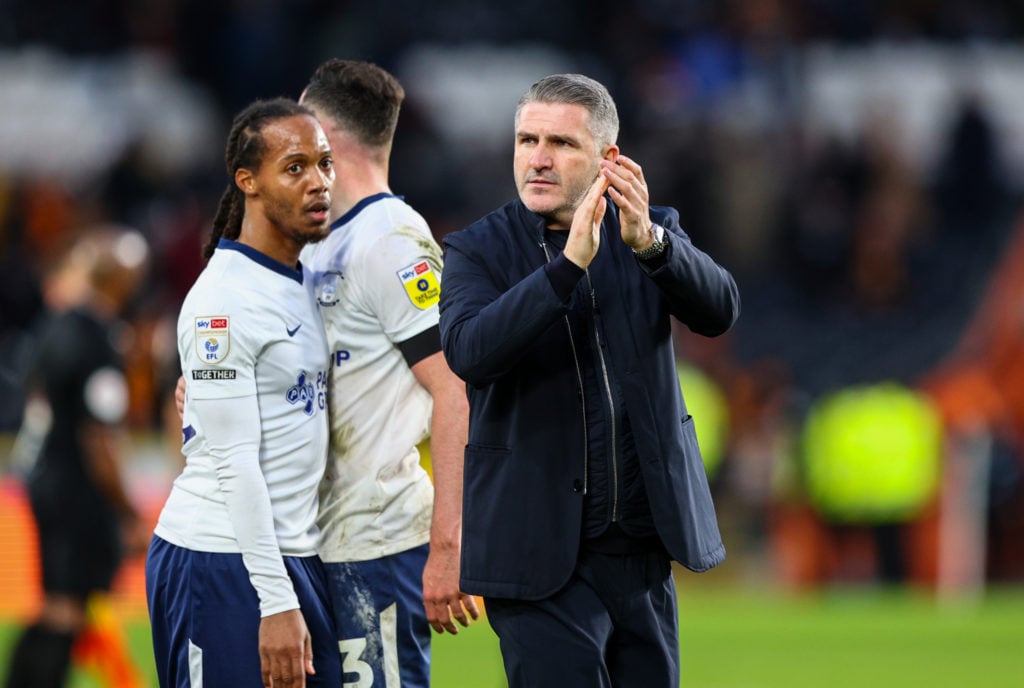 Where does the next win come from?
It's hard to see where we next pick up three points from. You can't foresee us out scoring any team at the moment. We're as shaky in defence as we are toothless in attack.
The next game, on paper at least, would be the ideal game. We're at home to bottom of the table Wigan Athletic. A team who have conceded the most goals this season, have the least wins and are already onto their third manager of the campaign.
Yet this is Preston North End we're talking about. A team scared to play in front of their own fans this season and a manager who thinks a huddle at the end of the game shows we're making progress.
Wigan will be up for a battle in the Lancashire derby and if Preston play like they have done for the majority of 2023, The Latics are likely to get something out of the game.
Have something to tell us about this article?
Let us know