Preston North End are reportedly keen on Everton striker Tom Cannon and the youngster scored a 'stunning' free kick on Friday night.
PNE are in the market for at least one striker after a couple of hammer blows this week.
Emil Riis suffered a knee injury against Stoke City on Monday and now faces a lengthy spell on the sidelines.
As if that wasn't enough, PNE have now missed out on re-signing Cameron Archer.
The Aston Villa striker has picked a move to Middlesbrough despite North End matching the terms offered to Aston Villa.
North End now have to go back to the drawing board in the search for a new striker,
MORE PRESTON STORIES
The strongest rumour now surrounds Everton striker Tom Cannon, with The Sun's Alan Nixon reporting that PNE have joined the race for his signature.
Sheffield Wednesday have been chasing Cannon but PNE will hope to take him on loan until the end of the season.
A move for Cannon does seem to add up from PNE's perspective.
Chief scout James Wallace is a former Everton player and Lowe went to watch Cannon score twice for Everton Under-21's against Paris Saint-Germain in November.
Add in that Everton Under-21 boss Paul Tait is a former teammate of Lowe's from Chester and PNE could be an appealing destination from the Toffees' point of view.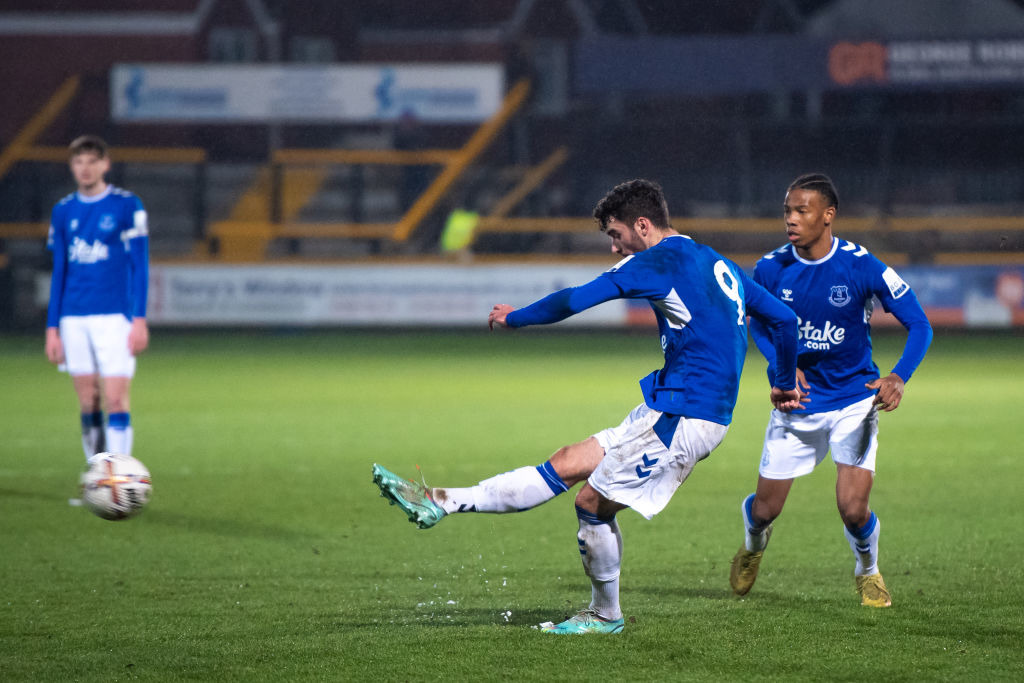 Cannon was in action for Everton Under-21's on Friday night and scored against West Ham United with a free-kick described as 'stunning' by Everton's official website.
Boss Tait moved to praise Cannon for an 'incredible' goal, before suggesting that al can move is probably the next step for him.
That certainly lines up with the rumours that 20-year-old is being lined up for a move to North End in the coming days.
"It was an incredible strike, wasn't it?" said Tait. "To get it over the wall and into that side, it's incredible. It's a pity we couldn't get him more service. I think the next part of his journey and pathway will probably be a loan, I would imagine."
"He certainly didn't do himself any harm showing his finishing power with that strike," he added.
Related Topics