Preston North End are reportedly turning their attention towards Everton striker Tom Cannon after missing out on Cameron Archer.
Archer is heading to Middlesbrough on loan, choosing a move to the Riverside Stadium despite having the opportunity to return to Deepdale.
PNE matched Middlesbrough offer but the Aston Villa striker is heading to Teesside, leaving PNE to look elsewhere for a new striker.
The Sun's Alan Nixon reports that PNE are now turning their attention towards Everton talent Tom Cannon.
It's stated that Sheffield Wednesday have been trying very hard to sign Cannon but PNE are now making a late move after failing to land Archer.
Who is Everton striker Tom Cannon?
Cannon, 20, was born in Aintree and has been a part of the Everton ranks since the age of just 10.
The Ireland youth international has made his way through the Everton ranks, scoring goals regularly.
Cannon smashed 29 goals and nine assists in 42 appearances for Everton's Under-18's.
Cannon's record in the Under-21's is impressive too, notching 21 goals and five assists in 54 outings.
That has only resulted in three first-team appearances for Everton but there are high hopes for Cannon at Goodison Park.
Everton's director of football Kevin Thelwell – formerly of PNE – has praised Cannon as 'very talented' and hailed his 'excellent work ethic'.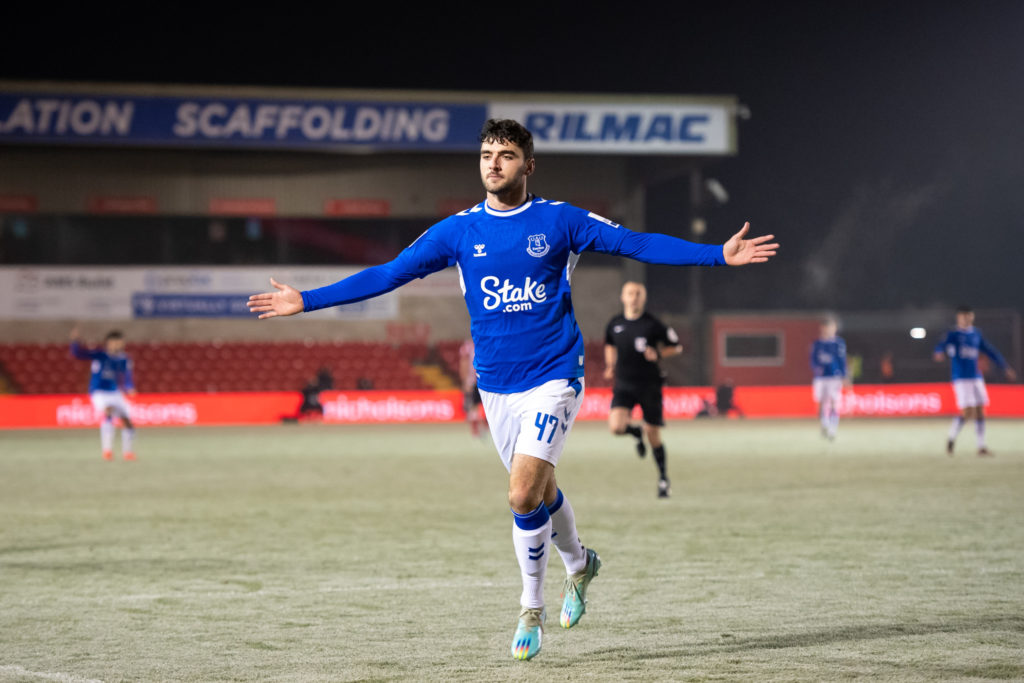 Does the Cannon rumour makes sense for PNE?
Going for another young Premier League striker after missing out on Archer certainly adds up given PNE's limited budget.
PNE also have a strong tie to Everton with former Toffees midfielder James Wallace now the chief scout at Deepdale.
Wallace oversaw Everton talents Lewis Gibson and Callum Connolly signing for Fleetwood Town and likely still has an eye on the young talents emerging at Goodison Park.
Then you add in that PNE boss Ryan Lowe was spotted watching Everton Under-21's against Paris Saint-Germain in November.
We noted at the time that Cannon made sense as a potential target for North End.
Cannon scored twice in that game and will have surely made an impression on Lowe.
PNE fans may be dubious on Nixon's reliability but in a vacuum, we think the speculation linking Cannon with North End make plenty of sense.
Related Topics
Have something to tell us about this article?
Let us know