Preston lost once again on Saturday afternoon, falling to a 2-1 home defeat at the hands of Cardiff City having been 1-0 up.
North End grabbed the lead through Seani Maguire, but fell to second half goals from Mark McGuinness and James Collins.
The mood at full time was dismal. Preston fans have been unhappy for months now, even more so since losing to Blackpool.
Do we expect to be Manchester City? No. Do we think we should be storming the Championship? No.
But Preston fans want something to believe in.
At the moment, Preston feel like a club skirting by with a head coach who, by his own admission, has never wanted to be in this job and misfiring with scattergun recruitment.
Everything feels like just getting from one game to the next; no long-term plan, no philosophy, nothing for fans to truly engage with.
What really emphasised the disconnect was Alan Browne's post-match interview.
Browne indicated after the full-time whilst that there is just no getting away from the fact that Preston are struggling right now.
"We're not deluded. We're in a really bad place at the moment," said Browne.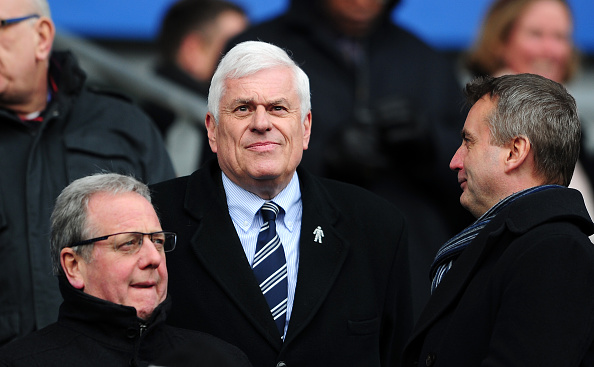 Many Preston fans would agree. Three wins in six isn't disastrous, but the performance levels have been poor and the football on offer has been lacklustre.
Yet just week earlier, director Peter Ridsdale told From The Finney that there is no reason why North End can't be in the play-off mix.
Supporters thought that was absolutely baffling, as Preston don't particularly look like challenging the likes of West Bromwich Albion or Stoke City any time soon.
You've got the club captain saying that Preston are in a 'really bad' place, all whilst the head of the club right now has one eye on the play-offs.
Aim for the stars, sure, but North End fans aren't silly. They can see that this Preston team isn't going to be in the play-off conversation as things stand.
Right now, fans are more inclined to side with Browne than Ridsdale in their respective views of Preston's situation.
With no clear identity or philosophy and different noises from players and directors, Preston fans feel confused, apathetic and pretty much fed up.
Have something to tell us about this article?
Let us know