Preston North End have a storied history going back to 1880 filled with ups and downs and a long list of legends to suit. Heroes have emerged from the Deepdale natives' highs and lows throughout the years. The Lancashire club have even named certain stands after three icons.
The Lilywhites have recognised Tom Finney, Alan Kelly Sr and Bill Shankly with stands named after them at Deepdale. So, Deepdale Digest has looked at the all-time top 10 Preston North End legends. From their greatest-ever player, Finney, to their record appearance maker, Kelly.
Tom Finney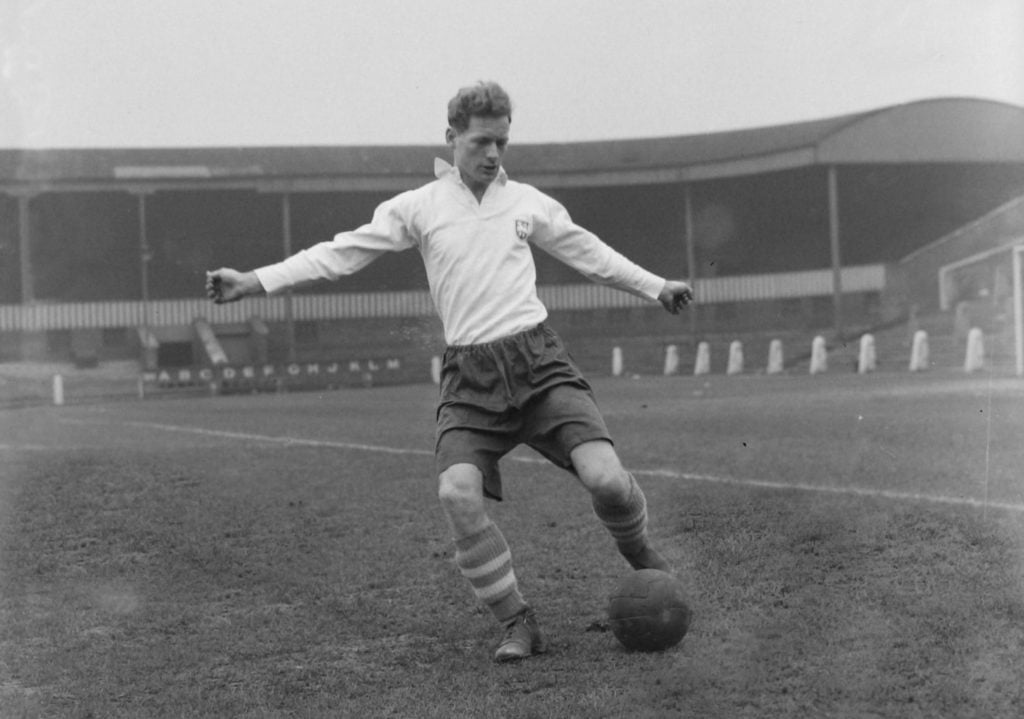 | | |
| --- | --- |
| Position: | Winger, centre-forward |
| Appearances: | 474 |
| Goals: | 210 |
| Managers: | Will Scott (1949-53), Scot Symon (1953-54), Frank Hill (1954-56), Cliff Britton (1956-60) |
| Years at Preston North End: | 1946-1960 |
Finney was the most important part of Preston North End's club history for 14 years coming out of WWII. The forward was at the epicentre of everything at Deepdale as the cornerstone of the club. His genius and gracious conduct remain the benchmark for any Lilywhites player.
The attacker's legacy in Preston also extended beyond Deepdale as an ultimate ambassador for the city. Finney was a stout charity supporter and the winger would receive the Freedom of the Borough from Preston Council 20 years after his retirement for his exemplary ways.
Few carried Preston's name around the world like Finney as he became a legend of the club and town. While the Lilywhites would also recognise his magical skills with a statute outside of Deepdale in 2004. It depicts Finney's iconic 'Splash' on a waterlogged Stamford Bridge.
Finney was a true pioneer of the game and emerged as one of its most respected players of the 1940s and 1950s. All from Preston North End's academy squad having first joined as an amateur in 1936. He polished his skills as a superb all-rounder and an efficient team player.
With the ball at his feet, Finney was also lightning-quick and simply unplayable at his best. The forward had a superhuman presence at times and remained loyal to the club he loved from his childhood. Finney would also help Preston North End lift the Wartime Cup in 1941.
Alan Kelly Sr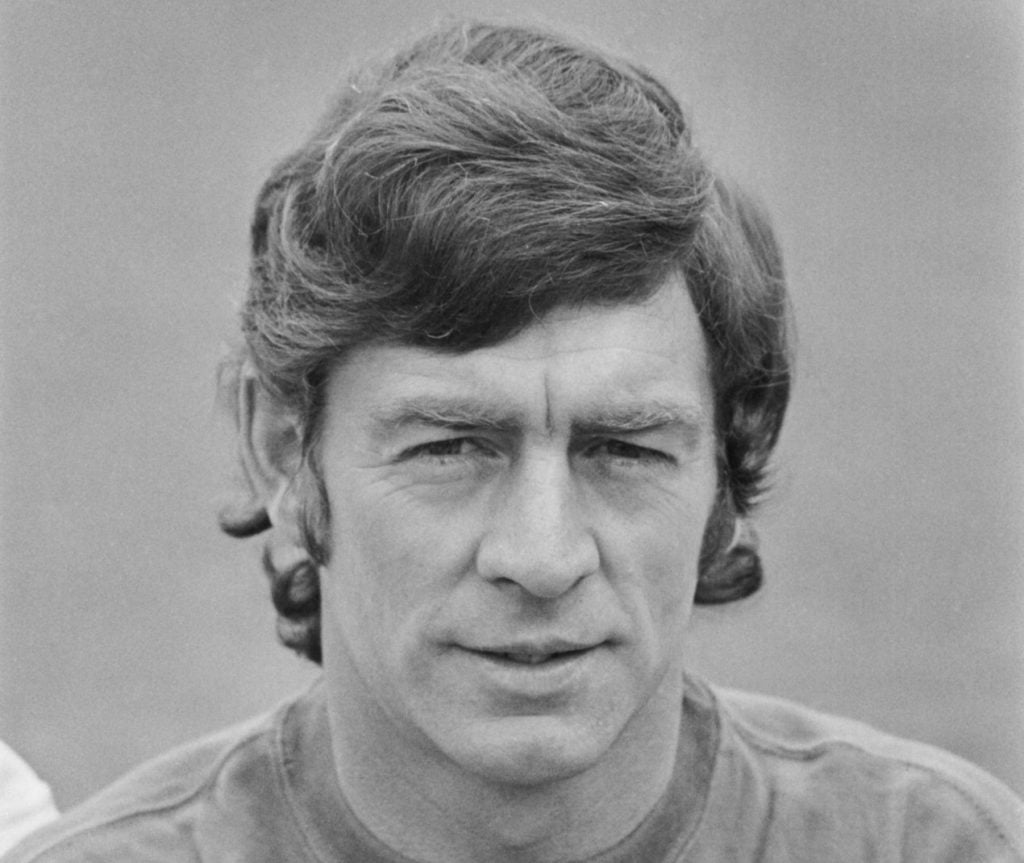 | | |
| --- | --- |
| Position: | Goalkeeper |
| Appearances: | 513 |
| Goals: | 0 |
| Managers: | Cliff Britton (1958-61), Jimmy Milne (1961-68), Bobby Seith (1968-70), Alan Ball (1970-73) |
| Years at Preston North End: | 1958-1973 |
Preston North End recognised the legend of the club that Kelly is by renaming the Town End stand after him. The goalkeeper enjoyed a club-record 513 appearances for the Lilywhites in all competitions from 1958 to 1973. He amassed 447 of those outings during league fixtures.
Kelly also recorded a huge 126 clean sheets over his league outings before a shoulder injury forced his early retirement. The shot-stopper had given Preston years of loyal service as one of the best goalkeepers in the country. He also amassed 47 caps for the Republic of Ireland.
The Bray native joined Preston from Drumcondra and proved to be a colossus between their sticks. He also stayed loyal to the Lilywhites as they finished second in the top flight and fell to the third division. While Kelly's incredible consistency ensured he seldom missed a game.
Kelly would even return to Deepdale as Preston North End manager from 1983 to 1985. He then coached another Lilywhites hero in his son, Alan Kelly Jr. But it was his spell as the best goalkeeper in their history that saw Preston rename the Town End stand after Kelly in 2001.
Alan Spavin
| | |
| --- | --- |
| Position: | Inside left |
| Appearances: | 486 |
| Goals: | 32 |
| Managers: | Cliff Britton (1958-61), Jimmy Milne (1961-68), Bobby Seith (1968-70), Alan Ball (1970-73), Frank Lord (1973), Bobby Charlton (1973-74), Nobby Stiles (1977-79) |
| Years at Preston North End: | 1958-1974, 1977-1979 |
Alan Spavin announced himself to the Lilywhites' fanbase as part of the Preston North End side that reached the 1960 FA Youth Cup final. He went on to reach their first-team in 1960 and marked his debut with a sign of things to come by scoring at Deepdale against Arsenal.
Speed was never Spavin's strength but his genius more than made up for a lack of ultimate pace. He was also a tenacious midfielder from an inside left position and helped Preston to the FA Cup final in 1964. Spavin even captained his boyhood team to the third-division title.
The Preston product skippered the Lilywhites' third their success as the division's player of the year in 1970/71. Spavin also scored twice on the final day of the season to see Preston North End claim a title-clinching victory over Rotherham United and pip Fulham by a point.
Spavin made Preston a totally different team and also enjoyed a testimonial match in 1971 against Manchester City. He would remain at Deepdale until 1973 before spending time in the USA. The midfielder then returned in 1977 and went on to reach 486 Preston matches.
Alex Dawson
| | |
| --- | --- |
| Position: | Winger, centre-forward |
| Appearances: | 237 |
| Goals: | 132 |
| Managers: | Jimmy Milne (1961-67) |
| Years at Preston North End: | 1961-1967 |
Preston North End were quick to pay Manchester United £20k to sign Alex Dawson in 1961. The Lilywhites wasted no time in reaching an agreement with the Red Devils after Sir Matt Busby decided the winger could be moved on. Even though he had hit 45 goals in 80 games.
Dawson quickly settled into his new Deepdale surroundings and scored on his debut against Rotherham. It would be the start of incredible things to come for the forward the Lilywhites fanbase would nickname The Black Prince. His busy style of play soon earned their affection.
Goals flowed thick and fast for Dawson as he ended his debut campaign with Preston on 27 for the season. He then scored a further 36 in the following term as the club also made the FA Cup final. By the time the forward joined Bury in 1967, he had scored 132 in 237 games.
Dawson's haul as an undisputed Preston North End legend featured 114 goals in 197 league appearances. While one of his cup strikes also came in their 3-2 defeat to West Ham United in the 1964 FA Cup final. Dawson even ended four seasons as the Lilywhites' top scorer, too.
Alex Bruce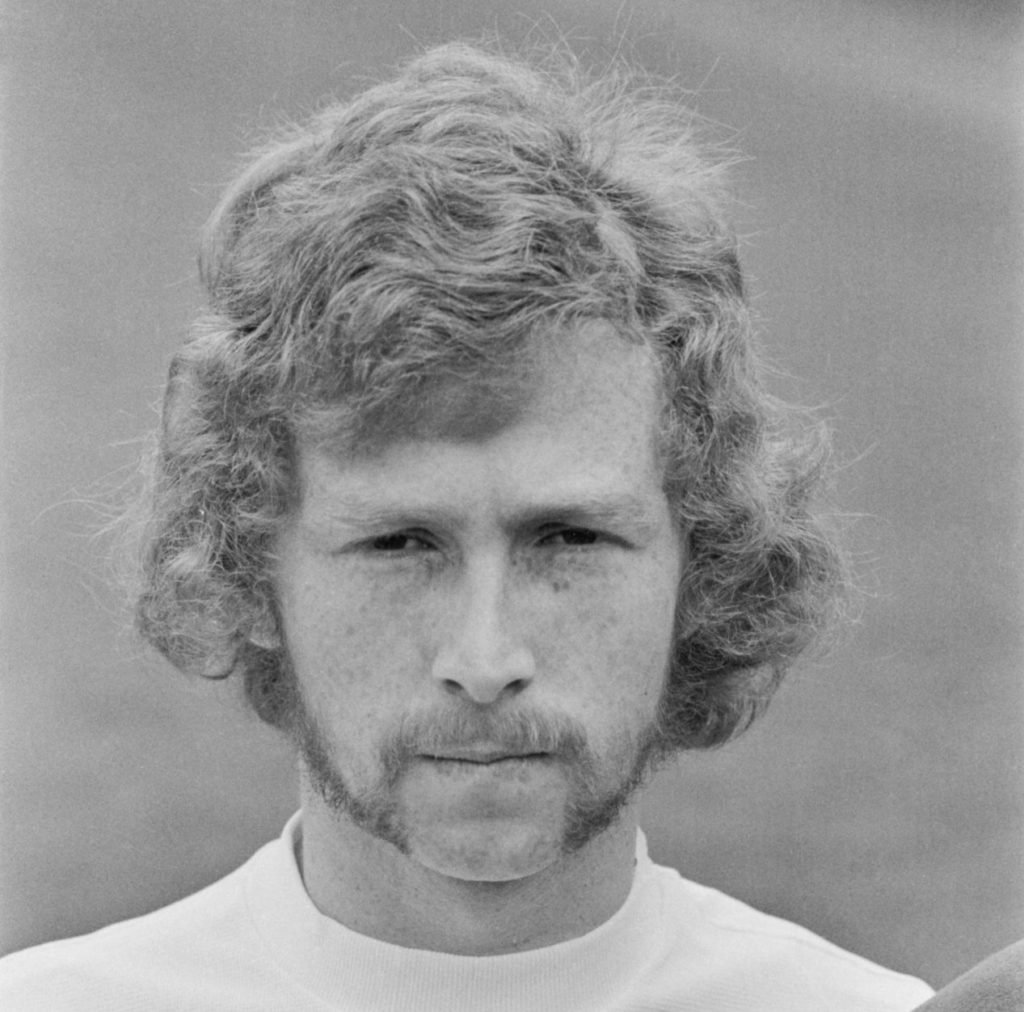 | | |
| --- | --- |
| Position: | Centre-forward |
| Appearances: | 404 |
| Goals: | 171 |
| Managers: | Alan Ball (1971-73), Frank Lord (1973), Bobby Charlton (1973-74), Harry Catterick (1975-77), Nobby Stiles (1977-81), Tommy Docherty (1981), Gordon Lee (1981-83) |
| Years at Preston North End: | 1971-1974, 1975-1983 |
Few players have been as prolific at Deepdale as Preston North End legend Alex Bruce. The striker scored 171 times in 404 games through his two spells with the club. Bruce also broke through at the Lancashire club after moving south from his native Dundee as an apprentice.
Bruce announced his talent to the Preston faithful after scoring off the bench against Leyton Orient in November 1972. And his efforts over the following two years convinced Newcastle United to pay £120k. But Bruce would soon return to Deepdale after just a year on Tyneside.
The forward had ended the 1972/73 and 1973/74 seasons as the Lilywhites' top-scorer. Yet Bruce's return to Preston saw Sir Bobby Charlton resign as their manager in protest. The club lost captain John Bird to Newcastle in return. But Bruce quickly returned to his prolific ways.
Bruce ended the 1976/77, 1977/78, 1978/79, 1980/81 and 1981/82 seasons as Preston's top scorer. His efforts during 1977/78, in particular, were crucial as Bruce fired the Lilywhites to promotion from the third tier. But his goals only kept Preston in division two until 1980/81.
Willie Cunningham
| | |
| --- | --- |
| Position: | Right-back |
| Appearances: | 487 |
| Goals: | 3 |
| Managers: | Will Scott (1949-53), Scot Symon (1953-54), Frank Hill (1954-56), Cliff Britton (1956-61), Jimmy Milne (1961-63) |
| Years at Preston North End: | 1949-1963 |
Willie Cunningham was as instrumental to Preston North End's backline as Finney was to the attack at Deepdale during the Lilywhites legend's 14-year stay. He was as talented on either side of the Lancashire natives' backline and had a football IQ beyond most of his generation.
The Scot was a strong and fearless operator who remained loyal to the Lilywhites following a £6.5k move from Airdrieonians in June 1949. Fans also awarded Cunningham the nickname of Cowboy for his efforts in their great teams of the 1950s. He would even captain Scotland.
Major honours would continually fall just shy of Cunningham's grasp having twice finished a top-flight campaign in second. Preston also reached the FA Cup final in 1953/54 but lost 3-2 to West Bromwich Albion at Wembley. Frank Griffin broke Preston's spirit in the 87th minute.
Bill Shankly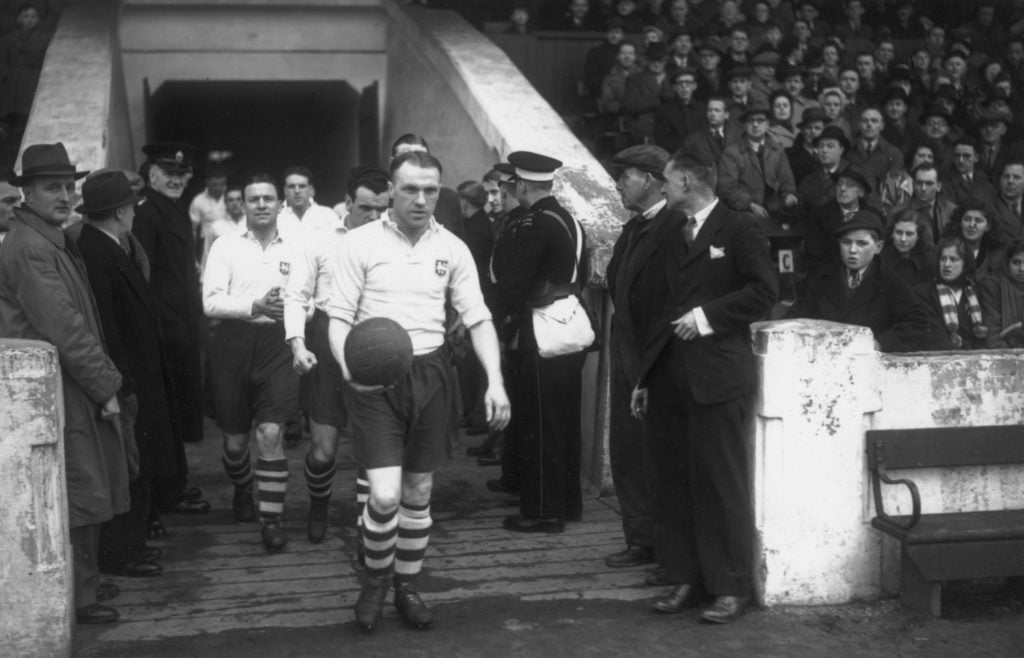 | | |
| --- | --- |
| Position: | Right-half |
| Appearances: | 340 |
| Goals: | 16 |
| Managers: | Tommy Muirhead (1936-37) |
| Years at Preston North End: | 1933-1949 |
Shankly may have gone on to become an iconic manager with Liverpool from 1959 to 1974 but it was at Preston North End where he first became a legend. The Lilywhites also named the Spion Kop stand at Deepdale, now often given to away supporters, after the Scotsman.
The defender from the small mining town of Glenbuck in Ayrshire came from a family with four professional footballer brothers. He was the youngest of the quintet and never played for Glenbuck Cherrypickers like his siblings. Yet his skill soon emerged at Cronberry Juniors.
Shankly would soon catch the attention of Carlisle United. But financial issues in 1933 saw the Cumbrians accept a £350 offer from Preston with a further £150 to be paid if he stayed beyond one season. Yet it did not look all that promising when he first featured for Preston.
A few outings in the reserves was all that Shankly needed to knock on the door of Preston's first-team squad. His debut soon followed in December 1933 and respect from teammates and opponents alike came thick and fast after helping the Lilywhites return to the top flight.
Shankly quickly became one of the best ball-winning right-halves in the country before the outbreak of WWII. While his passing abilities also dazzled onlookers as the Lilywhites made two FA Cup finals. But the resumption of league football after the war would be too taxing.
Graham Alexander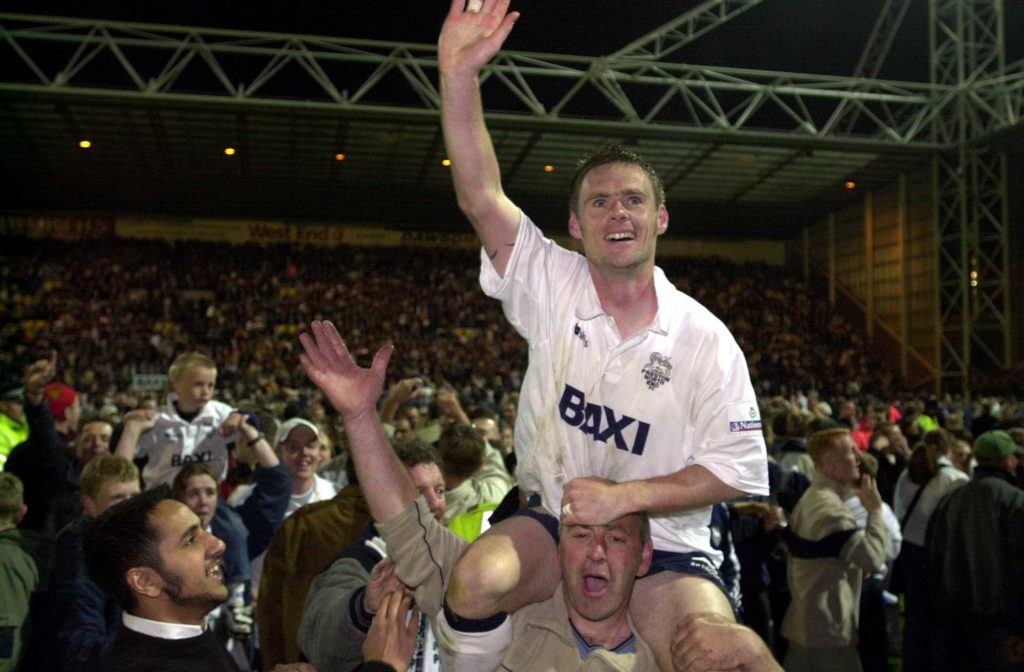 | | |
| --- | --- |
| Position: | Right-back |
| Appearances: | 421 |
| Goals: | 66 |
| Managers: | David Moyes (1999-02), Craig Brown (2002-04), Billy Davies (2004-06), Paul Simpson (2006-07), Phil Brown (2011), Graham Westley (2012) |
| Years at Preston North End: | 1999-2007, 2011-12 |
Graham Alexander cemented his name amongst the legends of Preston North End between 1999 and 2007. He later returned to Deepdale for the 2011/12 season in what would be the final year of his career. But it was a major controversy that Preston sold him in the first place.
The Lilywhites accepted an offer of £200k – four times what they paid Luton Town in 1999 – from one of their main rivals, Burnley. Preston's then-chairman Derek Shaw stated the club's reluctance to let Alexander leave. But he hinted the deal gave the defender greater security.
Alexander had played more than 350 league matches for Preston through the previous eight years. He also became a Scotland international over the right-back's first spell in Lancashire. While his return to Deepdale after four years at Turf Moor took him to 421 Preston matches.
The Coventry native appeared more than 150 times for every club he ever joined with more than 1,000 career appearances. But it was Preston with whom Alexander became a legend. He also helped the Lilywhites to promotion from the third tier during his first full campaign.
Alexander established himself as Mr Reliable from the penalty spot during his career with Preston, as well. While the defender even scored with his final kick in a Lilywhites shirt. He fired home a 90th-minute free-kick to secure Preston a 2-2 draw against Charlton Athletic.
Sean Gregan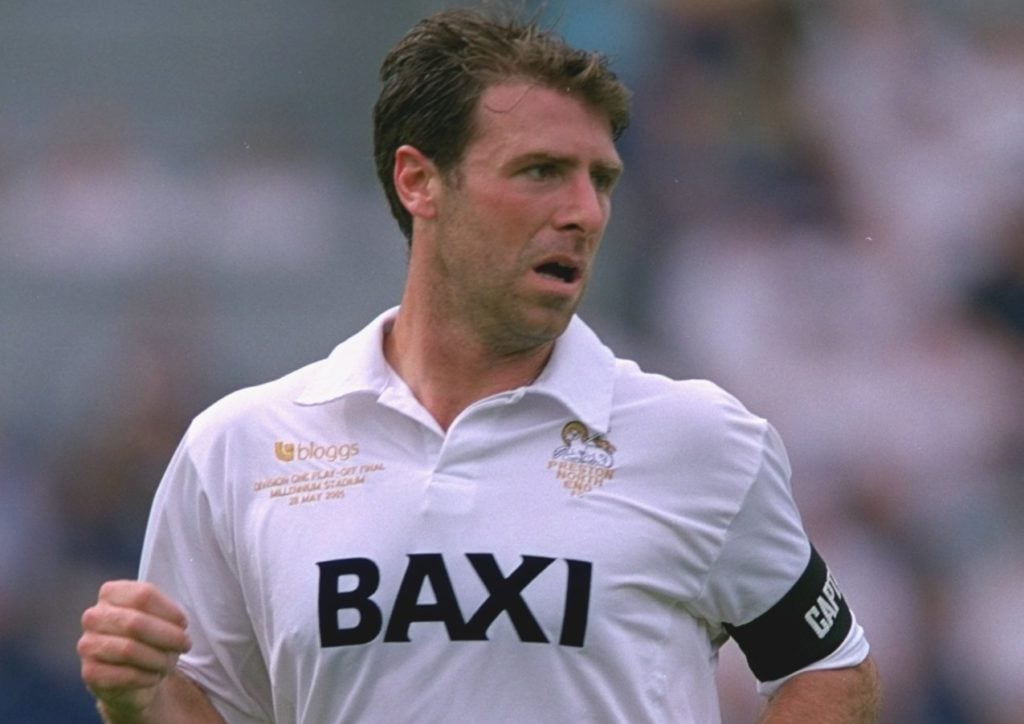 | | |
| --- | --- |
| Position: | Midfielder |
| Appearances: | 255 |
| Goals: | 12 |
| Managers: | Gary Peters (1996-98), David Moyes (1998-02), Craig Brown (2002) |
| Years at Preston North End: | 1996-2002 |
Sean Gregan was a truly inspirational leader on the field throughout Preston North End's rise from the third tier to nearly the Premier League to cement his position as a club legend. The midfielder also lifted the 1999/2000 third-tier title whilst the captain of the Deepdale outfit.
He was an essential part of the Lancashire club's squad under David Moyes at the turn of the century. Preston supporters also nicknamed the Guisborough native as Greegs for endearing himself to the fanbase. He later joined West Brom for their first term in the Premier League.
The Baggies sought to add Gregan to their ranks ahead of embarking on a top-flight term for his colossal presence. Preston North End benefitted greatly from his efforts from the engine room for nearly six years. He would also win the Lilywhites' Player of the Year award twice.
David Moyes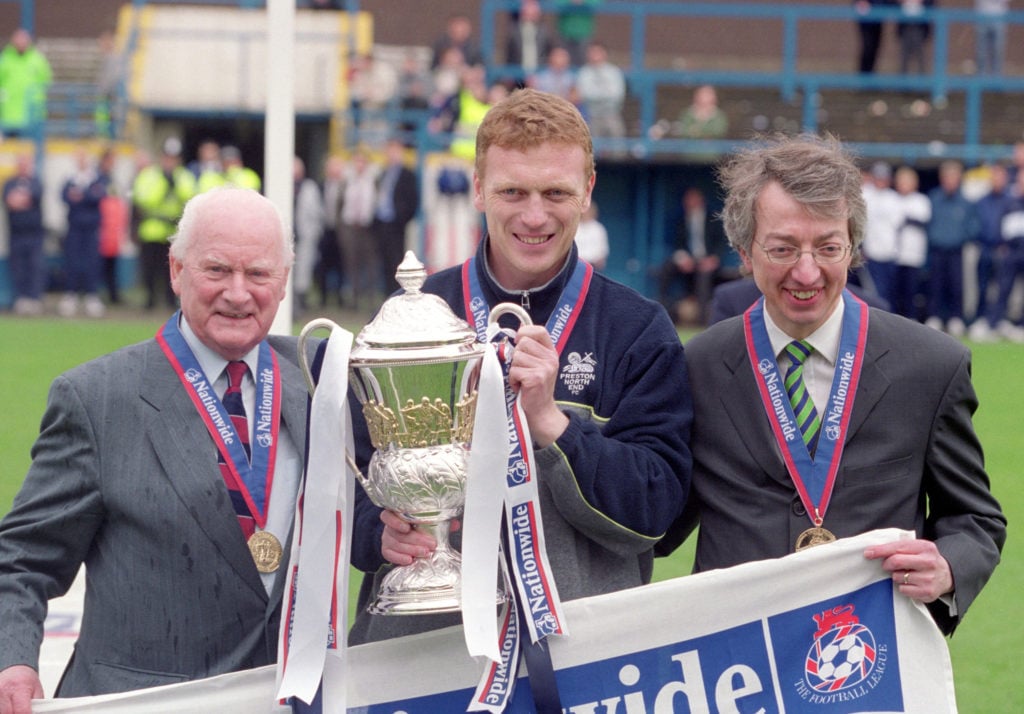 | | |
| --- | --- |
| Position: | Centre-half |
| Appearances: | 174 |
| Goals: | 19 |
| Managers: | John Beck (1993-94), Gary Peters (1994-98) |
| Years at Preston North End: | 1993-1999 |
Moyes made a huge impact on and off the field at Deepdale to become a Preston North End legend. John Beck first brought to Scot to the club in 1993, while Moyes later replaced Gary Peters at the helm in 1998. He would remain in charge of the Lancashire natives until 2002.
Beck signed Moyes near to the end of the defender's playing career. He had already enjoyed stints with Celtic, Cambridge United, Bristol City, Shrewsbury Town, Dunfermline Athletic and Hamilton Academical. It was with Dunfermline where Moyes had enjoyed his most success.
But while the clock was already ticking on the Glasgow natives' career, Moyes still had plenty left in the tank to become a legend at Preston. The defender also began to earn his coaching badges under Peters' watch in 1995. Moyes would even work his way up to be Peters' No2.
Preston would finish three consecutive seasons in the third tier play-offs before Moyes et al sealed promotion in 1995/96. Another promotion beckoned in 1999/2000 with Moyes at the helm. He replaced Peters and established Preston as one of the best second-tier teams.