Preston North End's torrid home form continued on Saturday afternoon, losing 2-1 to Birmingham City.
Alex Neil's side have now lost five home games in a row this season, with defeats to Swansea City, Stoke City, Cardiff City, Millwall and Birmingham.
Fans are growing restless; they may not be allowed inside the stadium due to the global pandemic, but the frustration over home performances is still of great concern, even if the away form is strong.
It's been a tricky home fixture list, Neil has been missing some key players, and he has also been unfortunate in some cases, such as Tom Barkhuizen's red card against Stoke.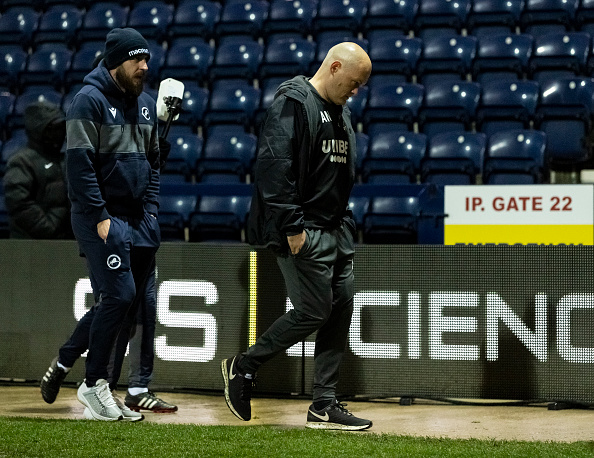 Yet one home goal in five outings isn't good enough, and the Scot will be working hard to try and find a solution to these woes.
MORE PRESTON STORIES
For many, a change of system is needed. The cries of 'one up top doesn't work' grow stronger and stronger with every attacking misfire, so let's look at why that would – or wouldn't – work.
Why two up top would work
Alex Neil has largely stuck with a 4-2-3-1 system throughout his time as Preston boss, operating with a number 10 close to a lone striker. This places huge emphasis on the striker; they need to be well-rounded; able to hold the ball up but also run the channels and pose a threat in behind, whilst challenging aerially and linking up play with the three runners off him.
Jordan Hugill's exit left Preston lacking that kind of figure for more than two years, but Neil seemingly has what he needs in Emil Riis, who has shown all of those attributes in his time at Deepdale.
Still, Riis partnered Scott Sinclair up front at Huddersfield, and the pair worked well together, helping North End claim a 2-1 victory as they came from 1-0 down to claim all three points.
This was a dangerous duo because of their skillsets. Sinclair picks up dangerous positions, hovering around the pitch, whilst he can be dangerous when given the chance to carry the ball from deep. He's generally clinical in front of goal, though he did miss a golden chance in the Huddersfield game. Sinclair isn't the speedy wide man he once was, so having him as a striker does get him into more central positions where he can hit the target, though he isn't cut out for a lone striking role.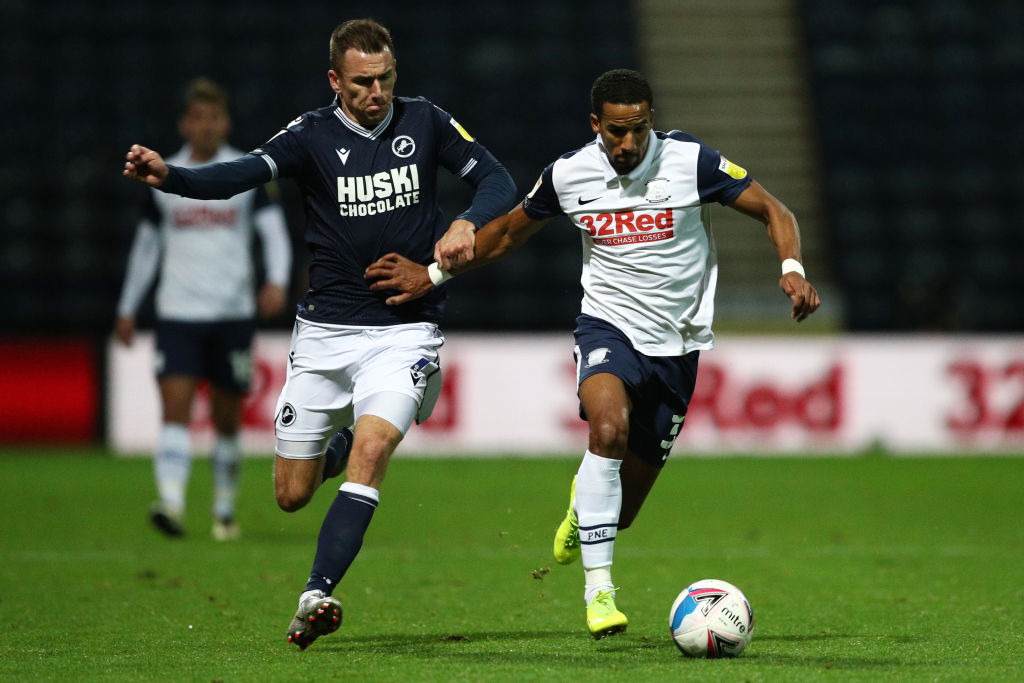 Having him work with Riis could provide Preston with two troublesome attackers, though the question of the team shape is an important one.
Preston don't have ideal wing backs for a 3-5-2; Joe Rafferty isn't as expansive as Darnell Fisher, and doesn't offer as much going forward, whilst Andrew Hughes isn't ideally suited there either; Josh Earl could be a good shout, but remains inexperienced.
A 3-5-2 does enable North End to keep three central players, which has been vital in the 4-2-3-1. It could be a strong base of Ben Pearson and Ryan Ledson with Daniel Johnson further forward, or Johnson in a flat three with Pearson and a runner in Brad Potts or Alan Browne; Preston's diverse talent in midfield means various combinations can be used to suit different games, and keeping that numerical control in the centre should be appealing to Neil.
Neil did play a 4-4-2 diamond at Barnsley way back in January, with Johnson, Pearson and Browne as the midfield three, then Josh Harrop operating as a number 10 behind Sinclair and Barkhuizen. That was essentially to match up with Barnsley's own diamond, but North End were rampant in a 3-0 win.
Going to this system again would give Preston more central creativity with having both Johnson and Harrop on the pitch, as well as the strong running of Browne and the defensive protection of Pearson. The movement of Sinclair, Barkhuizen or Riis would enable Preston to still be a threat in the channels, rather than being restricted to a narrow setup.
Why two up front wouldn't work
Fans seem to want a 4-4-2, which is pretty much the 'break glass in case of emergency' formation in English football, with a long-held belief that it's the best way to play football rather than the more continental style of one up top.
4-4-2 would at least give Preston a striking partnership as well as two wingers, but it just doesn't seem to make all that much sense for the configuration of Preston's squad.
Our strongest area is in central midfield. Pearson, Ledson, Browne, Johnson, Potts, Paul Gallagher and Tom Bayliss is a midfield group that many Championship clubs would be envious of, so it's more than understandable that Neil wants to go with three of those to try and dominate possession and control central areas.
Going to a 4-4-2 means only two of them are playing. That key strength then becomes diminished, and finding a balance for a midfield two without added protection from a 10 seems risky; Johnson in a midfield two seems limiting for his attacking play, but you're otherwise leaving him out of the side. If it's Pearson and Ledson, is there enough going forward there? Having three in that area just seems like the best way to utilise this squad.
With the 3-5-2 or 4-4-2 diamond systems, so much would be placed on the full backs – Hughes, Earl, Fisher and Rafferty – to provide the width, getting up and down the flanks to offer attacking thrust whilst also being strong defensively.
Rafferty and Hughes have given mixed results there, whilst Fisher's injury history is a concern, and Earl has yet to prove that he is a Championship-level full back after a season in League One last term.
Preston currently rank 13th in the Championship for shots on goal per game a 11.2, and fourth in the league for shots on target per game with 4.7, meaning North End aren't exactly struggling to get shots away in the style Neil is currently playing.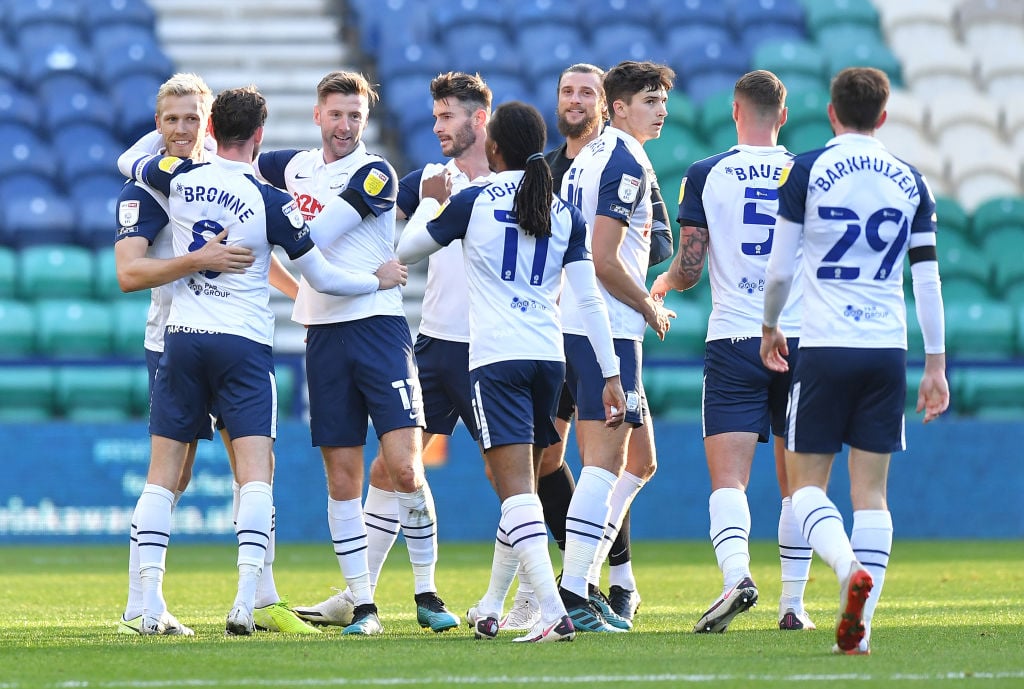 North End do have problems at times generating quality chances when the onus is on them to open up defences at Deepdale, with teams increasingly showing a willingness to let Preston's full backs have the ball, knowing that there will be little danger.
There's a notable difference when it comes to Expected Goals too; at home, North End's xG is 1.13, 14th best in the Championship. On the road, Preston's xG is 1.45, fourth in the Championship. Maybe a lack of home crowd is affecting these numbers, benefiting on the road whilst struggling at Deepdale.
Would two up top really help this? There seems to be an over-fixation on the numbers involved when seeing a formation; two strikers is more than one, so it must be more attacking, right?
Well, not necessarily. That certainly takes out a creative midfield player if it's a 4-4-2, and chance creation, especially when it comes to quality, would likely become an issue whilst two strikers try to battle to stop turning the ball over and exposing a two-man midfield.
Playing a 4-4-2 isn't the way; a 3-5-2 makes more sense for this squad, but would amplify the lack of attacking quality in full back areas. Without January additions in those areas, it's hard to see any formation providing long-term benefits over the 4-2-3-1 – especially as Preston have yet to start with Sinclair, Riis and Barkhuizen on the pitch at the same time, which could be Preston's best attacking trio.
Until we see those three in action, calls to switch away from the 4-2-3-1 – which has largely been successful in Neil's three years at Deepdale – seems short-sighted, and he certainly deserves time to figure out a solution, rather than calls for him to go any time soon.
Related Topics