Preston saw Emil Riis bag a brace against Morecambe on Tuesday night, but remain in the market for a striker with Connor Wickham wanted.
North End have been seeking a regular source of goals in attack, and with four goals already this season, Riis is showing that he could be that player.
Frankie McAvoy still wants one more proper centre forward; a physical player who can lead the line and – hopefully – find a few goals along the way.
Preston's latest idea is to look at Wickham, who has been released by Crystal Palace this summer with his contract coming to an end.
A striker who has gone for big money in the past but failed to live up to his billing, it's hard to tell what to think of Wickham and a potential move to Preston.
We spoke to Crystal Palace expert Billy Meyers about Wickham, sharing his views on the striker as North End plot a decision over a contract…
"Things were going quite well for Connor Wickham following his £7m move from Sunderland. He was extremely physical, held the ball up brilliantly, and looked a menace even when not scoring – I believe he assisted three goals in a 5-1 win over Newcastle in 2015," said Meyers.
"However, that gruesome knee injury away to Swansea was the beginning of the end – he simply couldn't stay fit after that."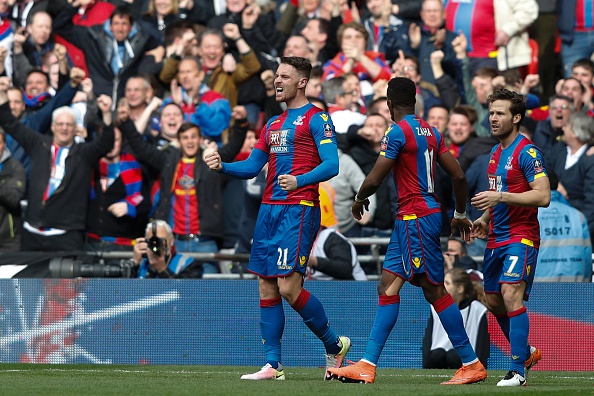 Wickham only managed eight goals in 41 league games for Palace, failing to really live up to his billing having been tabbed as a wonderkid at Ipswich Town.
The goals just didn't flow for Wickham in South London, but one goal lives long in the memory of Palace fans like Billy.
"Undoubtedly, Wickham's header against Watford in the 2016 FA Cup semi-final at Wembley is his greatest Crystal Palace moment. It ended up being the winner, and put us into our first FA Cup final since 1990. I would've said his goal in the final, but Mark Clattenburg doesn't know what playing advantage means – not that I'm still bitter or anything!"
Most of the talk around Wickham is his injury record. Sadly, he has missed so many games and didn't make a single senior appearance last season.
If Preston can get Wickham fit, what exactly would we be getting?
Billy praised Wickham's ability as a physical target man, and even if his movement wasn't always brilliant, he was able to bring players around him into play.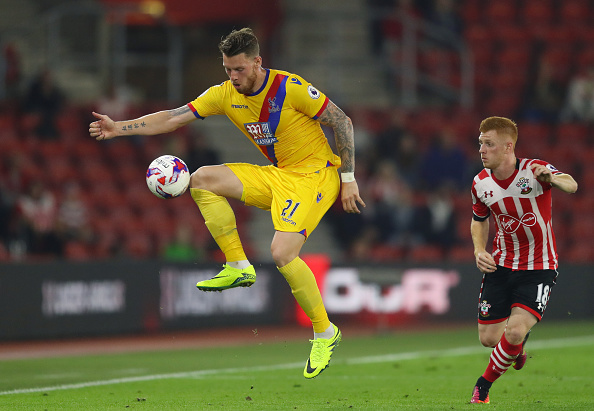 You can imagine Scott Sinclair, Daniel Johnson, Tom Barkhuizen or Emil Riis thriving around this kind of presence, working off the 28-year-old at he head of Preston's attack.
"His ability to pin centre-backs was incredible," Meyers told Deepdale Digest. "It enabled Alan Pardew to build an attack in which Yannick Bolasie and Wilfried Zaha played off Wickham, and it really did work a treat more often than not."
"Aside from the injury issues, which I wouldn't like to call a weakness, you could argue that his movement was quite poor. Wickham never seemed to run onto a through ball at any point, but was more adept at finishing from crosses."
After six years at Selhurst Park, Wickham's time with Palace came to a rather quiet end; no big reaction to his exit, neither good nor bad.
Palace aren't exactly flush for goals themselves right now; they've drawn two blanks in two Premier League games and couldn't find the net against Watford last night.
Patrick Vieira is likely to target a new striker before Tuesday's transfer deadline, so was letting Wickham walk away for nothing the right call?
"It's a sad decision, but an absolutely necessary one. Wickham's injury problems were too severe to keep him on, and he wasn't exactly earning peanuts either. Everyone at the club wanted him to come back and succeed, but whenever he looked close to a return, he'd suffer a setback in heartbreaking fashion," Billy told us.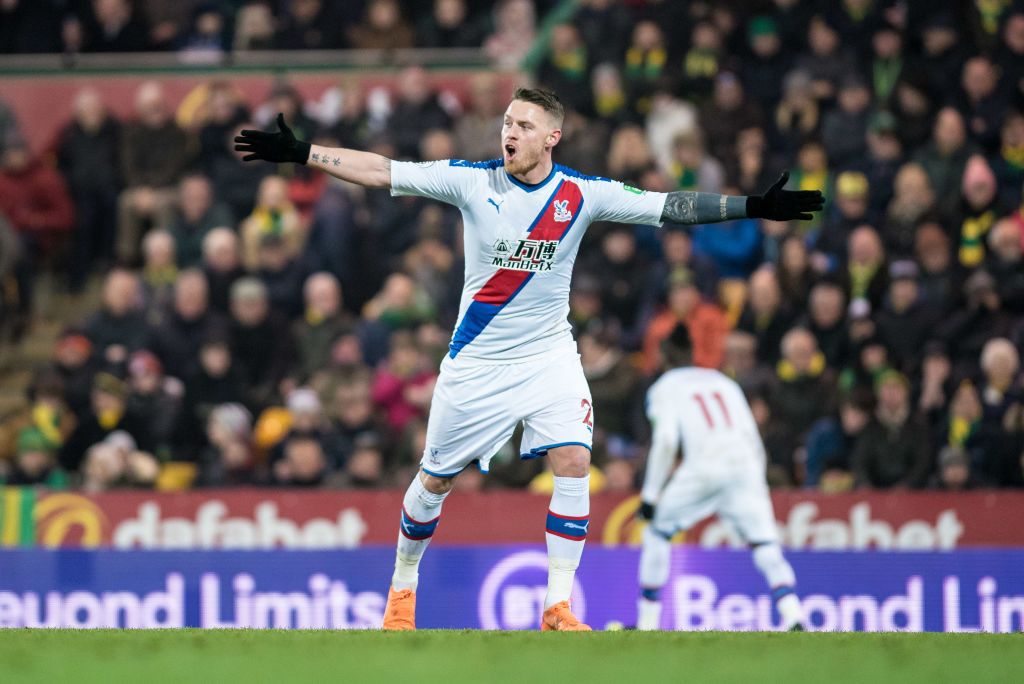 There will be concerns that, even if Wickham is fit, he may no longer be up to even Championship standard, never mind the Premier League.
Wickham hasn't played senior football for more than a year now, and his loan spell at Sheffield Wednesday in 2020 reaped just two goals in 13 games.
Billy does though believe that Wickham can 'do well' in the Championship, praising his 'natural ability'.
The caveat is that Preston need to keep Wickham fit, which has been the problem for many years, but Meyers believes there is still a player in there and could be a smart addition for free.
"If you can keep him fit, Wickham will do well in the Championship. There's a lot of natural ability there."
"For instance, he did actually manage to return successfully without suffering a setback for an FA Cup tie against Tottenham in January 2019, and scored inside the first ten minutes."
"While his movement was poor, he did have a knack of being in the right place at the right time, and was a willing runner – see his first goal away to West Brom in February 2016, in which he chased down a loose ball and lobbed Ben Foster, as an example of that. If he stays fit, he will be a useful asset for Preston," Meyers added.
Have something to tell us about this article?
Let us know