We're now six months into the Ryan Lowe era at Preston and North End face a big summer as they attempt to rebuild the squad.
Preston have released 13 players, transfer listed another three and four loanees have returned to their parent clubs.
That means the squad needs some major additions to take North End were Lowe ultimately wants to go.
Lowe has big plans for Preston and he will hopefully be backed in the transfer market this summer.
Two signings are all but done and a third is close according to the Lancashire Evening Post, with some positions standing out.
Preston will be looking three goalkeepers, a right wing back, a left wing back and – if the club want real progress – two strikers at least.
Inspired by The Athletic's piece on Newcastle United, here is our analysis of the Preston squad along with the transfer and contract situations of North End's first-team players…
Goalkeepers – 1
James Pradic (contract expires 2023)
It's quite bizarre to be talking about just one goalkeeper on the books at Preston but here we are. The exits of five goalkeepers means that, as things stand, Pradic is the only one available. The 16-year-old stopper joined from Charlton Athletic last summer and has caps for Wales at Under-17 level. There are high hopes for Pradic but Preston can't really afford to go into the new season with somebody so young as third-choice stopper. We're expecting to see three goalkeepers arrive at Preston this summer.
Right-sided centre back – 1
Jordan Storey (contract expires 2025)
Sepp van den Berg's return to Liverpool leaves Preston a touch short on the right side of Ryan Lowe's back three. Storey returns to Preston this summer having spent the second half of last season on loan at Sheffield Wednesday. Storey only signed a new deal back in September 2021 but his future seems a little unclear. We believe Preston will be signing at least one right-sided centre back, and the door may not be fully closed on Storey leaving the club this summer.
Centre back – 2
Patrick Bauer (contract expires 2024)
The German defender signed a new deal in January amid interest from clubs on the continent. Bauer was a fine leader in Preston's back line last season but fans did notice some issues with his mobility in the second half of the season. That's more than understandable after his Achilles injury in 2020 but it's something to keep an eye on going forward. Barring any shocks, we would imagine that Bauer starts the season in the heart of Lowe's back line.
Bambo Diaby (contract expires 2024)
Diaby joined on a free transfer in January, penning a deal until the end of the season. Diaby had his ups and downs, looking like a quality, imposing centre back at times and then error-prone and shaky at others. Preston saw enough to give Diaby a two-year deal but his primary role will be to play as backup to Bauer. His pace certainly brings something different to the Preston back line.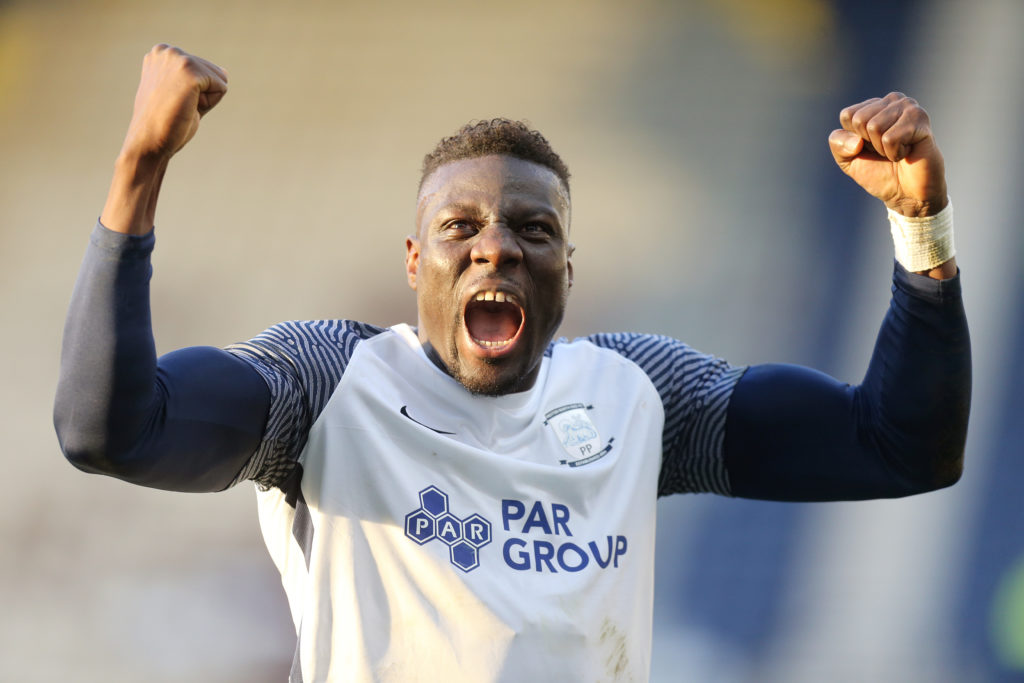 Left-sided centre back – 2
Andrew Hughes (contract expires 2024)
Like Bauer, Hughes signed a new contract in January. You can certainly make the argument that Hughes was one of Preston's most improved players last season. Now 30, Hughes is solid and dependable on the left side of North End's back three and likely won't be replaced any time soon – unless Ben Davies suddenly becomes available for next to nothing!
Liam Lindsay (contract expires 2023)
Lindsay penned a two-year deal last summer, signing permanently after being on loan from Stoke City. The Scot divides opinion at Deepdale and he had his fair share of dismal moments last season. Yet there were also encouraging moments, such as his performance against Aleksandar Mitrovic in November. Lindsay seems to be viewed as a left-sided centre back under Lowe, but he is surely cover for Hughes rather than a potential starter.
Right wing back – 2
Brad Potts (contract expires 2024)
Potts enjoyed quite the renaissance under Lowe, going from much-criticised midfielder to fully-appreciated wing back. Potts was full of running up the right flank and didn't look out of place defensively. Lowe may want more quality from his right wing back moving forward but Potts is at least strong competition should North End – as expected – sign a right wing back this summer.
Matthew Olosunde (contract expires 2023)
Olosunde looked like a perfect signing for Preston last summer. A former winger, Olosunde seemed primed for the wing back role and had Championship experience with Rotherham. Arriving on a free transfer, Olosunde ticked many boxes. Sadly, the move has been a disaster. Olosunde didn't play until December due to injury and ended the season with just two first-team outings. Lowe dropped Olosunde from the squad entirely in February and has now transfer-listed the American. Olosunde has no future at Preston and will be moving on.
Left wing back – 2
Greg Cunningham (contract expires 2023)
Cunningham returned to Preston in January 2021 and signed a two-year deal last summer. The Irishman remains a decent Championship performer but injuries remain a problem for him. That seems unlikely to improve with Cunningham now 31 but his leadership qualities will be valued by Lowe. Hard to see his contract being renewed in 2023 but should be competition for a new left wing back.
Josh Earl (contract expires 2023)
We know there is potential in Earl but he is now 23 and that initial promise has made way for frustration. Earl doesn't seem confident enough in his attacking abilities to be a quality Championship left wing back, which is a position that has high demands from Lowe. Now entering the final year of his deal, Earl may need to reinvent himself as a left-sided centre back to stick around under Lowe.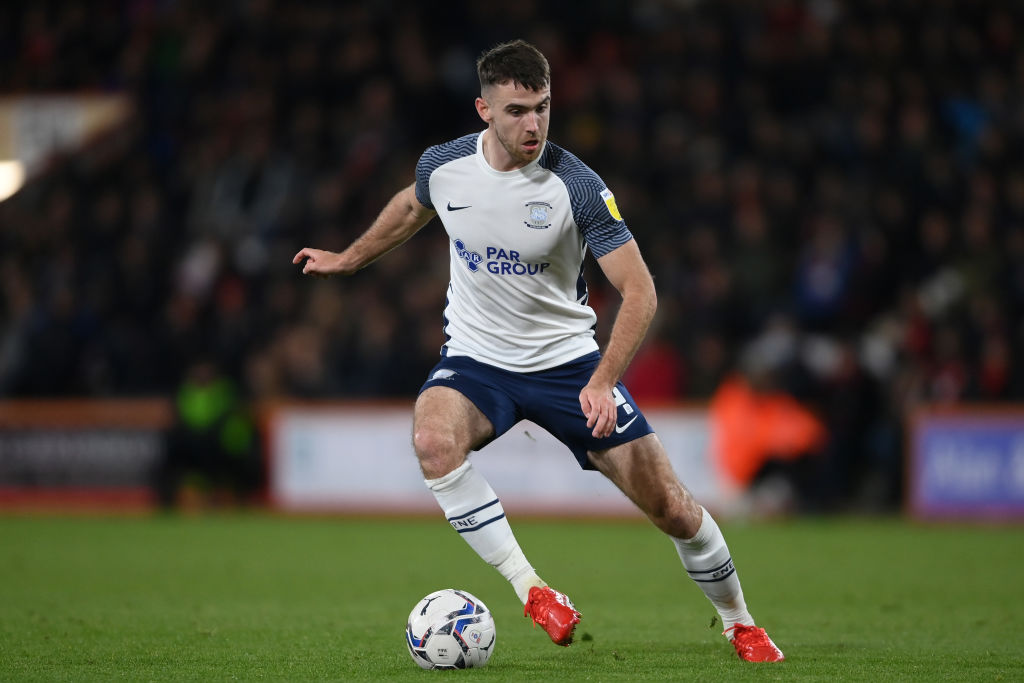 Central midfield – 7
Ben Whiteman (contract expires 2024)
Virtually a mainstay of the Preston side under Lowe, Whiteman is likely to hold the deep-lying playmaker role for a while yet. There may be lingering question marks from some fans over his defensive capabilities for that role but Whiteman has quality on the ball and is more than up for a battle – just look at his display against Blackpool. The 25-year-old should be vital for years to come.
Ryan Ledson (contract expires 2023)
Ledson missed more than two months of the season through injury before coming back against Middlesbrough on the final day. Lowe is a fan of his fellow Liverpudlian and we will likely see Ledson operate as competition for Whiteman in a deep role. Quietly into the final year of his contract, the 24-year-old is a solid squad player for North End and will play his part next season.
Alan Browne (contract expires 2024)
Captain Browne is another who divides opinion but ended the season strongly with goals against Blackburn Rovers and Middlesbrough. Lowe has made Browne a key part of his midfield, loving his ability to get from box to box. Whilst sometimes viewed as a wing back under Alex Neil, Lowe hasn't gone down that route and we wouldn't expect to see it next season either.
Ali McCann (contract expires 2025)
We absolutely love McCann and it was no surprise that strong wins over Barnsley and Middlesbrough to end the season came when McCann was given a start. Lowe seems to like McCann as a wing back but his dirty work in midfield is just so good. We really hope to see more of McCann shining in midfield next season but it may be tricky for him to get into the side.
Daniel Johnson (contract expires 2023)
The most creative midfielder in the Preston ranks, Johnson only has one year left on his deal now. Few could really blame him for considering his options as he nears his 30's but for now, we can't wait to see Johnson thriving in a 'wide playmaker' role he has taken under Lowe. The only problem is that Preston don't have the creative option to offer competition for Johnson and that's a signing North End may need to chase this summer.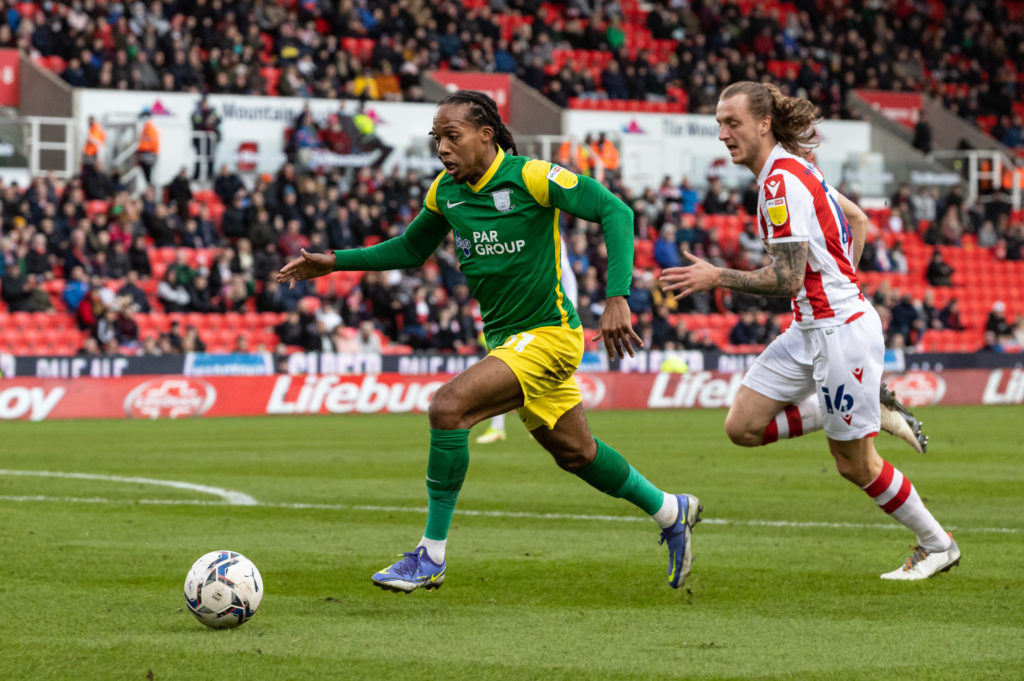 Tom Bayliss (contract expires 2023)
Bayliss heads into the final year of his deal and has still only made one league start for North End. A seven-figure signing from Coventry City in 2019, Bayliss was expected to become the heir to Paul Gallagher in Preston's midfield. That hasn't happened though and Bayliss has now been transfer-listed alongside Olosunde. That's now three Preston managers who seemingly haven't fancied Bayliss and the 23-year-old will be let go this summer.
Josh Harrop (contract expires 2023)
Harrop has shown flashes of his quality at Preston but that's the problem; flashes, glimpses of quality but nothing consistent. Loan spells to Ipswich Town and Fleetwood Town haven't exactly helped Harrop's case either. Now entering the final year of his deal, Harrop is also on the transfer list and will be axed this summer if a buyer comes forward. A shame, but it's clear that Harrop won't have a role under Lowe.
Strikers – 4
Emil Riis (contract expires 2025)
Riis enjoyed a great season, smashing 20 goals and six assists in all competition. There are still moments that leave you tearing your hair out but you can't deny that Riis is Preston's best striker. At just 23, there is still plenty of development and improvement to come from Riis, and the beautiful dinked goal against Middlesbrough showed promise in terms of his composure in front of goal. Has to be crucial moving forward.
Ched Evans (contract expires 2023)
Evans has proven to be a handful off the bench in certain games under Lowe and his link-up play is valuable in the final third. Yet Evans turns 34 before the end of the year and his injury problems have been frequent. Add in just two goals in 1340 Championship minutes last season and Evans may not be the quality North End need in order to really push for promotion. A hard worker but is that enough?
Seani Maguire (contract expires 2023)
You can probably copy and paste that Evans analysis here. Maguire links the play well and carves out decent chances for himself and teammates but it all seems to fall apart at the end. The 28-year-old managed just one league goal in 1332 Championship minutes last season and Preston quite simply need more. Unlikely to land another deal and may be available this summer.
Evans and Maguire are both under threat as a combined three goals in 2672 Championship minutes last season won't inspire confidence of a playoff push.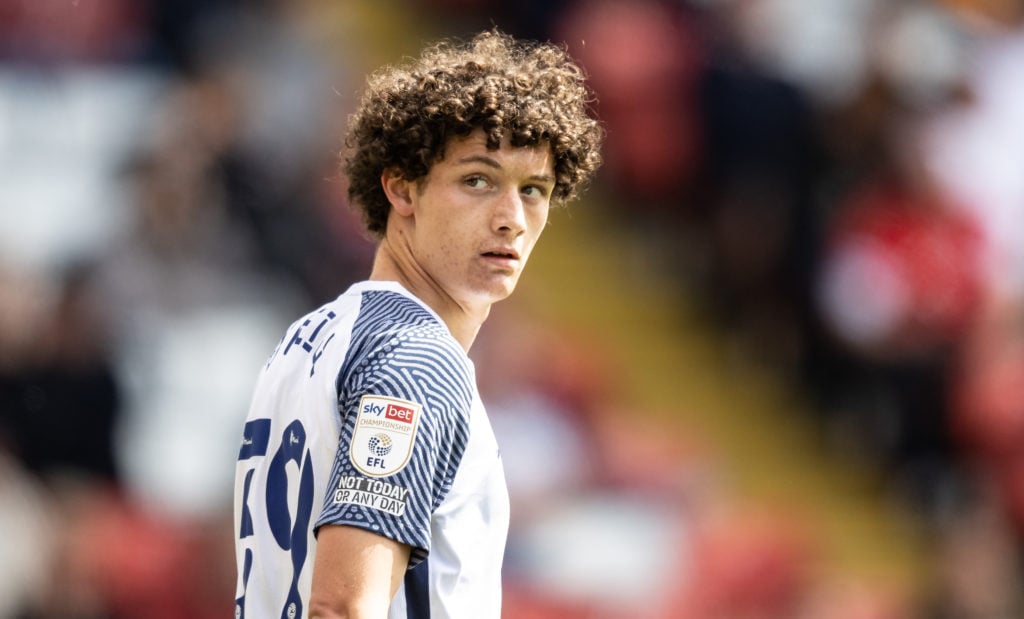 Mikey O'Neill (contract expires 2024)
Academy talent O'Neill has emerged into the first team under Lowe and looks set for a senior role next season. We may only see the 17-year-old in fits and starts but it's clear that Lowe rates him highly. Tall and skilful, O'Neill can play as a striker or attacking midfielder and looks to be a very exciting talent, but we may need to be patient over his development and not expect too much too soon.
Lewis Leigh, Lewis Coulton, Josh Seary, Noah Mawene, Dana Amaral, Aaron Bennett and Harry Nevin are also young players who could be in the mix, but are likely behind O'Neill in terms of minutes next season.
Related Topics
Have something to tell us about this article?
Let us know