Preston North End now need Manchester City loanee Liam Delap to step up after a season-ending injury to striker Ched Evans.
PNE had to go into battle against Blackpool without Evans on Saturday afternoon.
A neck injury suffered against Rotherham United kept Evans out against Middlesbrough before the international break.
The Welshman still wasn't back against Blackpool and Ryan Lowe has now confirmed that Evans will miss the rest of the season.
Going into that derby without Evans was a real test for PNE.
Not only has Evans been a solid source of goals this season, but he really sets the tone at the top end of the pitch.
MORE PRESTON STORIES
That kind of attitude is always handy for a derby game and PNE have tended to struggle without Evans at times.
PNE stepped up to beat Blackpool 3-1 but missing Evans for the final few games is a big problem.
Troy Parrott didn't have his best days against Blackpool and Liam Delap is still waiting for his PNE career to really kick off.
Signed on loan from Manchester City in January, Delap had a tricky loan at Stoke City in the first half of the season.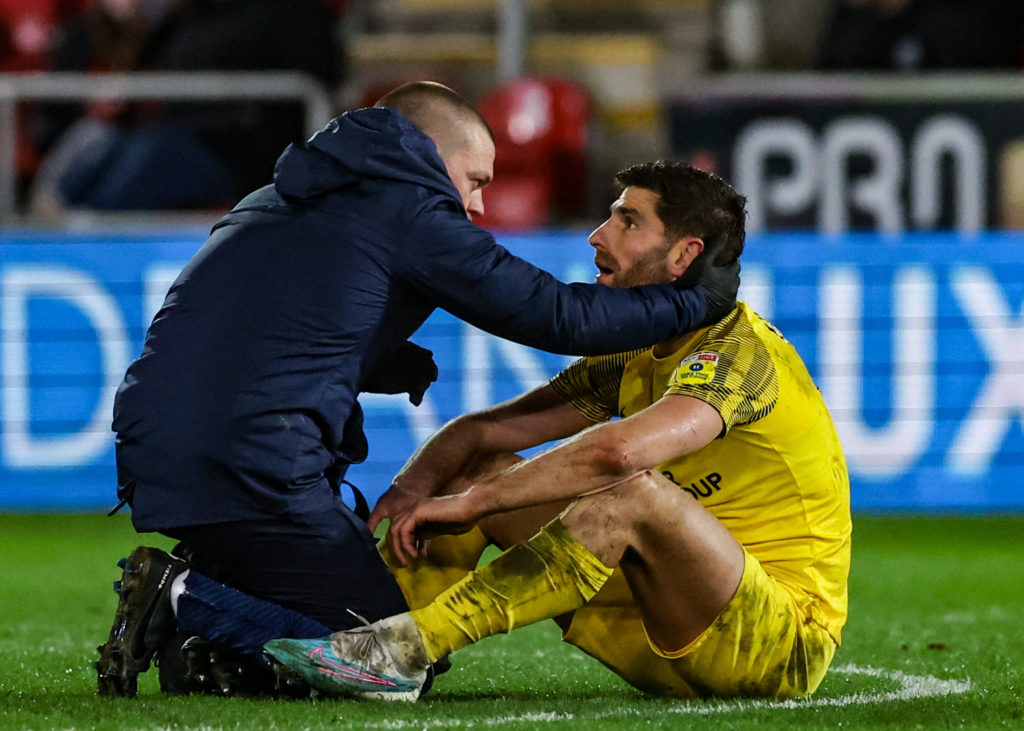 Delap will have been hoping for better at North End but it hasn't really happened yet.
The 20-year-old has started just four games for PNE and come off the bench in another four.
Delap is still waiting for his first goal in a North End shirt and missed a big one-on-one against Blackpool.
With Evans out, the role of being the burly number nine may fall on Delap's shoulders; he has the frame and physique to do it, if selected ahead of Parrott.
Delap's loan spell will be coming to an end soon but this is now his big chance to step up and make an impact whilst showing all he has learned from a veteran like Evans.
Related Topics