Preston take on Stoke City in the Championship this afternoon and that means a first Deepdale return for Potters boss Alex Neil.
North End are looking to get back to winning ways having lost 2-1 away at Bristol City on Wednesday evening.
Returning to Deepdale will hopefully help but fans will of course be fearing a haunting from former North End boss Neil.
The Scot makes his first return to Deepdale this afternoon having been sacked by North End in March 2021.
Neil's men are on a high after beating high-flying Sheffield United 3-1 last weekend and he would no doubt love a win over North End.
It's rare that any work on this site is written in first person but an exception is being made in the case of Neil.
MORE PRESTON STORIES
I can absolutely understand that other manages – the likes of David Moyes and Billy Davies – have ultimately enjoyed more success than Neil.
Yet if I had to pick a favourite Preston manager in my 20-something years of supporting North End, Neil may just rank at the top.
Neil always had time to talk about the tactical side of the game, his straight-talking was something I liked to see and his derby record was largely outstanding.
That first season in charge was just so impressive, even after having Jordan Hugill sold to West Ham United in January 2018.
Neil's approach in that first season was genuinely exciting and missing out on the playoffs by just two points felt agonising.
It still felt like, with the right backing, Neil would have been able to take North End onto another level but he sadly found the reality of managing Preston.
North End struggled to replace Hugill, Greg Cunningham and Callum Robinson, all sold within an 18 month period.
Neil, more often than not, had to replace key players with League One or League Two players when he publicly called for proven Championship quality.
The Scot battled back from a terrible start in 2018-19 to stabilise North End and even earn interest from West Bromwich Albion.
Even with Robinson sold and an underwhelming 2019 summer transfer window following, Neil still took Preston to top of the Championship table in November – something that hadn't been done in 12 years.
It all fell apart in the end but Preston just couldn't refresh Neil's squad in 2020, partly impacted by the COVID-19 pandemic.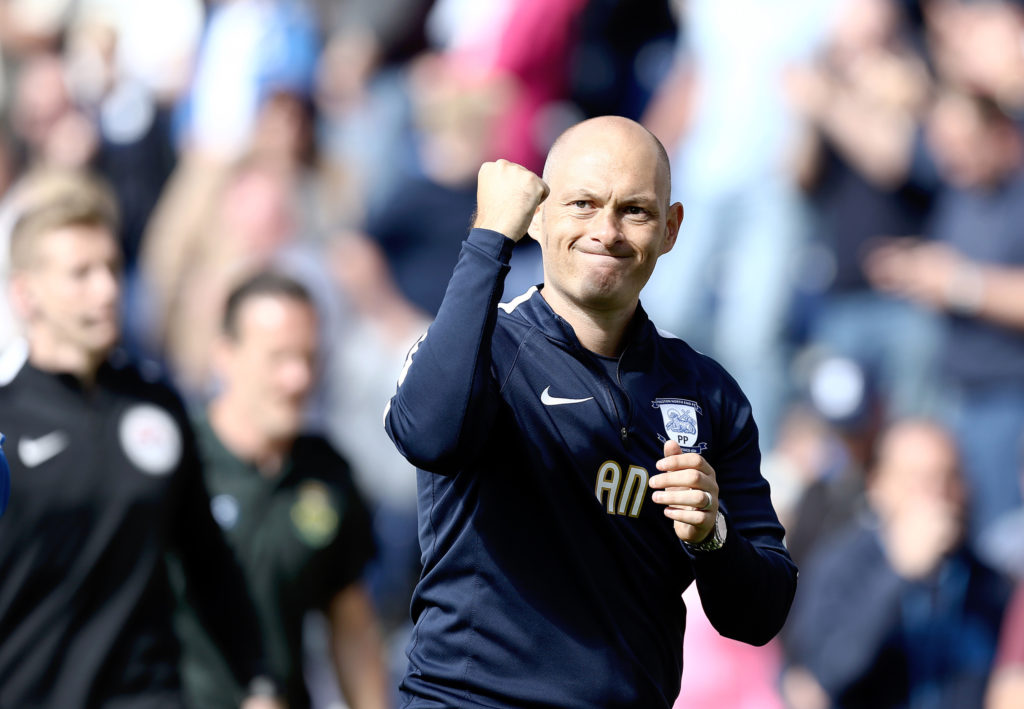 Scott Sinclair and Emil Riis were Preston's only additions in 2020 and a large overhaul in January 2021 – eight players in and eight players out – was unlikely to end well.
Neil met his demise just a couple of months later and it's fair to say that he simply seemed exhausted by the constant battle of managing North End.
It was sad to see that early verve and enthusiasm fade away into exasperation and whilst I loved Neil, the time was probably right for a change – for everybody.
There may be another world in which Neil is still Preston manager; it seemed like the perfect fit for a number of years but the time had come.
Upon Neil's exit though, I wrote that Neil would be a success wherever he ended up and so it proved.
Neil took over at Sunderland earlier this year and immediately led them to promotion via the playoffs, just as he did with Norwich City in 2015.
Neil did take the surprise decision to leave Sunderland and take over Stoke City in August, but that win over Sheffield United last week may really kickstart his Potters career.
Some North End fans haven't been Neil fans for a while and they're more than entitled to that opinion, but we would hope that Neil receives a warm welcome from Preston fans on his return to Deepdale – and then hopefully see him lose against Lowe.
Related Topics