Preston have given ex-Liverpool talent Ben Woodburn a chance to resurrect his career and the early signs have been pretty encouraging.
Woodburn's story is one that has been told again and again in football.
The Welsh talent burst onto the scene with Liverpool, becoming their youngest-ever goalscorer in 2016.
Shortly after, Woodburn had scored on his Wales debut with a 25-yard screamer. This was everything you dream of at just 17 and the sky feels like the limit.
Yet come the end of last season, Woodburn was on the scrapheap.
Loans to Sheffield United, Oxford United and Blackpool hadn't worked out. Heart of Midlothian didn't see enough of Woodburn to chase a permanent deal.
MORE PRESTON STORIES
Liverpool decided the time was right for Woodburn to leave, releasing him at the end of his contract.
Ryan Lowe was more than happy to give Woodburn a chance at Preston though, taking him in on trial as North End returned for pre-season training.
Lowe gave it the big sell; he has loved Woodburn for years, wanted to sign him every pre-season and now finally had the chance to work with him.
Sure enough, a permanent deal – a one-year contract with the option of a second year – was handed to Woodburn after just a week of training with Preston.
Woodburn primarily arrives as competition for Daniel Johnson as North End's advanced midfield creator, but can also play off the striker.
The early signs have been positive but the 22-year-old really set pulses racing with his performance against Heart of Midlothian – his last loan club.
Woodburn scored the opener in a 2-1 win by slotting home from inside the box before teeing up Alan Browne for the winning goal.
What really stood out though was Woodburn's ability to press and snatch the ball away in key areas.
This is something Lowe praised, telling Lancs Live that Woodburn 'knows when to jump' with his pressing ability.
Early on in Wednesday's game, Hearts defender Alex Cochrane appeared to have a fairly safe ball into Lewis Neilson.
Yet Woodburn was alive and pounced onto the ball like he was shot out of a cannon, knowing the exact moment to jump in and intercept a pass, putting Hearts on the back foot.
Woodburn's first touch was a little heavy, meaning the chance went begging – but there was more in the second half.
Hearts ace Peter Haring received the ball inside his own half and Woodburn knew that he was on Haring's blind side; the Austrian simply had no idea where Woodburn was.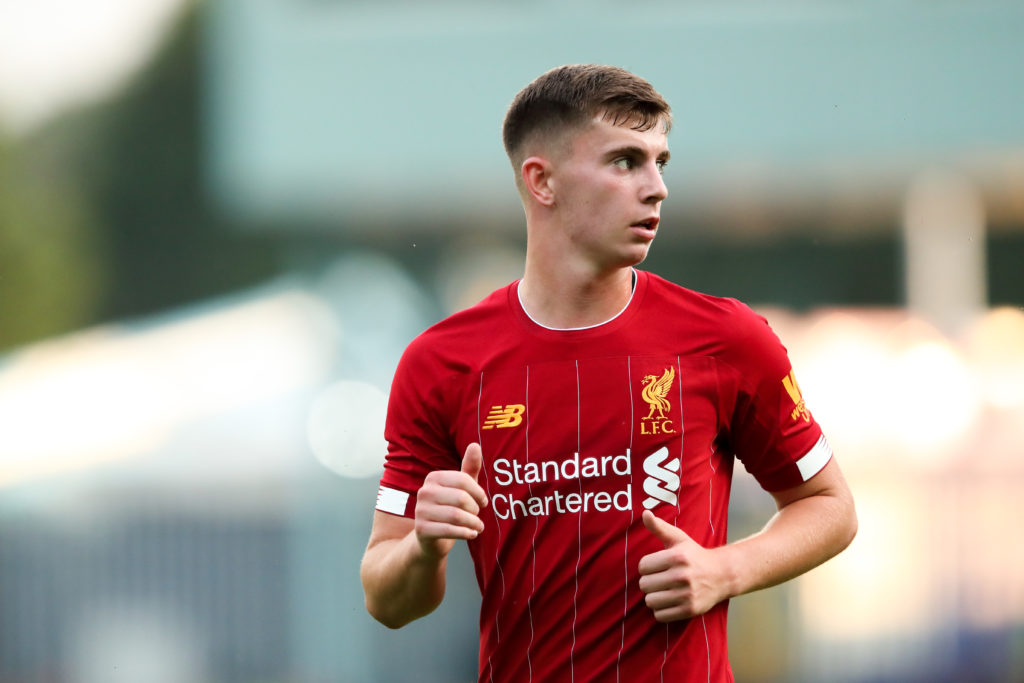 Woodburn again just knew exactly the right time to go in and pressure the ball before picking out Browne for the finish.
These are the moments Lowe wants to see from Woodburn. His impact off the ball can lead to plenty of opportunities on the ball going forward.
Woodburn has been schooled in one of the best setups in world football when it comes to pressing.
Jurgen Klopp's men are, quite frankly, a machine when it comes to pressing, setting traps and forcing turnovers of possession high up the pitch.
Woodburn will have learned so much in that environment and there are signs that he can bring some of that to Preston.
It's only pre-season and there is plenty for Woodburn to still improve on, but you can certainly see glimpses of the player Lowe believes in.
Related Topics