The January transfer window came to an end last week and Preston North End's business has been causing a real divide in opinion.
As an overview, PNE brought in three new signings in January; strikers Tom Cannon and Liam Delap on loan from Everton and Manchester City respectively, before adding Josh Onomah until the end of the season after his Fulham contract was terminated.
In terms of outgoings, Mikey O'Neill has gone on loan to Grimsby Town whilst Irish duo Seani Maguire and Adam O'Reilly have moved on to Coventry City and Derry City respectively.
Three in and three out isn't bad for a January window, though Ryan Lowe may have hoped to get Matthew Olosunde moved on.
Let's start with the positive angle.
The standout benefit from this window is that PNE have managed to acquire a level of talent that may not have been available if permanent signings were targeted.
Delap and Onomah particularly stick out in this regard, with many Championship clubs no doubt interested in both players.
Onomah is allegedly committed to a longer-term deal in the summer but for now, we will view him as a short-term addition until the summer rather than a permanent signing for years to come.
Cannon is having his first taste of men's football right now but the Everton talent is highly-regarded and has shown promise in a PNE shirt.
Had North End gone for permanent additions, the immediate quality probably wouldn't have been at that level for the here-and-now.
PNE are still within touching distance of the playoff places and whilst a top six finish seems ambitious, North End may feel that this addition of short-term quality can make up the difference.
These players have all been schooled at big academies – Everton, Manchester City and Tottenham – and that has been a running theme in Ryan Lowe's recruitment.
Freddie Woodman at Newcastle United, Robbie Brady at Manchester United, Alvaro Fernandez at Real Madrid and Manchester United, Ben Woodburn at Liverpool, Troy Parrott at Tottenham; Lowe has continued to add players who have come through major academies, ultimately operating at a higher level than PNE's.
Having trust from the likes of United, City, Everton and Tottenham when it comes to their development of young players is also a big compliment to Lowe and PNE, which would lead to quality loans down the line too.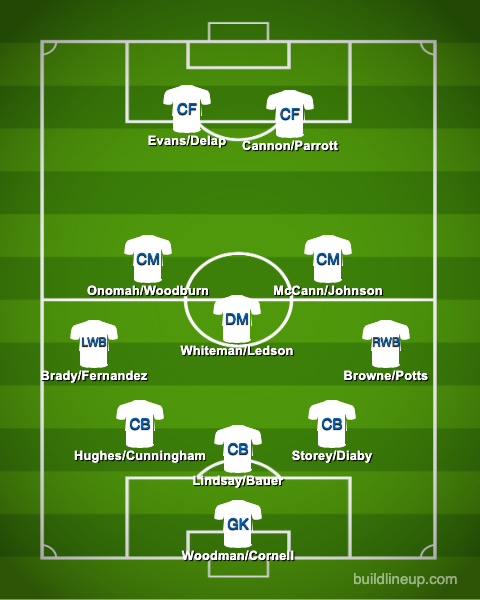 When it comes to squad depth, PNE will probably feel comfortable right now in terms of having two players for each position until the end of the season, as displayed in the image above.
It may not be absolutely ideal – the right wing back situation remains a big concern – but Lowe has talked up the quality in the current squad.
Just viewing PNE from now until the summer, the squad does appear to have options and Lowe may even have a hard time picking a bench for some games.
Once you look beyond this season though, there are major concerns.
Those three January signings – as things stand – will all be gone ahead of next season.
Maybe loans can be renewed and maybe Onomah will end up staying, but we had similar hopes over Cameron Archer – and we all know how that ended up.
Current loanees Alvaro Fernandez and Troy Parrott are set to leave too whilst – again, at the time of writing – Greg Cunningham, Robbie Brady, Daniel Johnson and Ben Woodburn are all out of contract alongside Onomah and forgotten man Matthew Olosunde.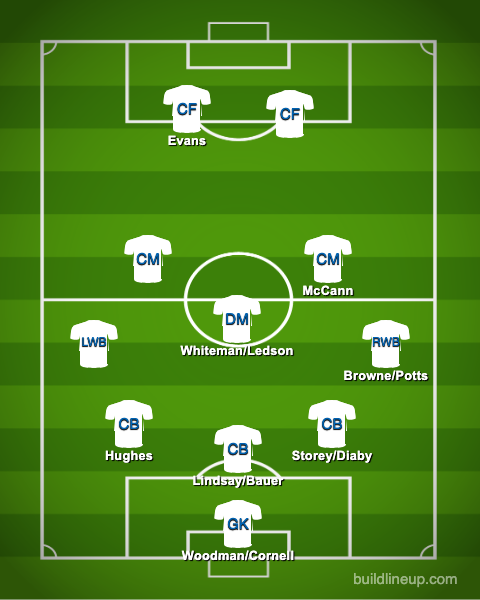 That leaves PNE with a skeleton squad for the summer window as things stand (above) and a big job on the horizon to get bodies in.
North End may extend some of those contracts; Woodburn has a one-year option whilst Brady and Cunningham are valued, experienced players.
Letting players leave to freshen up the squad isn't the worst idea, and some other Championship clubs appear to be in a similar boat, but the concern is whether PNE really have the budget to bring in Championship quality – or players to develop into Championship quality – to replace them.
We all saw the accounts; there is a massive financial hole in the Deepdale books and it's difficult to invest considerable money in new signings.
Yet PNE simply have to improve when it comes to player trading.
The last sale for over £2million was Callum Robinson back in 2019, and yes, COVID-19 has of course dented spending power for some clubs, but how many players could PNE sell for over £2million right now?
Ben Whiteman is one, and whilst rumours of a possible January departure caused chaos, the midfielder is into the final 18 months of his contract.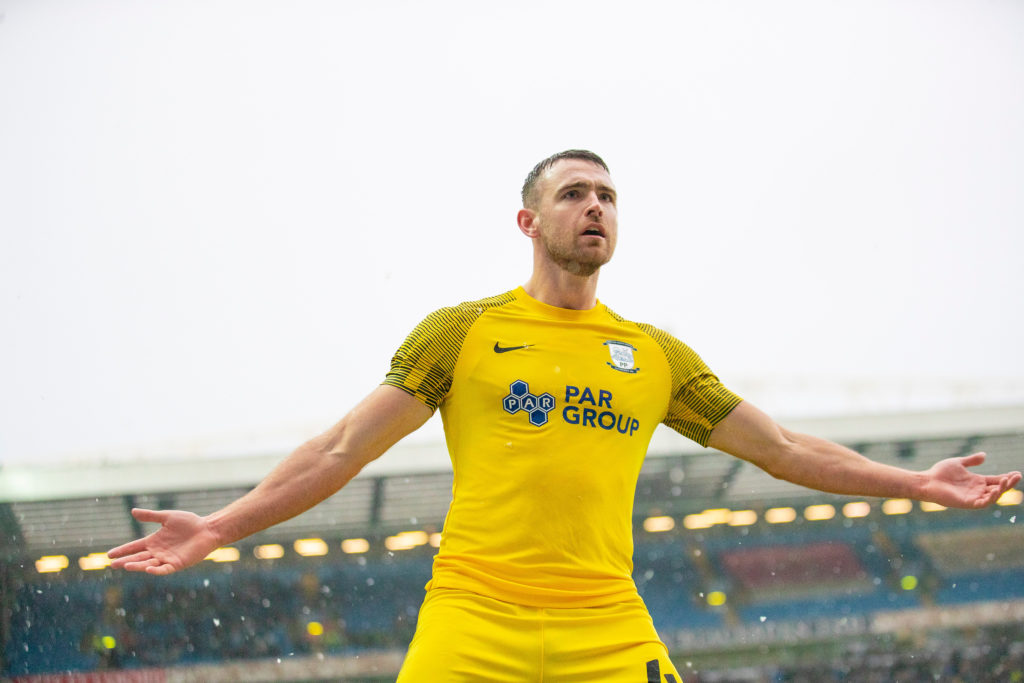 If we can't get a new contract sorted soon then, sadly, we do need to sell. We cannot afford to let a top asset go for a knockdown price again after Ben Davies and Ben Pearson in 2021.
The accounts also showed that PNE had spent nearly £2million more on signing players than selling them in 2021-22.
Commercial deals can certainly help boost the finances but player trading is key and by only committing to loans and short-term deals, PNE aren't even giving themselves a chance to make profit on players.
It's starting to feel like PNE are working in six to twelve-month chunks at this point, rather than truly building something.
That may well be the current plan for the ownership, who would step aside if the right person came forward with an offer.
Loan signings can't be plan number one; for every Sepp van den Berg, Daniel Iversen and Cameron Archer there are the likes of Jayson Molumby, Stephy Mavididi and Andre Green; not terrible players but just definitely didn't work out for North End.
PNE were delighted to have Van Den Berg, Iversen and Archer all at the same time last season, but one disappointing crop – imagine Molumby, Mavididi and Green together, for instance – can cause a real problem.
Loans may seem like less of a risk than permanent signings but you still have to pay loan fees, a portion of wages and sometimes penalties if a player doesn't feature as much as planned, so it's hardly like these players are free; they're still taking up some of PNE's budget only to leave in a matter of months.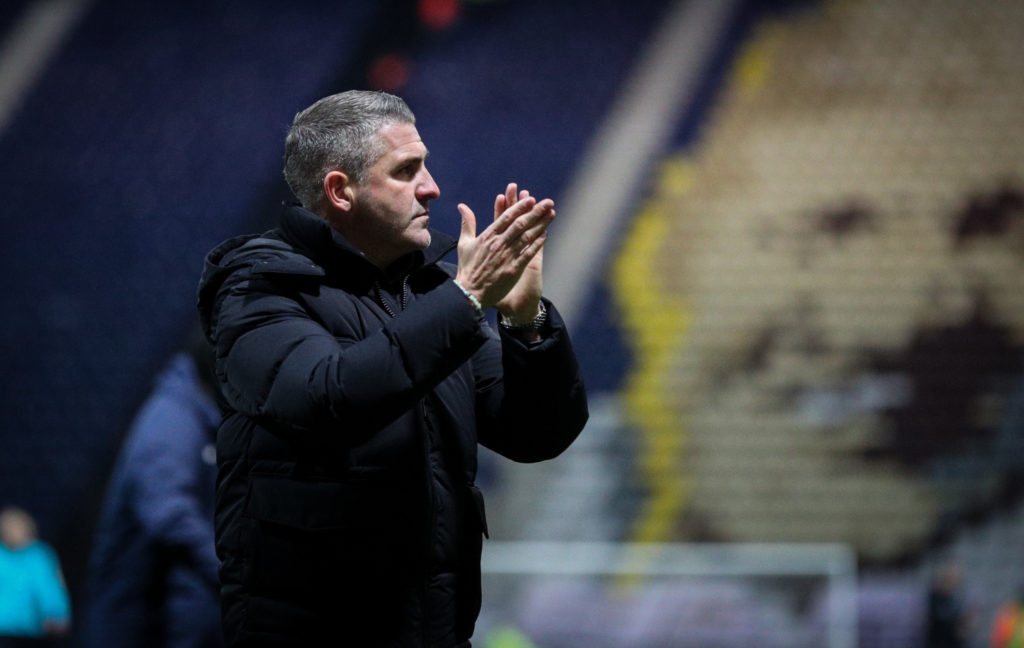 Adding loan players to provide extra quality on top of an already-solid squad can certainly work, but it feels like PNE are now focusing on loan signings as a top priority.
When it comes to permanent signings, Lowe has admitted that he ideally doesn't want to shop in lower leagues unless there is somebody exceptional – which you would imagine comes with a hefty price tag, like Ben Whiteman or Tom Bayliss in years gone by.
Then you add in that PNE will struggle to afford to buy Premier League talent or proven Championship players and also rarely shop abroad, so where exactly are targets coming from?
At the moment, it seems like loan players from Premier League clubs or free agents are the main players North End want, which isn't inspiring much hope in a long-term plan right now.
Many Championship clubs are going for loans too, but PNE's spending power appears to have taken a hit since the passing of Trevor Hemmings.
Ben Whiteman and Ali McCann were signed for seven-figure fees in 2021 yet PNE now seem to be going away from those deals in favour of loans and frees.
Craig Hemmings has outlined that it may take a few windows for Lowe to build his squad, but if signings are only on short-term deals, how is Lowe meant to truly build anything?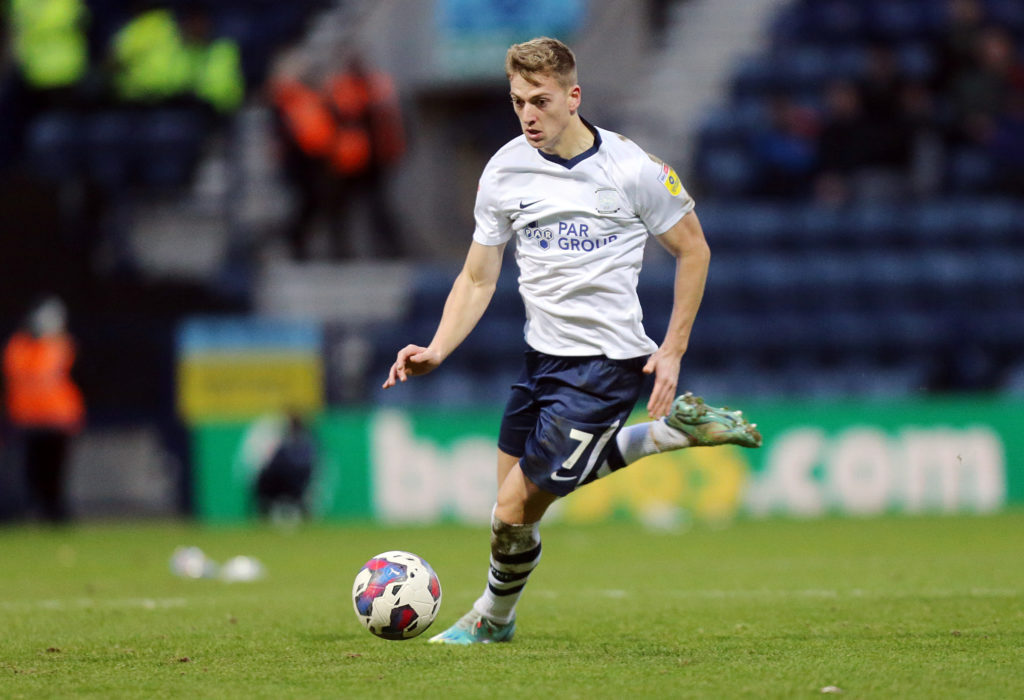 Maybe this small influx of short-term talent can push PNE into the top six, but recent home displays make that seem a little unlikely.
We can understand the idea of trying to add immediate quality to make that last big push whilst PNE are just a few points away from the top six.
But are PNE really going to force themselves into the playoffs over Watford, Middlesbrough or West Bromwich Albion?
It's a big ask and few supporters genuinely believe North End can secure a playoff place, especially with such dreadful form at Deepdale.
The summer will come soon enough and a number of signings are needed across the pitch – no matter what division PNE are in.
Another raft of loans and one-year deals would only add to the long-term concerns about the club and a perceived reluctance or inability to build for the future.
This January window brought a couple of exciting young strikers to North End as well as a quality midfielder looking for a fresh start.
It wasn't all bad, but coming after a summer with just two signings secured for more than a year, nobody's long-term concerns about the club have really been eased with this window.
Related Topics
Have something to tell us about this article?
Let us know