Here we go again; another January transfer window, another month where Preston North End fans will live in hope rather than expectation.
Ryan Lowe needs a few signings this month if PNE are to really push back towards the playoff places again.
Three defeats in a row have killed off a large part of the optimism North End fans held after beating Blackburn Rovers 4-1 just a matter of weeks ago.
The belief is that Lowe needs to be backed in the transfer market. In a wide-open race for the playoff places, PNE could take that leap with some quality additions.
The budget is the budget though and Lowe may be relying on loans and bargains – something Paul Simpson knows all too well…
Rewind: PNE's January 2007 window
We have been here before; PNE threatening to secure a top six finish and heading into January with a few additions required to make that extra push.
Paul Simpson had North End in that exact position in his first season in charge back in the 2006-07 season.
A 1-1 draw with Coventry City was enough to take PNE top of the Championship table in November 2006, losing just twice in the first 20 games of the season.
PNE struggled to find any sort of consistency after that night though, losing three and winning three to end 2006.
Add in the 2-1 home defeat to Billy Davies and Derby County, and it was clear that PNE needed some additional quality to revitalise the promotion push.
What materialised will go down as one of the most frustrating and ultimately disappointing January windows in PNE history.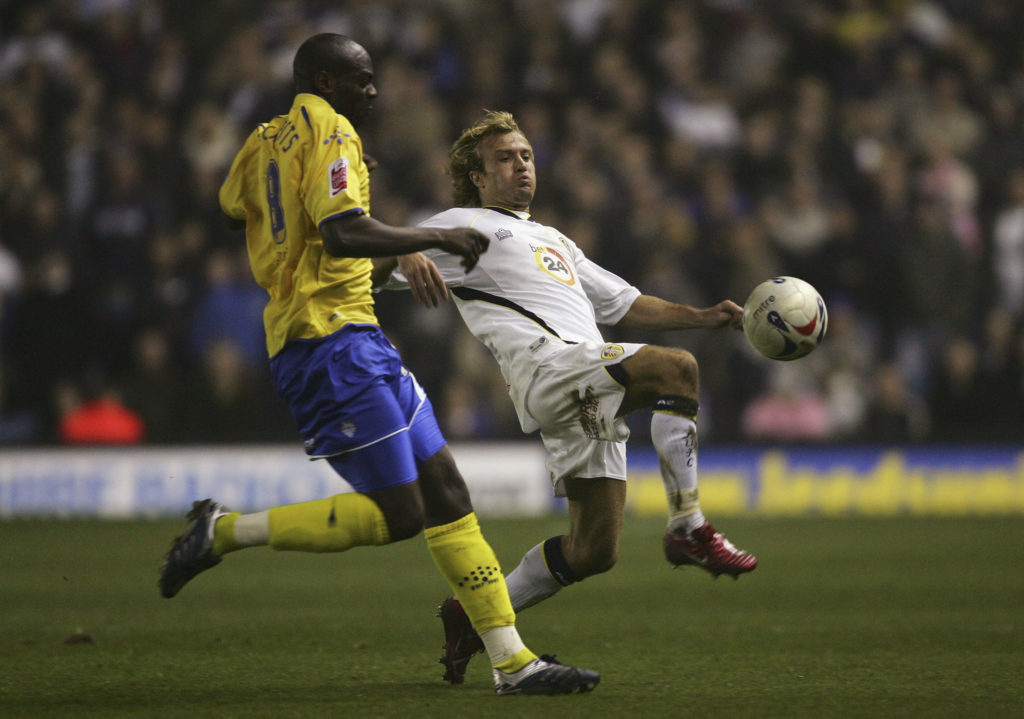 Michael Ricketts
Michael Ricketts was the first addition, joining on a free transfer after being released by Southend United over alleged weight issues.
Ricketts arrived on trial, slimmed himself down and earned a contract under Simpson, hoping to recapture former glories.
Ricketts, who scored against PNE in the Division One playoff final for Bolton Wanderers back in 2001, was once the talk of the Premier League.
46 goals in 112 games for Wanderers, as well as an England cap against the Netherlands, meant Ricketts was a wanted man.
Middlesbrough secured his signature in 2003 but that's where it all went wrong.
Boro flogged Ricketts to Leeds United in 2004, where he failed to score a single league goal in 25 games.
Stoke City, Cardiff City, Burnley and Southend all tried to get Ricketts back on track. It didn't work for them and it didn't work for PNE either.
Ricketts scored just once in 14 league outings for North End and was clearly not the level of striker Simpson and PNE needed.
Ricketts never really recaptured his top form in his career and his fall from grace is a sad and astonishing story of a player reaching a huge height and falling rapidly.
That signing should have been the signal that PNE weren't getting what was needed.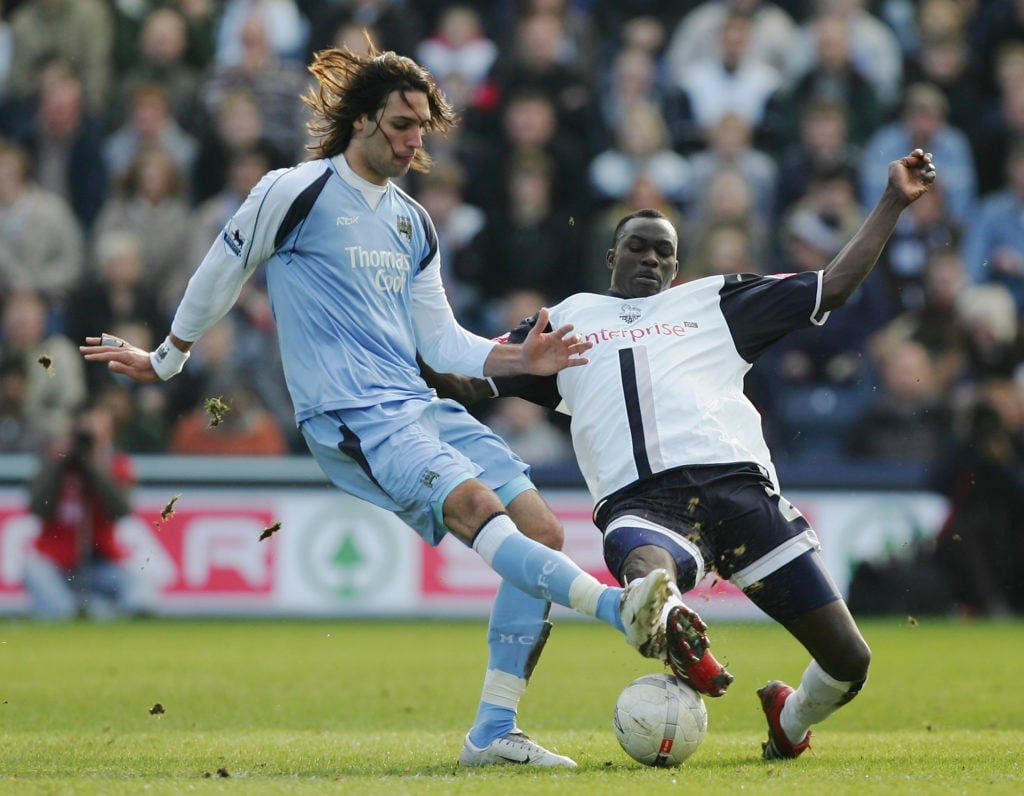 Wayne Henderson and Seyfo Soley
Brighton and Hove Albion's Wayne Henderson arrived as goalkeeping competition as Carlo Nash pushed for a move away from North End.
The Irishman didn't do anything wrong but the situation surrounding Nash was farcical; angling for a move down south before joining Wigan Athletic.
Injuries were a problem for Henderson though and he was limited to just 10 appearances for North End before retiring in 2011 at just 27.
Henderson was followed by Seyfo Soley, a Gambian international midfielder who was playing for Genk over in Belgium.
Soley impressed on trial at North End and Simpson claimed that a deal was just too expensive before finally getting his man.
Soley showed glimpses of quality but those flashes were fleeting as he made just six Championship appearances.
Add in comments claiming that the top clubs in Belgium wanted him before spending three years out of the game and Soley was another forgettable PNE signing.
Stoke City had a look at Soley in 2007 but without offering a deal. Motherwell handed Soley a trial in 2008 but boss Mark McGhee sent him packing as he was 'too laid back'.
PNE decided to look abroad for additions in that window, something we don't see all that often anymore.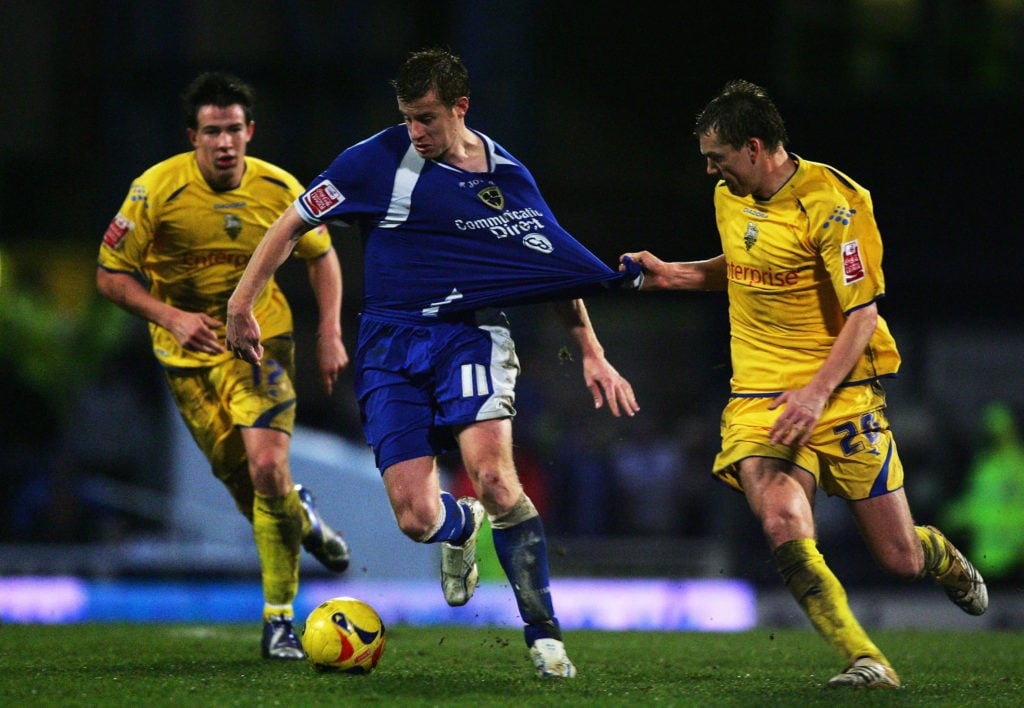 Pavel Pergl
Czech defender Pavel Pergl arrived from Sparta Prague, though his debut was delayed due to problems with his international clearance.
When that debut came, it was better than he could have imagined; Pergl scored a superb goal in a 2-1 home win over Norwich City.
Pergl played in midfield that night but was also used as a full back, where we saw arguably his worst moment – being beaten at the back post by David Healy for a last-minute goal in a 2-1 defeat at Leeds United.
Pergl didn't stay beyond the end of the season and, just like Soley, only played in six Championship games.
Moves to Cyprus, Germany, Israel and Switzerland materialised for Pergl before he sadly committed suicide in 2018 at the age of just 40.
None of those January signings passed 20 first-team appearances for North End. Combined, the quartet turned out just 35 times for PNE.
That's without even counting the March loan signing of winger Franck Songo'o from Portsmouth, a name that some may not even remember given his lack of impact.
Simpson has since admitted to From The Finney that he regrets not pushing Derek Shaw harder in his quest for quality signings.
Sure enough, PNE's push for the top six fell apart and North End finished a point outside of the playoffs. With the right signings in January, who knows where Simpson could have taken the club.
This is also felt like the beginning of the end for Simpson. North End never recovered from that dismal end to the season and Simpson lost his job early into the 2007-08 campaign.
That window will live long in the memory for PNE fans, because it's a perfect example of how everything can go very wrong without the right additions.
Lowe wants signings this month and PNE fans just have to hope that it isn't a repeat of the 2007 mess.
Related Topics
Have something to tell us about this article?
Let us know