Preston North End suffered their second defeat of the Championship season, as they handed Sheffield United two goals, and unsurprisingly failed to test the opposition goalkeeper once again. The Blades didn't have to move out of first gear and a lot of Ryan Lowe's decisions have been questioned by the North End fans.
Can't afford mistakes when we can't score
The only positive to take from the opening games of the season was that we were keeping it tight at the back. Seven clean sheets had papered over the cracks but also provided us with some foundations to build upon. However, we have now failed to keep clean sheets in our last three games and conceded in the first half in all three as well.
The goal Burnley scored in midweek was poor defending from a corner. A corner which was handed to them after Ben Whiteman played the ball through to a Burnley player, and it was Whiteman who was at fault again. He lost possession on the edge of the area and Iliman Ndiaye took his opportunity very well. Perhaps Freddie Woodman should have been positioned better just earlier though to allow Jordan Storey to head it back to him,
Woodman didn't make things any easier in the second half, when he played a fast ball to Andrew Hughes. The Welshman was closed down very quickly by Sander Berge who played it across to Oli McBurnie to kill the game off. Teams will know as soon as they score a goal they are more than likely to get something from the game against Preston.
1 goal and no wins in 6 games at Deepdale will turn fans away
12,000 season tickets represented a fan base that were keen to get behind their team this season. They had bought in to the football Ryan Lowe had promised. They were hopeful of better times, and initiatives such as the flags on the Town End showed that some fans were dedicating a lot of time, effort and money into trying to help the club.

Despite some nice football in the first few games of the season, we haven't been rewarded at all. We could have arguably won the first three games at home against Hull City, Rotherham United and Watford, but looked frightened in front of goal.
The three games since then have been worse, and we look devoid of ideas in the final third, and devoid of any real quality. Fans want to see goals and the only one we have seen for Preston didn't even hit the back of the net.

One goal in six games is frankly abysmal, and the feeling on Saturday was that we have been here so many times before. You do start to question why we bother at all.

The relatively kind fixtures at the start of the season weren't take advantage of, and we will rue those missed opportunities. I've alluded to the fact it gets a lot tougher, and one point from the last two games has shown that.

After the international break we face a Sunderland side who've scored five in their last two. Then West Bromwich Albion who have had a poor start but have the quality to turn it around and then Norwich City who are currently second placed.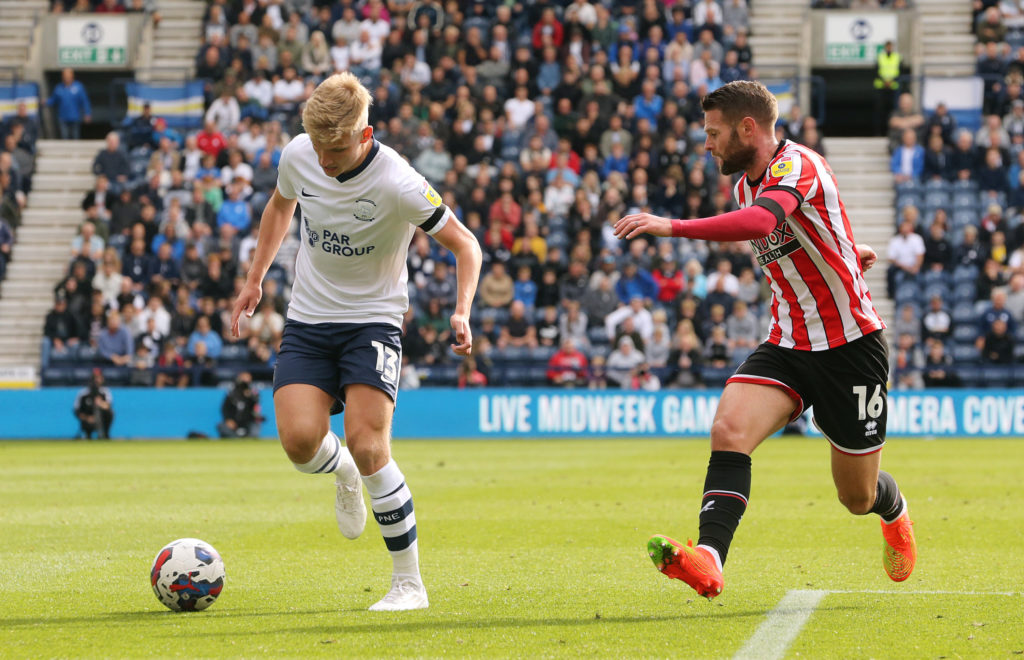 If we end up in the bottom three can we turn it around?
The poor form we are in can quickly accelerate in the next few games. As things stand we are only two away from the drop zone. I don't see a win coming any time soon, and if we are in the bottom three the pressure will ramp up. The players already look bereft of confidence. Scared to have a shot, trying to pass it into the net and they don't back themselves.

The longer we go on without scoring many, and the more we need to, they'll be even more worried about making the wrong decision, wary of the crowd getting on their backs.
Ryan Lowe will also start to feel the pressure, which he won't quite of had much of in his managerial career so far. Things went right for him more often than not at Bury and Plymouth Argyle, and two promotions in his first two seasons prove that. There isn't much flexibility in the squad, so he is limited with what he can change. We are stuck to this formation now, as we can't really change, as we have no right sided defenders or wingers in the squad.
Does he know what he's doing?
The crowd told him that he didn't. That came after he decided to take off Ali McCann, Alvaro Fernandez and Emil Riis. McCann had had a decent game and was trying to make things happen in midfield, and went on to win man of the match. Fernandez had shone again with his direct attacks, and if we were to score, it is likely he would be involved in the goal.

Whilst Riis wasn't having one of his best games, I'd rather leave him on if a chance was to fall to anyone, I would rather it fall to him than anyone else at the club.
McCann's departure was met with boos. Fernandez's was met with disbelief, and cries of 'You don't know what you're doing' were directed at Lowe. Perhaps he couldn't see the game properly from where he was stood atop the Invincibles due to his touchline ban. Fernandez received a knock just before half time according to Lowe.
Lowe later told Lancs Live that apparently McCann was tired, because he played 45 minutes on Tuesday. That comment baffled me. He's a professional footballer, and he didn't look to be tiring. I'm sure he can manage 45 minutes on a Tuesday and then more than 70 minutes on the Saturday. A lot of that team played 90 minutes in both games so it doesn't make sense. The fact McCann went on to win man of the match says a lot as well.
The fact we can make five subs hinders Lowe as well. He's made all five in the last three games. The bench isn't strong enough and it seems like a scattergun approach. I like Ryan Ledson, but is he really the player to bring on when you are chasing a game in the last ten minutes? But then we are hardly embarrassed with riches when it comes to the bench.
We've released better players than ones we have on the bench
You look at the bench before the game, and realistically if you are chasing the game the only player you would look to to change it would be Daniel Johnson, and even the Jamaican isn't having the best of seasons. Sean Maguire and Ched Evans are yet to score a goal for Ryan Lowe. Robbie Brady just pumps balls into the box, but they are never met by a Preston player. Ledson would be better when we are holding onto a lead rather than trying to get back into a game. Players like Tom Barkhuizen, Scott Sinclair and even Josh Harrop would give us more hope from the bench. Lowe is incredibly restricted when it comes to changing things round. The eleven on the pitch aren't doing much but there's no one who can do any better at this stage.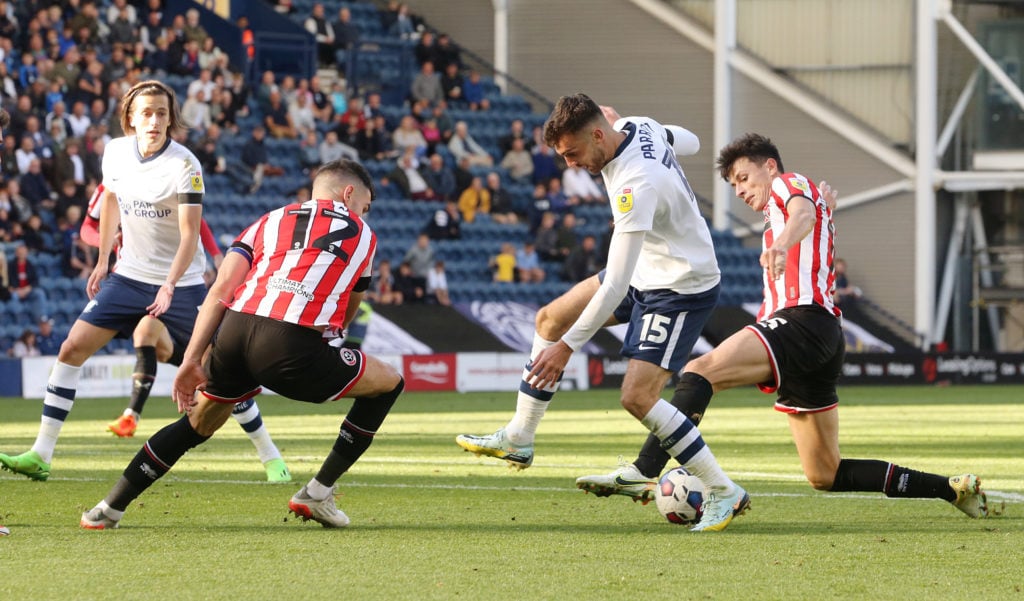 10 games in and no goals for Parrott – Is he even a striker?
We put all our eggs in one basket when we brought in Troy Parrott from Tottenham Hotspur. No other striker arrived even though it couldn't have been more clear that we needed one. The Irishman arrived to excitement and good reports from other fans. He did well at MK Dons in League One last season but did only score eight goals in 41 league games.
He has yet to get off the mark in ten Championship games now, and I struggle to see him scoring at all. There are plenty of good points to his game. He brings others in well, and battles and presses well too. But whenever he has a chance to break and run with the ball, he usually forgets it or trips over his own legs. Quite often the ball bounces off him when it's played to him.
He comes very deep and out wide to receive the ball when he is needed in the middled. He may be better off playing wide in a front free, or as a number ten. He has to start delivering for Preston North End, because Maguire and Evans won't. If he doesn't we will be in big trouble this season, and it is a long wait until the winter transfer window opens. At that point we may struggle to attract any quality at all.
Have something to tell us about this article?
Let us know