Preston North End may have been easily beaten 4-0 by Middlesbrough, but it was an enjoyable day for the fans for reasons much deeper than the 90 minutes of football.
An iconic Gentry Day
When Alan Ball Senior coined the phrase 'Preston North End fans are the gentry' not many would have thought that over 50 years later the supporters of the club would still unite to prove that remains the case.
Gentry Day is held to remember all the fans and people associated with the club that have sadly passed away in the last year. It's engrained into the culture of the club and is always well attended. Saturday was to be no different.
With not much to play for in our season now, and with Middlesbrough still riding the crest of a wave since Michael Carrick's arrival, expectations were low. In fact there probably weren't any expectations at all.
We're comfortably in mid table and miles off teams who are competing for promotion. It takes the pressure off the game and whilst you always want to win, Saturday's game was about more than the three points.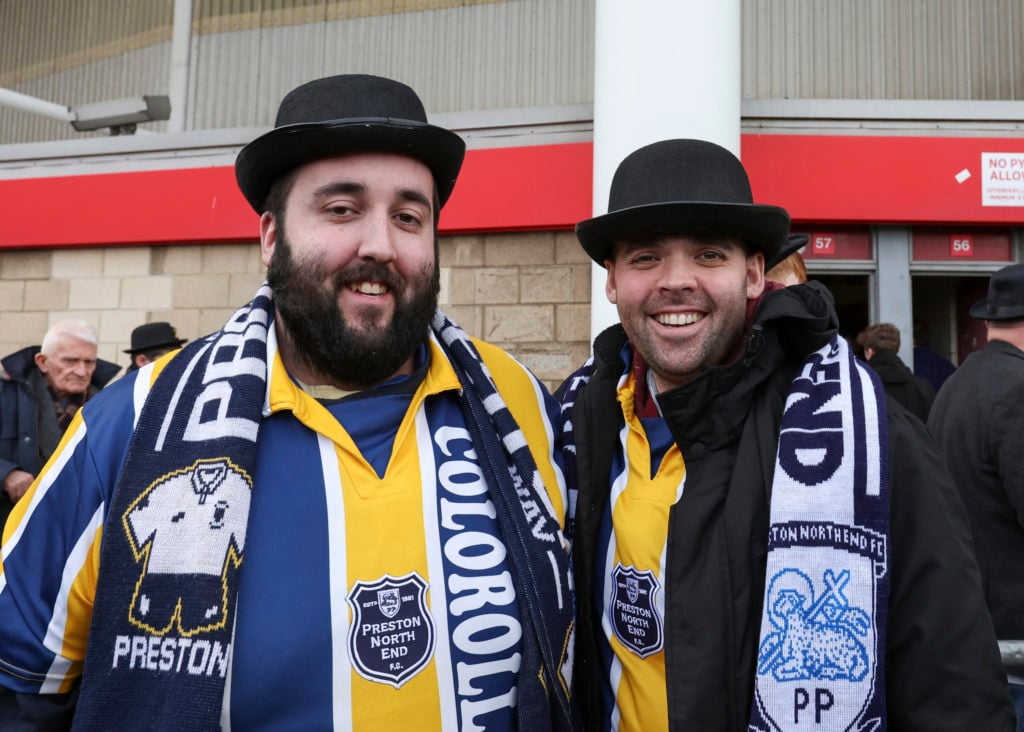 'The best away fans we've ever seen'
The Middlesbrough fans were quite taken aback by the vocal 1,600 fans who had made the trip to Teeside. The game was done by the 60 minute mark. But the pre-match 90's dance playlist at The Riverside had already whipped everyone into a frenzy.
No one was looking to leave early and for the last half an hour, Preston fans were happy to just enjoy themselves. 'Hats off for The Gentry' was applauded by the Boro fans, and whilst the spring sunshine was interrupted by showers, nothing could rain on Preston's parade.
Players and managers come and go. Fans will always be the heartbeat of this club, and let's be honest none of us are in it because of the success the club brings. We know where we stand and whilst we may want to see a bit more ambition, it's great to unite for events like this where we're all as one.
The football didn't really matter, and even at 4-0 the fans kept going. The home end looked on in awe and disbelief as even after the final whistle, North End supporters stayed, with many bouncing around to 'Freed from Desire' by Gala.
Many fans outside the ground were greeted by the home supporters keen to learn more about our gentry day and to also compliment our support.
There are some fantastic videos on social media showing the great support accompanied by plenty of Middlesbrough fans saying it's the best away support they've seen at Riverside.
After a difficult season on the pitch, especially at Deepdale, Saturday felt like some sort of release. A lot of the players, particularly Alan Browne, Daniel Johnson and Alvaro Fernandez stayed back at the end to take it all in.
Imagine if we won 4-0? Or if we could actually ever achieve promotion to the promised land? The party atmosphere would be something else.
Cameron Archer – a class act
It wasn't a surprise to see Cameron Archer have a huge impact on this game. The Aston Villa striker is settling in well to his loan spell at Middlesbrough and Preston are well aware of his capabilities.
His finishing was superb for us last season and he can be the difference between winning and losing games. His goal against Blackpool last season ensured his cult hero status and that'll never be forgotten.
Although it was hard to see him join another Championship he's clearly made the right choice. He's at a team who have got a great chance of promotion whilst being a striker for Preston at the moment means you're only feeding on scraps.
His two goals on Saturday see him on six goals for Boro now, only one off his tally for The Lilywhites last season.
He's a grounded individual and he should have a great career in the game. Some footballers aren't as appreciative as others to the ones who give them opportunities.
His spell at Preston last season helped put him in the limelight. He didn't celebrate either of his goals against us in the 4-0 win. Both his finishes were typical of him and very classy. But the classiest part was still to come.
At the end of the game, Archer caught up with some of his former teammates and also went out of his way to come over to the Preston fans.
He took his time to clap the fans and they reciprocated before singing his song that reverberated around Deepdale many times last season.
Archer walked off that pitch with both fans singing his name. What a feeling that must be.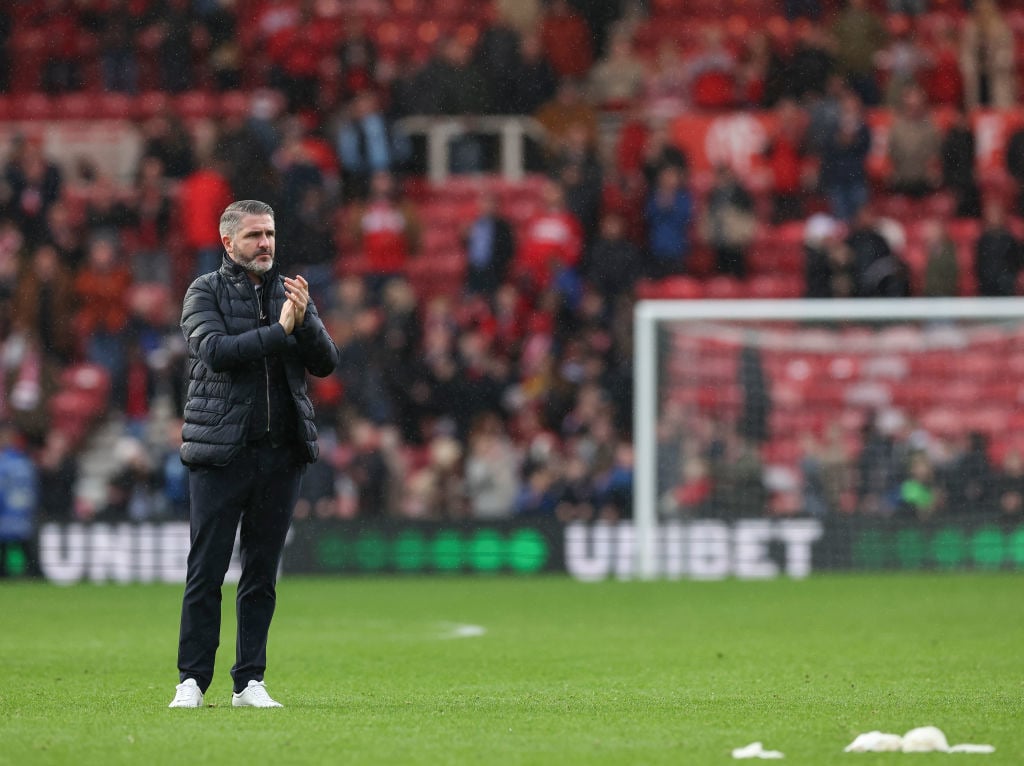 Head up Bambo
Bambo Diaby's Preston career has been very up and down but that's to be expected with the stop start career he has had.
He had found a great run of form recently though, cementing a place in the middle of defence and playing very well in his five consecutive starts.
Saturday was tough though having to deal with Cameron Archer and Chuba Akpom; the Championship's top scorer.
Diaby struggled and when he lost possession in the middle of the park towards the end of the game, it resulted in him chasing back only to result in his second yellow of the game. It means he'll miss the Blackpool game now on 1st April.
The defence is a very competitive area in the Preston squad, with Liam Lindsay, Patrick Bauer and Andrew Hughes options to come in.
Diaby has shown us lately though that he is good enough for this level and will have a big part to play for next season.
Have something to tell us about this article?
Let us know