Preston North End bowed out of 2022 with one of their worst performances of the year. West Bromwich Albion eased to a 2-0 victory when in reality it could have been a lot more.

Way off the pace from the first minute
It was an easy win for West Brom. Preston didn't know what to do when they had the ball, they were sloppy with it and they allowed The Baggies to control the 90 minutes. If it wasn't for Freddie Woodman, Carlos Corberan's side could have scored plenty more.
14 corners and 17 shots on goal suggest it was a complete mismatch, yet we went into this game ahead of West Brom in the league. They have been in incredible form since Corberan took over but the players have to show some fight and determination. They looked tired and clueless and it begs the question what do they do in training and in preparation for the match?
It honestly looks like sometimes they just step out on the pitch and see what happens.
Whiteman and the whole midfield poor
We often rely on Ben Whiteman for the creative spark in the middle but for me he doesn't do it enough. He's a tidy and player and does the simple stuff well but we need more from him.
On Thursday night he was caught in possession for the second goal but it was probably wrong for Woodman to give him the ball in that area under pressure. However for the rest of the game Whiteman was very poor on the ball and was too slow.
When he doesn't play well the rest of the midfield follows. For the first goal Ryan Ledson was caught on the ball when it looked like he was waiting for 2023 to arrive before deciding what to do with it. Whilst Okay Yokuşlu took his goals well, it was far too easy for him.
Alan Browne again failed to stamp his mark on the game and he really is a shadow of the player from his peak three or so years ago.
Whilst there is plenty of options in the middle of the park, they all flatter to deceive far too regularly. Even the options on the bench of Daniel Johnson, Ali McCann and Ben Woodburn fail to convince you that the game can be turned around.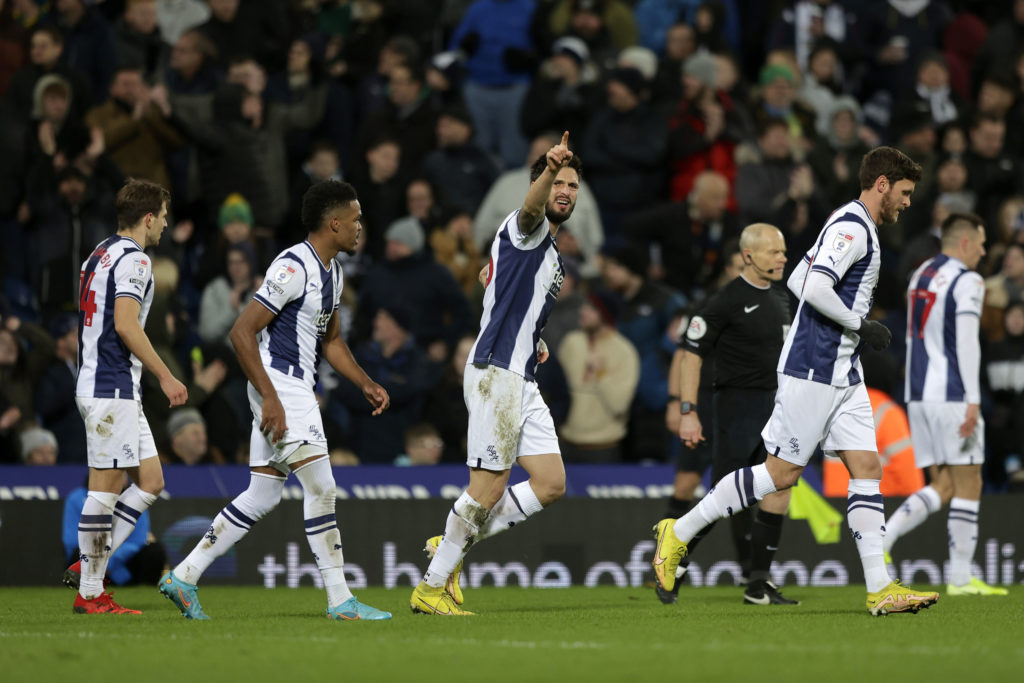 Three defeats in a row for first time since March 2021
The last time Preston lost three league games in a row was the end of Alex Neil's reign at the club. Neil himself could make it four defeats in a row on Monday when North End travel to Stoke.
Whilst Ryan Lowe isn't under too much pressure right now, fans aren't happy with what they are seeing and despite three points currently separating 4th to 14th we have quickly slipped down the table and could do further. Lowe needs to work out how to revitalise this team. A couple of additions may help but we can't expect too much in January.
Perhaps it's time to buy some wingers or any player capable of running with pace and taking on a man.

Formation is painful to watch
With no creativity in the team the formation doesn't lend itself to helping a squad lacking in quality. We play it out wide to Brad Potts and Alvaro Fernandez who are then left isolated and it usually results in them playing it back to the defence or goalkeeper.
A few more slow passes are completed before someone plays a hopeful ball up to Ched Evans. If it's ahead of him and he tries to run then he's guaranteed to lose possession because he's either running through treacle or he falls over.
That's our general game plan it seems. There is nothing else of note we try. At least if we played with wingers there is a chance to get the full backs on an overlap or it creates better angles to cross from.
The midfield three don't drive forward enough. They all sit too deep and don't support the two attackers. It's slow, turgid football.
Emil Riis clearly wasn't fit and Evans has started the last seven games for us now and the 34-year-old is probably due a rest. Unfortunately Finlay Cross-Adair is our only other striker available at the moment and we can't expect too much from him.
Hughes, Brady and Parrott needed
The silence on the current injury situation is bizarre. We returned back from the international break with seven first team squad players out. Troy Parrott we knew about but little has been said about his return. Ryan Lowe initially said after the World Cup but it still doesn't seem close. Although Parrott was guilty of missing plenty of great chances more happened when he was playing and he was a good partner for Riis.
Andrew Hughes is a key player for us and Greg Cunningham and Patrick Bauer have struggled as his replacements in the last two games. Understandably Bauer was a bit shaky on his first league start of the season.
Robbie Brady can provide a slightly better crossing option than others in the team and at least is a player used to playing out wide. It means we can put him or Fernandez on the right flank, giving Potts a break. Whereas at the moment, Bambo Diaby is being used on as the alternative on that flank.
Related Topics
Have something to tell us about this article?
Let us know