Ryan Lowe started off his Preston North End career with a win on Saturday, as his side triumphed 2-1 over Barnsley.
The Tykes continue their record of having never kept a clean sheet at Deepdale in the league. After just three sessions with his new squad, it was clear to see there had been a change in style, and one that already seems to suit this group of players a lot more.
A sign of things to come
Ryan Lowe hasn't shied away from the style he wants to implement at Preston. He's played attacking football at his previous two clubs and he wants the same brand of football at Deepdale. Of course it will take time, but he understands that entertaining football will get the fans back on side, and perhaps more importantly the players will buy straight into it as well.
Whilst his formation is similar to the set-up under Frankie McAvoy, the patterns of play were miles apart from each other. We looked to get the ball down and play some actual football. Through balls were aplenty, with the team looking to get behind the Barnsley defence at every opportunity. The endless running from Seani Maguire and Emil Riis made it easy to play that tactic. We had 16 shots in total, which is a far cry from previous games this season. There was more running from midfield, and that is going to suit two players in particular.
DJ and Browne will thrive under Lowe
Daniel Johnson struggled to get in the starting eleven at the end of McAvoy's tenure, and Alan Browne has been way off by his standards. On Saturday we saw them back to their best. Playing in the centre of the park, with Ben Whiteman controlling things behind them, it allowed them to attack. They could break forward, and it gave the strikers more options as well. In the past Maguire and Riis were isolated and we relied to much on the wing-backs.
However with Browne and DJ making runs and having the ball in the final third, it made the team more of a threat overall. They were both on the scoresheet and remarkably that was Browne's first goal of the season. They wouldn't have enjoyed the style under the previous regime, and Lowe will understand if he can get the most out of these two players, we'll be in a much better situation.
MORE PRESTON STORIES
Earl is the weak link
We play with wing-backs but the squad is lacking quality in that area. Josh Earl had a really good start to the season, but there are still parts of his game that are frustrating. He burst onto the scene in the 2017-18 season as an 18-year-old but he perhaps hasn't progressed as much as we would have liked. He lacks urgency in his play, doesn't use his pace and strength as much as he should.
On the left hand side we need to see him take on players and beat them before whipping the ball in. He doesn't look to beat his man often enough and his delivery is very poor. We need more quality there and that will be something that is looked at in the January transfer window I imagine.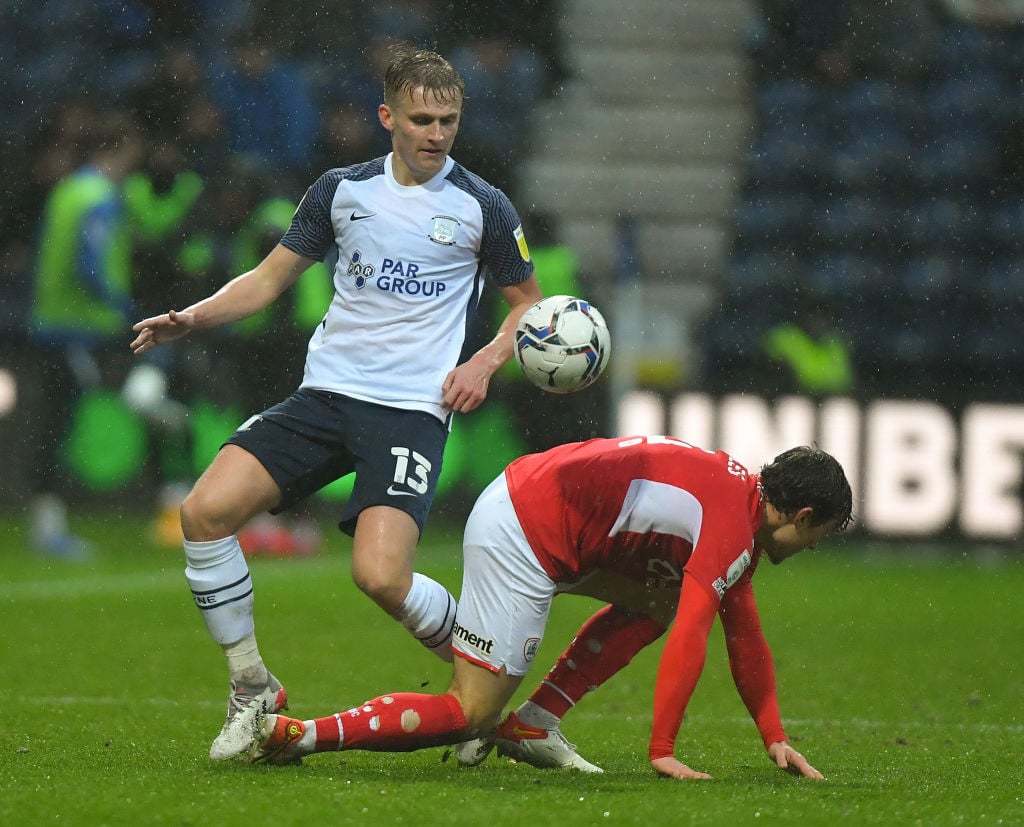 Ledson and McCann's future under Lowe
Whiteman, DJ and Browne are ideal for the midfield positions under Lowe. Ali McCann played in an unfamiliar role on the right hand side which he looked uncomfortable in. Ryan Ledson came on as a substitute and made an impression with a great assist from the free-kick. In fact all substitutes were made at the right time and did a job which is refreshing to see.
McCann could find himself out of the side with better options available on the right whilst Ledson seems the right sort of player for Lowe. They are both Liverpool lads, and Ledson plays with passion and fight, something which Lowe will love. He celebrated his 100th appearance for the club in style and his girlfriend, actress Lucy Fallon, clearly enjoyed the game as well.
Passion and charisma
There's a few easy things you can do as a manager to quickly get the fans onside. I don't want to talk too much about McAvoy, but he just came across as a nice guy and not much else. Ryan Lowe has already said and done the right things to get the fans going. His interviews and press conferences have been upbeat and you can tell he's relishing this job. He received a great reception ahead of kick off on Saturday, and was continuously encouraging the team and applauding them for their performance.
At the end he made his way around the pitch, showing appreciation for the fans. A few fist pumps here and there are always welcomed by fans after a win. It's good to see passion from the manager and the players and the roar from the Town End just before they all headed down the tunnel showed we'll be right behind this set-up.
Related Topics