Preston North End fans witnessed an entertaining six goal game at Deepdale on Saturday but some slack defending meant they were on the end of a 4-2 defeat to Millwall.
An end to end first half
It didn't take long for Millwall to take the lead with Zian Flemming's shot evading three Preston defenders as the away side took the lead.
Shortly after, The Lions were given a free-kick in a position that made it harder to miss than score. A talented player would have been able to find a corner relatively easily anyway but Flemming chose to smash the set piece at the wall and it found its way past Freddie Woodman via a deflection. 
North End didn't let hit knock them back and took control of the game after that. They scrambled the ball over the line via a corner which after scrutinising looks to me like it was an own goal from Billy Mitchell.
We then went on to a equalise through a superb header from Ched Evans from a deep cross from Andrew Hughes. You'd have settled for one goal back before half time but we went into the break on level terms and with all the momentum.
Evans scored the hardest of his four chances
Ched Evans carried on from his two goals last week with another impressive performance. His all round play was good against Millwall and he was heavily involved in the game.
In the first half he had a free header in the area but it was straight at the goalkeeper. His goal came from a tight angle when Andrew Hughes' cross picked him out beyond the back post. It was a great header back across goal.
He was at the centre of some good attacking play in the second half. Holding up the ball well as usual but also driving at Millwall's defence.
Evans had a great chance for a fourth goal in two games when Emil Riis laid him off on the edge of the box. He had a lot of time but dragged the ball wide of the goal when he should have been at least testing the keeper.
Shortly after he ran through on goal on the right hand side and again dragged the ball wide. His goal was the hardest chance he had all game but it's good to see him finally have more of an effect on the game after a year without a goal, a deserved man of the match.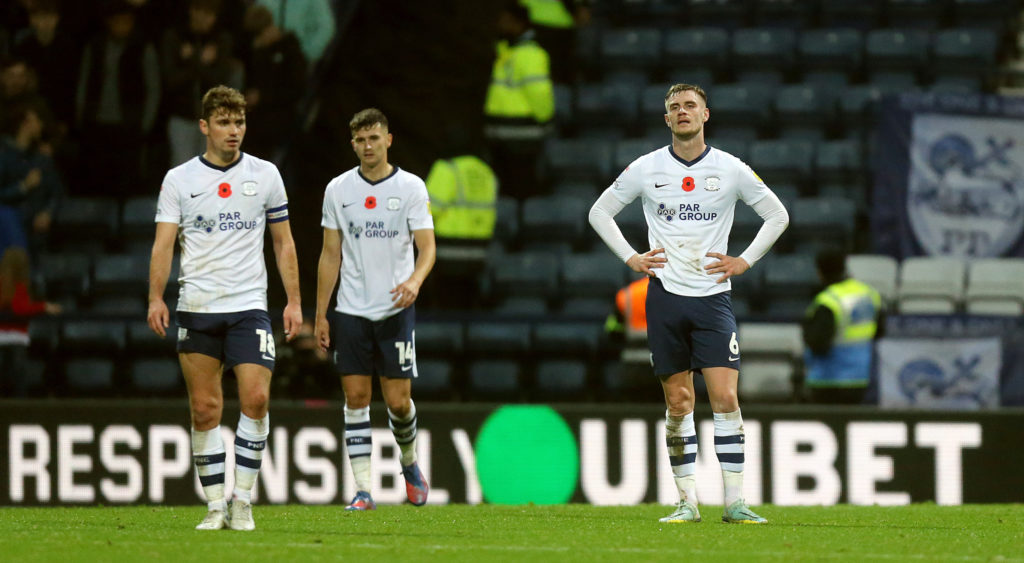 It was ours to win in the second half
We came out after the break looking like the most likely team to go on and win the game. If Evans had taken one of those chances I think we would have come away with three points. Remarkably that would have seen us in fourth place in what is proving to be an incredibly tight and unpredictable Championship season.
A comeback win from two goals down would have sent us into the break in a fantastic position but also full of confidence after three wins previously. As it is we've been brought down to earth with some of our frailties being show up again.
Bad mistakes for third and fourth goals
Zian Flemming's trickery and accuracy led to his first two goals and whilst he took his third well it could have been avoided. Flemming was picked up from Fortuna Sittard in Netherlands in the summer for just £1.7m. The midfielder scored 12 goals in each of his last two seasons in the Eredivisie and with eight already this season it's proving to be a great acquisition for Millwall. It shows you can get a bargain abroad if you do your homework. Something we have seriously lacked in aside from Riis.
Back to the third goal for Millwall and Alan Browne should have done much better in a 50/50 challenge in the middle of the park. He didn't commit to it like our other midfielders would.
Millwall broke away and Robbie Brady was caught out for the second time in two games. He gave away a penalty against Reading and this time it was too easy for Dan McNamara to get round the back of him and play a ball across to Flemming that somehow evaded our entire defence. Brady can be good going forward but his defending leaves a lot to be desired.
Preston looked demoralised after that and turned off for a short corner which allowed Millwall and a familiar name to Deepdale to seal the win.
Richard Cresswell's son punishes North End
20 years ago Charlie Cresswell was born in Preston whilst his Dad was leading the line at Deepdale. He's highly rated by his parent club Leeds United; another club his Dad represented. He's also picked up eight caps for the England Under 21's. 
He's a threat from set pieces and has already scored four goals this season. His father played 206 times for Preston scoring 57 goals. His move to Leeds from Preston didn't go down well as they had poached quite a few players from us at the time including David Healy and Eddie Lewis. But Charlie ended up with the Yorkshire club from a young age, so maybe a few more years living in Preston could have led to him starting out with us. 
Have something to tell us about this article?
Let us know