Preston North End's play-off hopes were hit as they lost 4-2 to Swansea City in a fiery affair in Wales. North End found themselves 3-0 down at half-time before a second half fight back, and then a literal fight made for a chaotic evening.
Two defeats in a row is not what Preston needed, yet somehow they are still only two points off the top six.
A shocking first 45
Ryan Lowe made three changes to the team from the Millwall game. Alvaro Fernandez rightly came in for Robbie Brady. Josh Onomah was seemingly rested for Ryan Ledson, and Troy Parrott was dropped for Liam Delap. The last two choices were wrong. Onomah had been one of our best players in the last two games, allowing us to attack and play on the front foot. Ledson is not that type of player, and Ryan along with Ben Whiteman in the first half were atrocious. Neither could pass or tackle.
Whiteman was withdrawn at half time as were two of the shaky defenders. Liam Lindsay and Jordan Storey made way for Bambo Diaby and Ali McCann. Lowe opted for a 4-4-2 formation with Brady on the right, Daniel Johnson on the left and Brad Potts at right back.
No excuses for the first 3 goals
We had to be more alert and switched on in the first half. Conceding after 70 seconds is not on, when there is so much on the line. It was too easy for Joel Piroe to score the opener. Similarly for Joe Allen to get the second. There was way too much space, and Swansea were cutting through us with ease. By the time the third goal went in it looked like we had totally given up. Harry Darling was left with all the space and time in the world to nod home.
MORE PRESTON STORIES
Unacceptable at any stage of the season, but especially when we've found ourselves with so much to play for at this stage of the season. Why let it all go to waste so easily?
Liam Delap offers nothing
Simply not good enough for this level. Looks way out of his depth. Not strong enough, not quick enough, can't trap the ball. Should never have been given the nod ahead of Troy Parrott who despite his poor game at the weekend, has developed a very good partnership with Tom Cannon.
Would be surprised to see Delap back in the Championship any time soon. Will need a spell in League One at the very least.
Some fight shown in the second half
I'll talk about the fight shown on the pitch initially. If we were going to get anything from this game, we needed a goal early in the second half. It came from that man Tom Cannon again. A free-kick fell to him and he made no mistake.

The game was opening up now. We had to go for it, but it was leaving spaces at the back. It felt like there were plenty more goals in this game. The formation and team didn't seem balanced, with Brady on the right and so many left footed players in the team.
McCann provided some calmness and maturity in the middle, and the second goal came from Parrott with 20 minutes still on the clock. Unfortunately the come back was halted with a fracas on the touchline following an angry reaction from Alvaro Fernandez to a Swansea player feigning an injury.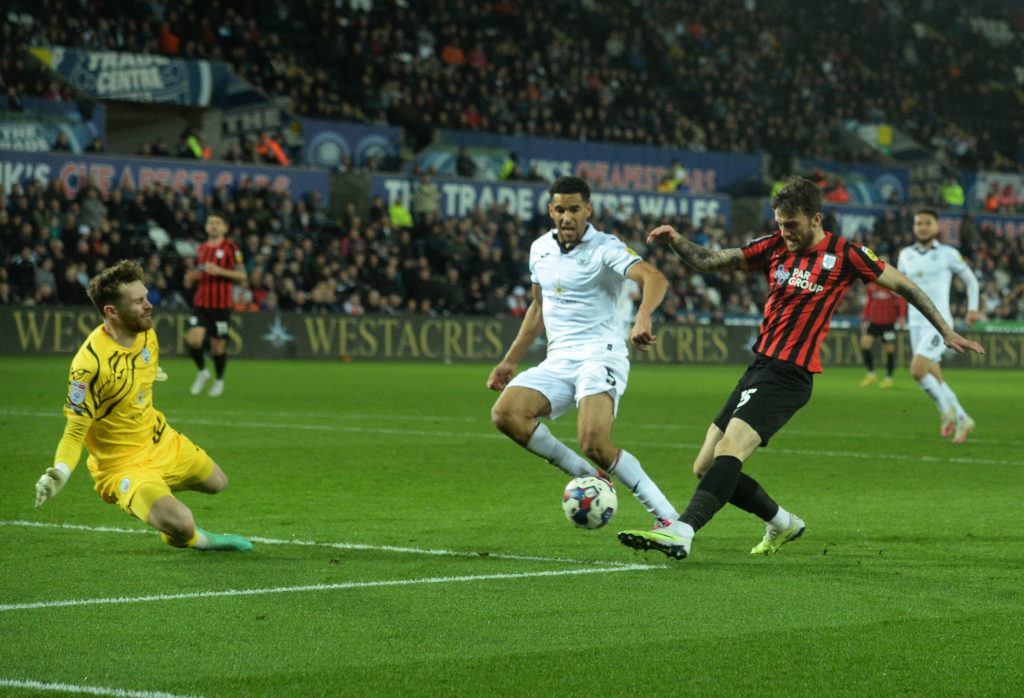 Ryan Lowe sees red
It all seemed to happen out of nowhere, and suddenly both teams and the all the staff were involved in numerous scuffles. Joe Allen who had been subbed off and Ryan Lowe were at the centre of it, and both received their marching orders. Ryan Ledson and Swansea manager Russell Martin were also at each other's throats.
It led to eight minutes injury time but unfortunately all PNE could conjure up in that time, was a stupid pass and another mistake from Robbie Brady which gave The Swans their fourth goal. A lot of the people who were at the game are none the wiser exactly went on, and Lowe has refused to do a post-match press conference as well, which adds insult to injury. No players were allowed to speak to the press either.
The fans deserve to know what happened. They also deserve an explanation for the first half, and how we collapsed in such an important game.
Lowe would rather things cool down, and he can say a measured response to any questions rather than something in the heat of the moment. You have to feel for the journalists who have made that long trip on a Wednesday night though, returning without their usual content.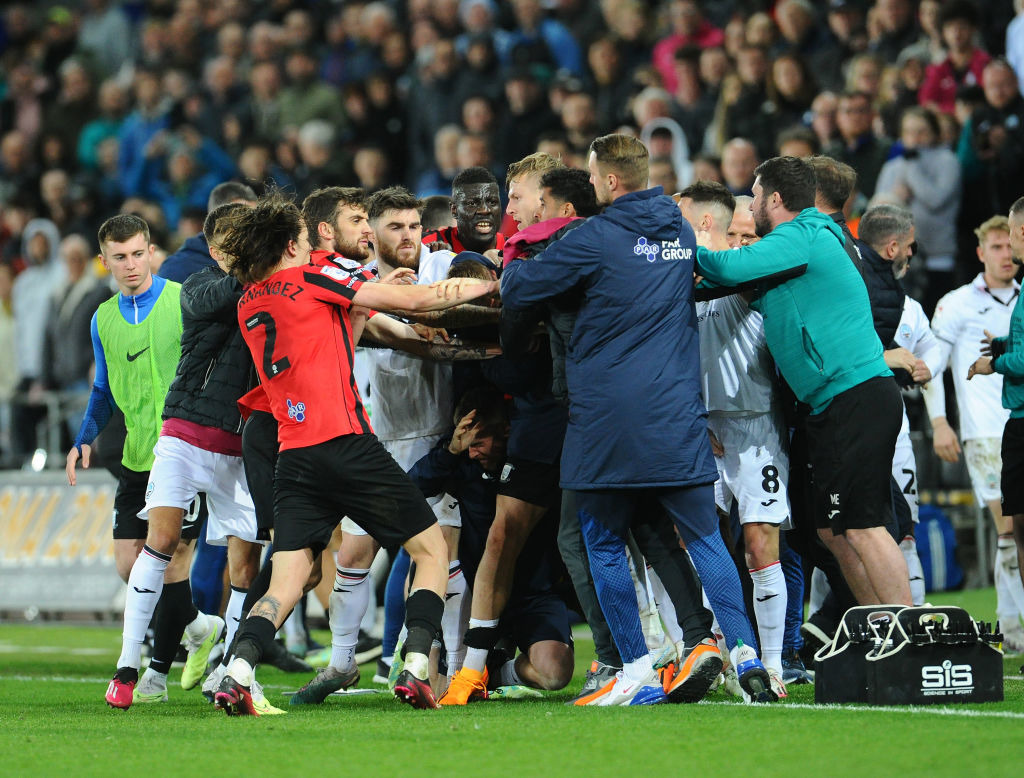 Still lacking against the top sides
As I mentioned last week, our record in 2023 against the top 15 sides, reads 0 wins in nine. Make that 10 now. Somehow there is still a small chance of the play-offs but we have to beat Blackburn Rovers on Saturday. Rovers are only two points ahead of us thanks to a last minute equaliser from Coventry City goalkeeper Ben Wilson. We'd probably need maximum points against Sheffield United and Sunderland too.
It seems too big of an ask. There are many better teams than us in this division. We've lacked quality at crucial times, and we will end up finishing where we usually do in mid table. Which is neither a success or a failure really.
Related Topics