Preston North End were comfortably beaten by already promoted Sheffield United on Saturday. The Blades won 4-1 as Preston's top six ambitions finally came to an end.
There was a clear gulf in class between the two teams and there has been between North End and the majority of the top half teams this season.
A familiar ending to the season
Not many would have seen Preston take it down to the penultimate game of the season in their hunt for a play-off spot. It never really looked to be on the cards, until some good form over March. That good form came against the sides battling against relegation though and as soon as we came up against any quality we struggled.
One point in the last four games is a disappointing way to end the season, but it doesn't come as much of a surprise. We always end up coming up short, and we'll end the season in a familiar mid table place.
It's the best you could have predicted for this squad, and could easily have been a lot worse. We've also had to deal with a lot of long-term injuries but the form of Tom Cannon since January helped give us hope.
Even if we had somehow have sneaked into the top six I wouldn't have backed us against any of the other teams. At least the season did pick up from those five home defeats in a row. and ending with the fans in fine voice with some strong away followings. Indeed even after the defeat in Sheffield, the Preston fans remained on the concourse for some time singing and revelling in the fact their nearest rivals Blackpool had been relegated the day before.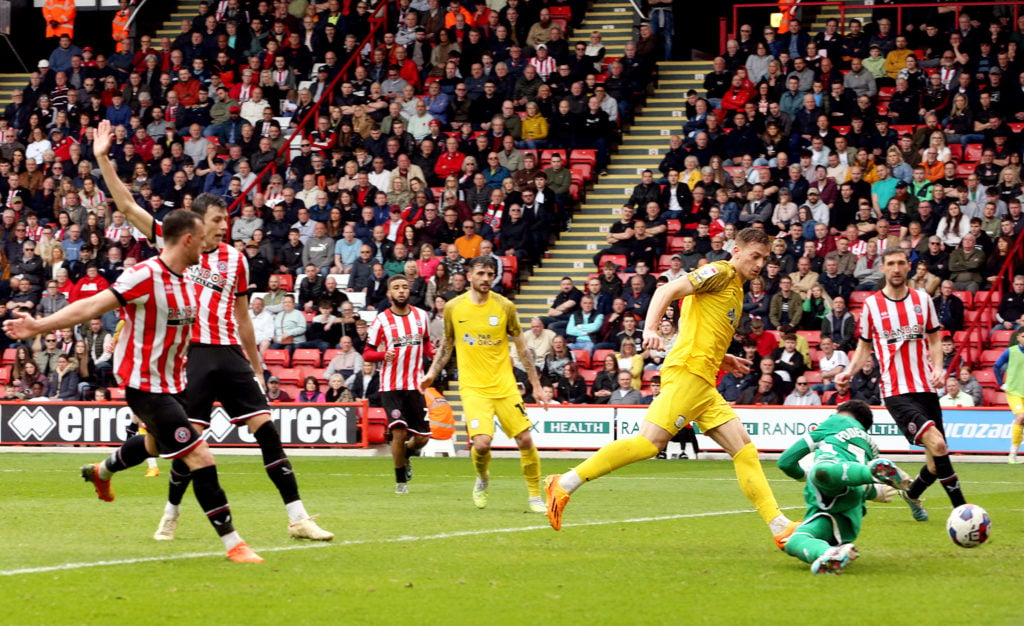 Preston looked like the ones already on the beach
Sheffield United clinched promotion on Wednesday after beating West Bromwich Albion, and many were hoping they may have been dealing with hangovers or would take their foot off the gas. It wasn't to be the case as The Blades were up for celebrating in style.
It took a while for Preston to get into the game, and Sheffield United always looked dangerous on the break. We had to go for it, a draw wouldn't have been enough, and it led to gaping holes in the backline.
We did well to get back into the game at 1-1, with some good work from Ryan Ledson, and Brad Potts before Liam Delap finally scored his first goal for the club. It was nice to see Delap finally break his duck, after his dramatic impact off the bench against Blackburn Rovers last week as well.
As we went to a back four in the second half, Potts and Alvaro Fernandez were still pushing on but it left Andrew Hughes and Patrick Bauer with too much work to do, and Sheffield United could easily punish them. Ryan Lowe wasn't happy with the way we capitulated after getting the equaliser though.
Lowe sends clear message
Ryan Lowe looked emotional at the end of the game. He took his time to appreciate the travelling support and looked devastated that the play-off push was over. He also seemed apologetic. Freddie Woodman also cut a desolate figure as he clapped the fans. He will have been disappointed in the defence on Saturday, but maybe there was also a thought that he may be moving on in the summer.
In his post-match press conference Lowe was clear that he doesn't want average players, that just fold when they come up against the likes of Sheffield United. The full transcript is on Lancs Live, and it was clear Lowe was angry with how the game and the season panned out.
"I have just said to the group in there that if they don't want to follow suit, then move on. I am not hanging around to take a bang average team through the division."
It seemed a bit harsh to put the blame on the players when Lowe himself has been at fault many times himself in what is his first full season as a manager at this level. We were beaten by the better team on Saturday, and yes we could have played a lot better but it looks as if Lowe has had enough with some players.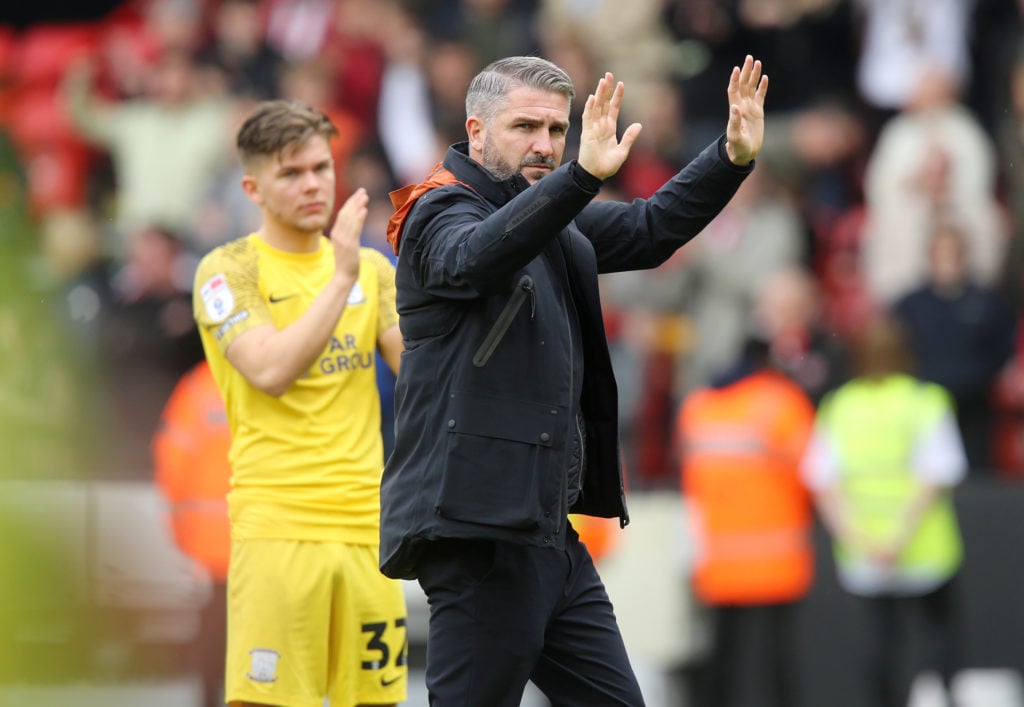 Who would Lowe be looking to move on?
"There are lads out of contract and under contract. You cannot just give someone a mentality – they have got to really want it. We can try and drum it into them, but it's personal pride isn't it? We have got to find that. Of course it can be done without big money."
It didn't really feel as if Preston had given up as such on Saturday but then it also didn't feel like every player was really busting a gut to try and get the win. There are plenty of players out of contract at the end of the season, and others who will be returning to their parent clubs after their loan spell finishes.
It will be a very different looking squad next season. Of the loan players, you could only see Tom Cannon potentially coming back, but that will be a similar situation to Cameron Archer where he will have a lot of other suitors as well. Or Everton could even play him if they drop to the Championship themselves.
The likes of Ben Woodburn and Robbie Brady haven't done enough to warrant new contracts. Josh Onomah's future remains unclear. You could see Patrick Bauer and Ryan Ledson moving on for regular first-team football, and then Daniel Johnson's contract is set to expire. Next week could be his last game for the club after eight-and-a-half years. DJ didn't play well at Bramall Lane, and he could be one Lowe is targeting with his comments.
One of the highest wage earners at the club, Lowe may sacrifice him in order to strengthen other areas of the squad. It would be sad to see him depart, but I would be surprised if he gets an extension despite his improved form in the last third of the season.
The only players Lowe has signed that are contracted for next season are the 'keepers Freddie Woodman and David Cornell. It suggests that there isn't a strategy in place, and everything is so short-term. I don't see that changing in the summer unfortunately. It will be a raft of loan signings again, and other's on one-year contracts, as we roll the dice once again.
Lewis Leigh makes league debut for club
With so many players out injured at the moment, youth players Jacob Slater and Lewis Leigh were named on the bench. Leigh seems to have been around for a few years now, having had a squad number for the last two season, but has been unfortunate with injuries himself.
He came off the bench twice in the cup this season, but the 19-year-old finally made his Championship bow on Saturday. It's a very competitive part of the squad in central midfield but there could be a few outgoings in the summer too. In the short time he was on the pitch, Leigh played a fantastic ball with the outside of his boot releasing Tom Cannon late on. Lowe has given chances to the youth where has been able to, and hopefully that will continue.
Related Topics
Have something to tell us about this article?
Let us know