Preston North End rewarded the travelling fans on Gentry Day this year, with a 3-1 win over the already relegated Barnsley side.
The game had the potential to be a dour end of season dead rubber, but both sides fought hard for the victory, and North End came through in the end despite going a goal down.
One for the fans
After having to watch the embarrassing display against Blackburn Rovers earlier in the week, the Preston fans picked themselves back up to make the trip over to Yorkshire for this season's Gentry Day. It's a game we all look forward to on the calendar as one to remember those associated with the club that we have lost in the past.
Despite the policing and stewarding delaying some entry into the stadium until after kick-off, the majority were present to see North End go behind thanks to more poor defending.

In the end though the fans had something to celebrate after taking charge of the game soon after Daniel Johnson's equaliser. With it being the last game of the season it was good to see Preston fans end up with smiles on their faces, and Ryan Lowe embracing the day by wearing a bowler at after the final whistle.
DJ steps up to the plate
I criticised Daniel Johnson after the Blackburn game, because he had gone missing in the middle of the park, and the game had passed him by. Unfortunately that happens a little too often, but when it doesn't, he can be such a good player.
Against Barnsley he paired up really well with Ali McCann down the left hand side of the pitch with the Jamaican taking up the wing-back role. DJ's first goal came from the left when he found some space to be played into and could take his time to bury the ball in the bottom corner.
His second goal was prime Daniel Johnson. A little more central this time, he took a touch, set himself, and unleashed a curling effort into the top corner this time. That's what he is capable of, and that's what we like to see. More of it please DJ, but it does help when you have a player like McCann playing with you. He is able to hassle the opposition, win the ball back and then create counter attacks that Johnson can take advantage of.
That's what Lowe wants from his wing-backs
Daniel Johnson's attacking display as a left wing-back showed us what Lowe will want long term from those two wide positions. DJ is unlikely to be played there long-term because we would need someone more capable in defensive situations as well. But he was direct and heavily involved in a lot of our attacking play. We need those positions to be pushed higher up the pitch and link up with the attackers a lot more. Ideally Lowe will want overall goal contributions to be in double figures for his wing-backs.
We will wait and see who he looks to bring in. Brad Potts has done an admirable job on the right, starting nearly every game under Lowe. I doubt he'll be first choice next season though but it will depend on who Lowe is able to sign and how much of the squad will be changed.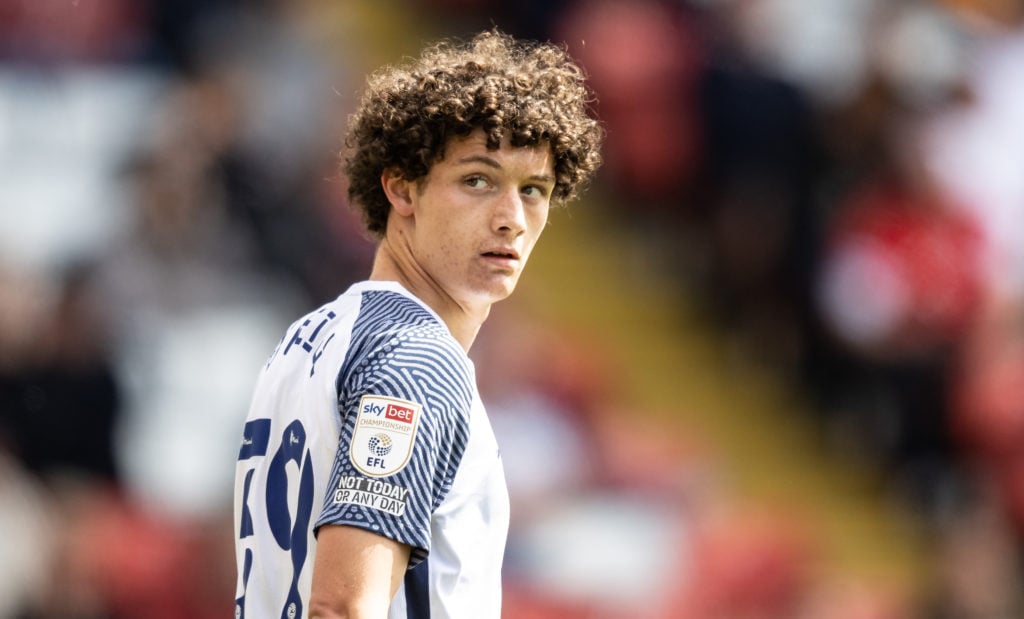 O'Neill shows a bit of class
Mikey O'Neill was given the last ten minutes of this game by Ryan Lowe to follow up his very brief professional debut, three weeks ago against Queens Park Rangers. He came on for Cameron Archer who had a quiet came, and went up top with Emil Riis. He was immediately involved, when released by Alan Browne, and had some space and time in the box, eventually shooting just wide. His head would have been full of thoughts of grabbing his first goal and he wasn't far off.
He continued to be involved, linking up well with the rest of the team. The best moment from him came with a lovely touch and turn which took him past a Barnsley defender before surging down the right. He cut it back to allow Sean Maguire the easiest of chances. Unfortunately the Irishman didn't put enough power behind the shot, and also directed it straight at Jack Walton. A very impressive cameo from Mikey O'Neill that will have impressed the manager and fans alike.

Perhaps even more game time will follow in the last game of the season against Middlesbrough.
Related Topics
Have something to tell us about this article?
Let us know