Preston's move for Robbie Brady is working out well so far, but there may be an over-reliance on the Irishman for creativity.
North End needed not one but two left wing backs this summer in order to suit Ryan Lowe's 3-5-2 system.
Lowe got the two players he wanted there, which is more than can be said for his hopes of signing a right wing back.
The first addition was Robbie Brady, before Manchester United talent Alvaro Fernandez arrived on a season-long loan deal.
We have seen encouraging signs from Fernandez, but he has a hard task breaking into the team ahead of Brady.
The Irishman was a gamble signing at the time, and we expressed some concerns after his arrival.
MORE PRESTON STORIES
Brady's quality is not in question; the 30-year-old is outstanding on the ball, his crossing is superb and his Premier League experience shines through.
The problem with Brady is that his injury history is a major problem and Preston will ultimately need to manage him carefully.
So far though, Brady has has been an ever-present in the lineup, starting all eight of North End's Championship fixtures to date.
The numbers look pretty good; Brady has racked up 17 key passes this season, with only eight players in the Championship notching more.
Yet whilst Brady offers a creative outlet, North End are maybe relying on him a little too much at this stage.
Firstly, Brady sends in cross after cross for Preston. So far, only one has resulted in a goal, with Brad Potts scoring an acrobatic goal against Luton Town in August.
We see Brady crossing from deep but Preston don't really have an aerial threat in the final third.
Emil Riis may stand at 6ft 3in tall but has remarkably never scored a header for North End.
Troy Parrott has been starting regularly but he isn't an aerial presence either, and whilst Ched Evans offers the most physical presence, he isn't particularly dominant in the air.
Brady's crosses would be ideal for a real target man, but Preston don't have one right now, so his deliveries fell like they're going to waste.
Whilst Fernandez can hit the byline, Brady tends to cross from deep, making North End a little predictable at times.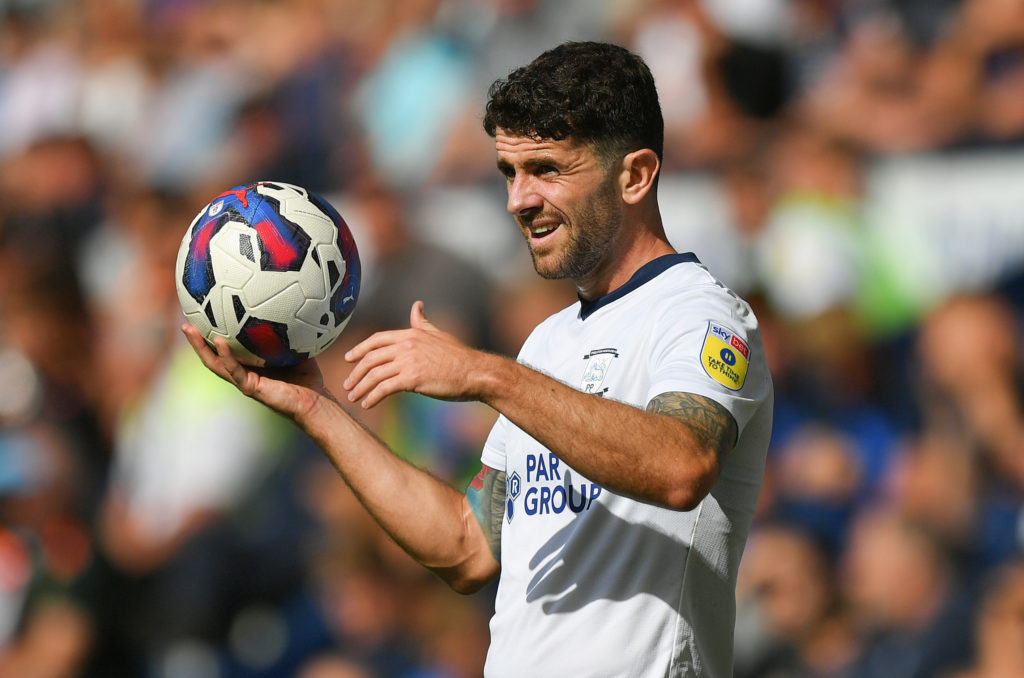 That's what we saw against Birmingham City on Saturday too, even more so when Brady was used as a right wing back.
Brady has been touted as a makeshift solution at right wing back but it meant him cutting back onto his left foot to deliver from deep, which was all too easy to defend.
Everything seems to go through Brady, and he certainly has the quality to create, but North End are lacking balance.
Brad Potts is a workhorse at right wing back but North End struggle to build attacks down that side, especially at home, with the impetus is on Preston to break down teams.
WhoScored note that only 30% of Preston's touches at home have come down the right side, with a staggering 44% down the left.
Potts has done a great job at right wing back but not signing a natural, expansive option down that flank this summer feels like a massive failure.
Brady is vital to North End but without attacking balance down the right or a striker who can get on the end of his crosses, Preston's goalscoring struggles may well continue.
Related Topics