Preston North End snapped up Liam Millar on deadline day and fans are excited to see the Basel loanee in action.
Millar was part of an attacking double-signing ahead of the deadline with Milutin Osmajic also arriving.
The hope is that these two international forwards can now bring a real spark to the PNE side moving forward.
Millar is only on loan for the season but Ryan Lowe did indicate that he could stick around for longer.
Canada haven't been in action during the international break, so Millar has been able to use this time in order to train with his new teammates.
We have used this break to speak to Swiss football expert Craig King, asking him all about Liam Millar and just what PNE have managed to bring in…
MORE PRESTON STORIES
Millar hit 10 goals in his first Basel season but just one last season; what contributed to that dip in goalscoring form?
It is fair to say that since relinquishing the title to Young Boys in 2018, Basel haven't enjoyed many good seasons domestically, so the 21/22 campaign was probably their best in terms of challenging for the title. They finished in 2nd ahead of YB and were in a title race with surprise contenders Zurich until after the winter break and then Zurich ran away with it in the end. But yes, in 21/22, Millar made an instant impact at FCB and developed into a really key player both domestically and in Europe too. He could be relied upon creatively and also to score goals.
Undoubtedly, his best return in an FCB shirt was under Patrick Rahmen in that first season but Rahmen was sacked in February 2022 and it started to go downhill from there form-wise under caretaker Guillermo Abascal. It was a lacklustre end to the season with only two wins from nine, but also only one defeat (to bitter rivals Zurich), and they limped into a second-place finish that had looked assured prior to that run. Millar also suffered a broken wrist in that defeat to Zurich and missed the final four games of the season.
A big part of the problem, in my opinion, is that FCB were never really stable after Rahmen left. The football wasn't always great but they scored a lot of goals and Millar had a lot of freedom and confidence. Alex Frei came in for the 22/23 season and FCB were really inconsistent, weren't playing good stuff and eventually he was sacked too before Heiko Vogel took over for the rest of the season in a caretaker role. I don't think the lack of stability helped and the poor domestic form made it difficult for anyone.
40 apps across the UECL, cup and Super League and just two assists to show for it tells its own story. I also believe Millar is a confidence player, he just went from strength to strength in that first season and you could tell there was a lot of frustration from himself last season when trying to impact a game and it just wasn't working for him. You don't lose what he brought to the table in that first season overnight so I've no doubt he can return to that level, but he definitely needs somewhere stable to showcase his talent and right now that isn't FCB, so I think the move is much-needed.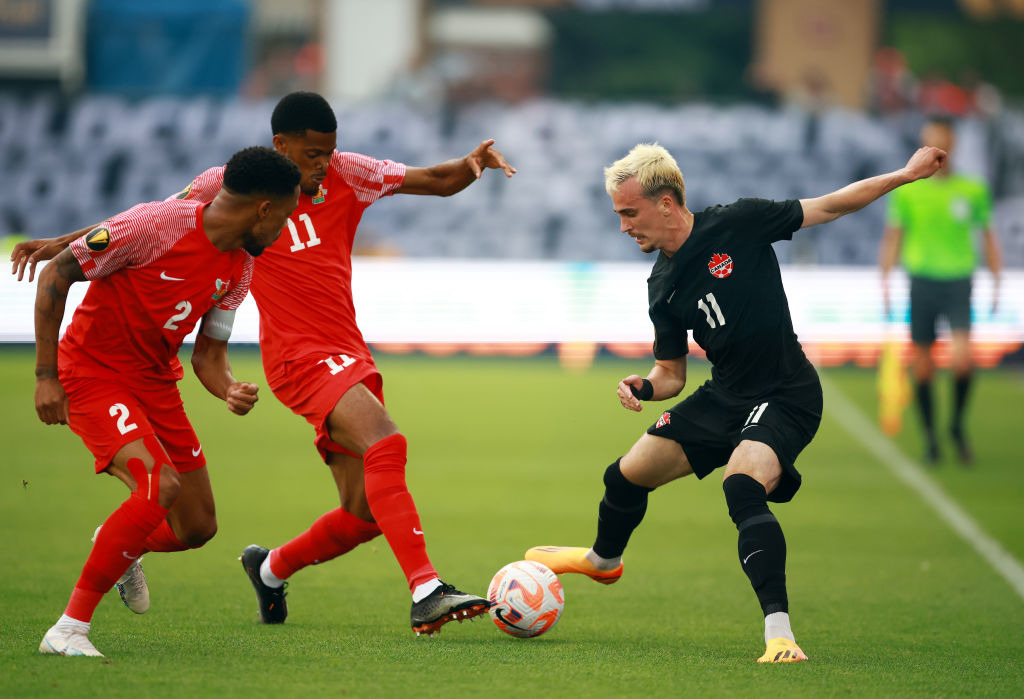 Transfermarkt notes that Millar played as a left winger and on the right side, even as a wing back at times, but what would you say was Millar's best role at Basel?
Yep, he was mostly deployed as a left winger at FCB and that yielded his best returns for goals and assists, he was always dangerous out there, looking to cut inside, cross or find the pass into the box. He was used a little further back in left-midfield quite often too but preferably you'd want him that bit further forward as he works better in that role.
North End have lacked a bit of pace and trickery in the final third, is Millar the kind of player who can make an impact in that regard?
Absolutely, he brings pace, good dribbling, decent crossing and a high workrate. He is a very determined player so he'll be always looking to impact in the final third both creatively and when he can get in amongst the goals too. 
We have already seen winger Christian Fassnacht make an impact in the Championship after leaving Young Boys for Norwich City, how do you think Millar compares to him based on their time in Switzerland?
It is an interesting question, I think they are pretty similar players, although I would say Fassnacht was the more complete player during their time in Switzerland. That is probably unfair on Millar as Fassnacht already had vast experience in the league and in European football before Millar even arrive, but I'd say Fassnacht was the more dangerous player and had more of an eye for goal. You can rely on Fassnacht to deliver a high number of both goals and assists per season.
Of course, it is also important to consider that Fassnacht played in an all-conquering, attacking YB team that scored lots of goals and won lots of games. Although even when the going got tough for YB in 21/22 and they finished third, he still contributed 11 goals and 4 assists, whereas in Basel's difficult season last year, Millar wasn't quite able to do the same.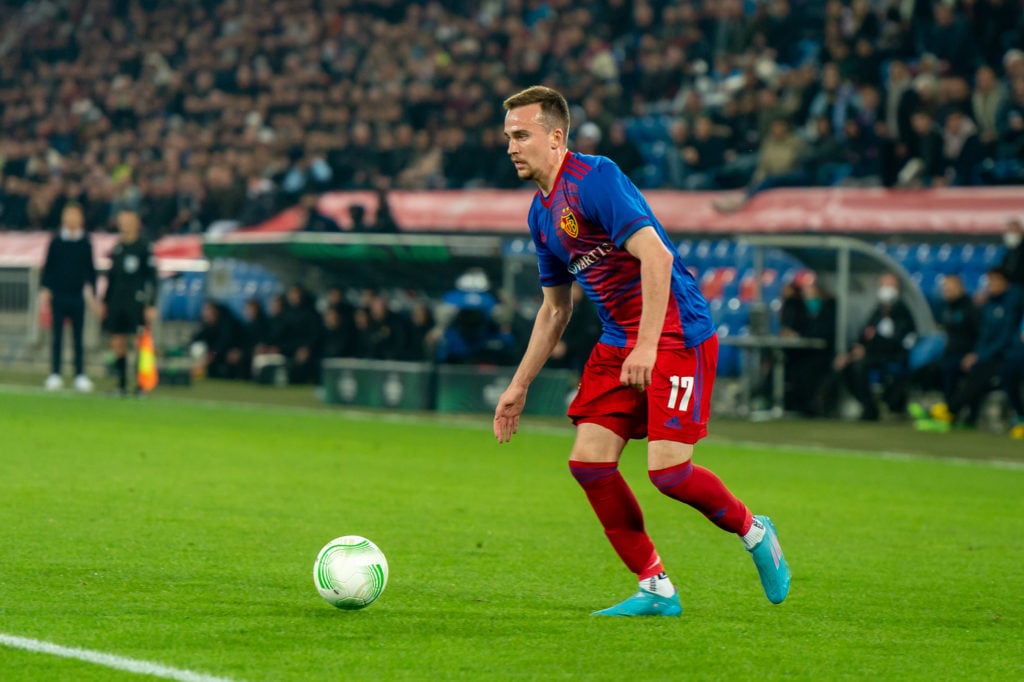 Basel also allowed Wouter Burger to leave for Stoke City in a pretty hefty £4.3m deal, do you think Millar will be just as big of a miss for Basel?
It is funny as, if you'd asked this question in 21/22, the answer would've been different as Millar started so strong and Burger took a while to get going. Now though, I think Burger would be and so far is proving to be a loss, although with FCB also losing their other midfielder in Andy Diouf, it is an area of the pitch that needs work. Sadly, Millar wasn't contributing enough last season. As I mentioned, I think the move is best for both parties as, in my opinion, Millar needed a bit of a reset somewhere else to refind his best form.
You mentioned on Twitter that Liam has always been helpful to you in terms of content, what can you tell us about Millar the person rather than just the player?
Admittedly, I never met Millar in person so I can't say a lot about his personal character, but he is a very determined individual on the pitch and clearly has a lot of passion for the game and the clubs he represents. On the social side of things, he was always happy to share any content, not always about himself, that I would post and always seemed appreciative of it too. I can say he definitely comes across as a great person.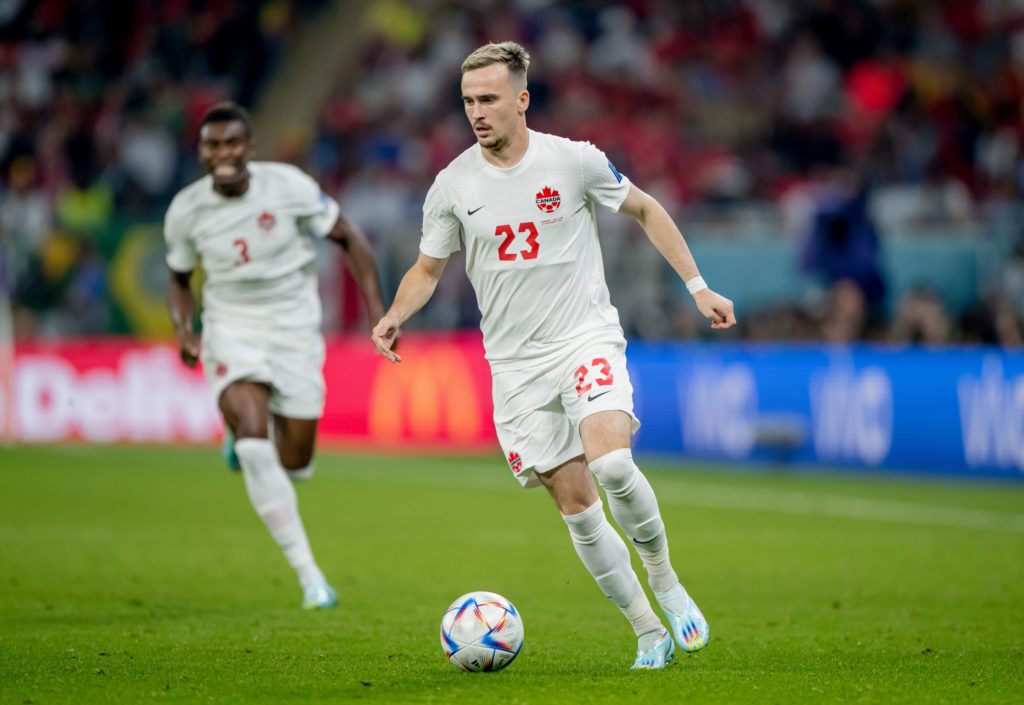 Millar's deal is a season-long loan with no confirmed option to buy. Is the expectation that Basel will want him back for next season, or do you think there is scope for a longer stint at PNE?
I think there is an opportunity for this to be the catalyst for a move permanently to PNE or elsewhere. FCB said the move was for "family reasons" and that could also suggest that he just wants to be closer to his family at this point of his career. His father lives in the UK and he also has a wife and two children so it is understandable. The financial situation at FCB is also tricky and I'm not sure what wage he is on, but they may just let him go if it is something the player wants.
A final one from us, are there any key moments that stand out in Millar's time at Basel or anything else PNE fans should know about him?
He scored some pretty good goals in that first season but one of my favourites was the 1-1 draw with Omonia Nicosia in the UECL Group Stages. FCB were losing and struggling to really make an impact in the match before Millar cut in from the right and curled the ball into the far corner. Omonia would've closed the gap to three points with victory and could've made things more nervy in the group so it was an important moment. He also scored twice in 'der Klassiker' against Zurich which is always welcome, he seemed to enjoy those games a lot.
A big thanks to Craig for speaking to us about Liam Millar, and you can follow his work on Twitter @FootballSwissEN.
Related Topics