After a 4-0 defeat, there's not going to be many players who come out of the game shining. The defence was poor and allowed four easy goals for Cardiff and it never looked like the game would turn in Preston's favour even with two penalties.
Only one player in green could come out of that game with his head held high, and that was Anthony Gordon.
The Everton loanee came off the bench and within four minutes won his side a penalty. Every time he was on the ball, he looked to make something happen, unlike the rest of the team. He's clearly a very talented player and looks a huge threat at this level. His pace and trickery caused the Cardiff defence problems. He looks to have earned himself a starting spot in midweek, but he must be wondering whether he made the right decision in coming to Preston North End.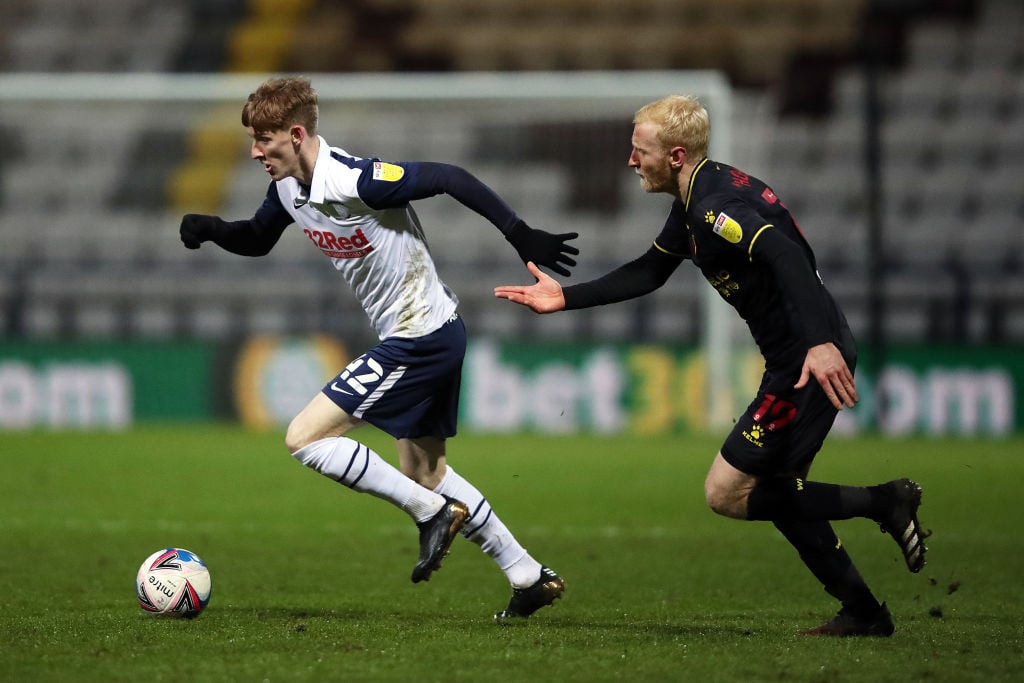 When he arrived he was very positive with the media, saying he wanted to help push North End into the play-offs. That dream is over, and if anything he will be involved in a battle down the other end of the table.
With his parent club playing in the Merseyside Derby just after the defeat in Wales, you can imagine his attention would have turned to that game – which he may well have been included in the squad for if he was still there.
MORE PRESTON STORIES
Carlo Ancelotti rates him highly, and rightly so, but he will probably be disappointed the way his loan move has started. He's playing in a poor side, and whilst games at that age are crucial regardless of the result, he would have hoped he would be playing in a better team pushing for a strong finish to the season.
It seemed that Gordon was getting frustrated at his teammates slightly at times. He was making positive runs forward and at one stage urged Ched Evans to spread out wide and get in some space but he failed to do so.
Gordon came on and wanted to change the game, but the other players on the pitch weren't on the same wavelength as him.
Related Topics