Constantine Hatzidakis is set to make his return to football in Preston North End's clash with Blackburn Rovers this weekend.
We would forgive anyone for maybe not being all too familiar with Hatzidakis.
The assistant referee did though hit the headlines earlier this month for an incident during Liverpool's 2-2 draw with Arsenal.
As the players were heading off for half-time at Anfield, Liverpool left back Andy Robertson approached Hatzidakis and appeared to nudge him.
Footage then showed Hatzidakis appearing to elbow Robertson in the face, sparking real controversy.
Hatzidakis was stood down for last weekend's games as the Football Association launched an investigation into the incident.
The 38-year-old then apologised to Robertson over a Zoom call and he has been reinstated ahead of this weekend's games.
PNE fans will now see Hatzidakis running the line on Saturday as his first game back will be North End's home clash with Blackburn Rovers.
There may well be more eyes on Hatzidakis than ever before and we can imagine that he will receive some shots from the crowd on Saturday.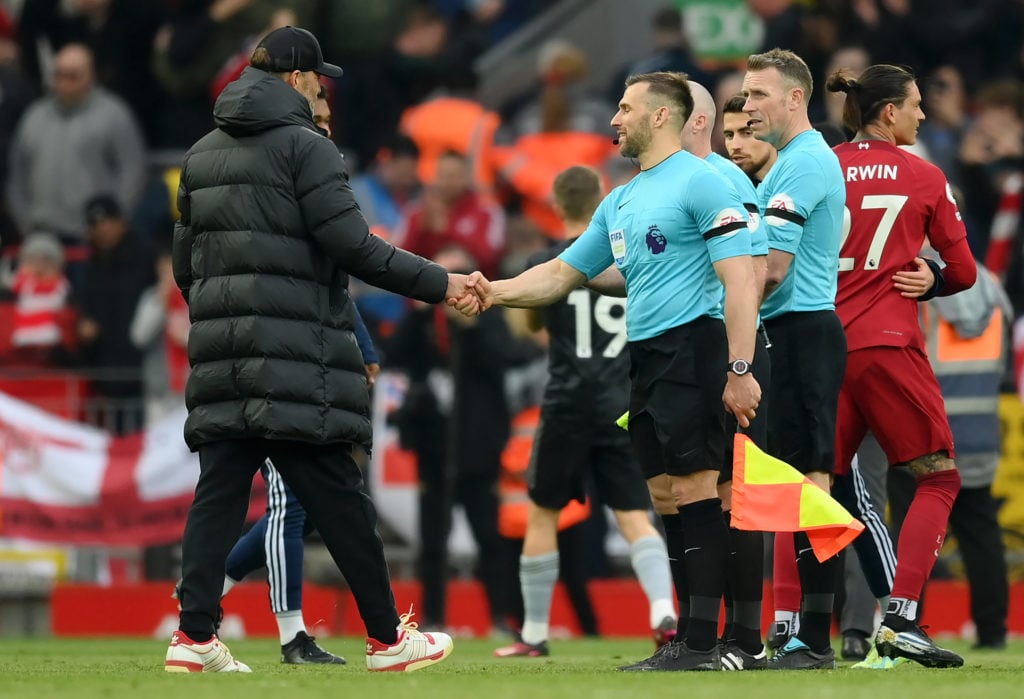 Hatzidakis has been an assistant referee in league football for over 10 years now but this may only be his third PNE game.
Football Lineups only note two other occasions in which Hatzidakis has been involved in a North End fixture; the 1-1 draw at Swindon Town in 2013 and the 1-0 win at Gillingham in 2014.
Hatzidakis has mostly been involved in Premier League games in recent years but he will now resume his duties in the Championship.
After a crazy couple of weeks, Hatzidakis would no doubt love a quieter weekend this time around – but in a Lancashire derby, we can't exactly promise that for him.
Have something to tell us about this article?
Let us know