Preston take on bitter rivals Blackpool on Saturday afternoon in a game that may mean just that little bit more to North End attacker Tom Barkhuizen.
The two Lancashire rivals face off this weekend for the first time since 2013. In league action, Preston and Blackpool haven't met since 2010.
This is a huge game for both sides, and Barkhuizen may be looking for some revenge – despite being born in Blackpool.
Barkhuizen was born at the other end of the M55 and came up through the Blackpool ranks from a young age.
More than 11 years on from his Blackpool first-team debut, Barkhuizen is better known for his time at Preston. So what on earth happened in between?
Barkhuizen did manage 27 appearances for Blackpool, scoring twice. It's often forgotten that Barkhuizen was on the bench for Blackpool when they last played Preston – a 1-0 win for North End at Deepdale.
MORE PRESTON STORIES
Come 2015, Barkhuizen left Blackpool. The Tangerines claim they offered Barkhuizen a new deal, but the winger was frustrated.
Barkhuizen admitted to The League Paper that he considered retiring at 21. He was sick of being played at right back and even centre back at Blackpool, and had stopped supporting Blackpool when he started his professional career.
Barkhuizen also indicated that he had stopped being a Blackpool fan after signing for Morecambe in 2015.
After showing promise at Morecambe, Preston swooped in to give him a big Championship move. Barkhuizen has now been at North End for almost five years, racking up almost 200 appearances for the club.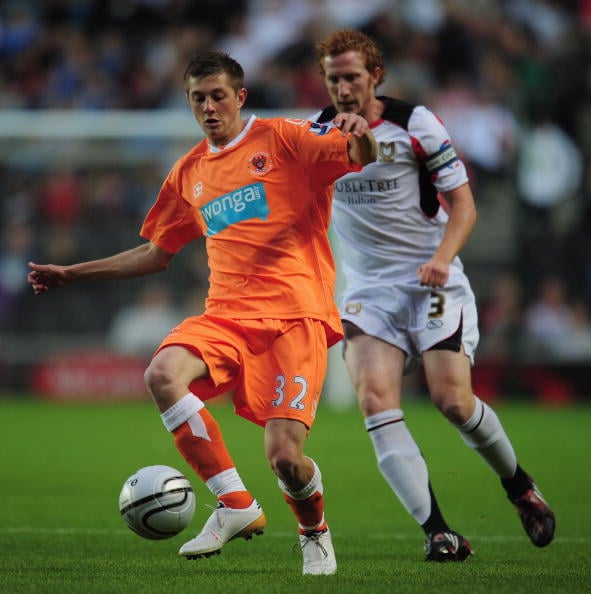 Over the years, fans have asked Barkhuizen to kiss the Preston badge, believing that to be the final step in his transformation from Blackpool fan to North End convert.
That hasn't happened yet. Barkhuizen admitted in 2019 that he may not be allowed to his mum's house again if he did that.
On Saturday, Barkhuizen makes his first trip to Bloomfield Road as a Preston player.
There is clearly some bad feeling from Barkhuizen over the way Blackpool handled his career, and he would surely love to score against them this weekend.
Whether he kisses the badge or not, Barkhuizen could write himself into Preston history this weekend.
Related Topics