Preston North End finally conceded a goal in their eighth game of the Championship.
It was Birmingham City and Maxime Colin who eventually found a way past Freddie Woodman.
Many felt that even though that was the 16th minute, it was already game over such is North End's inability to find the back of the net themselves. 
Just two goals in eight games for Ryan Lowe's side and it's depressing knowing this is the squad we are now stuck with.
From the pre-match warm up it was obvious that goals are lacking
Paul Gallagher put the two strikers – Emil Riis and Troy Parrott – and the five midfielders through their paces before the game; testing them in different attacking scenarios with no defence, just Dai Cornell in goal.
They tried scenarios from out wide, deep, one on ones and even then they struggled to score. I counted two goals in a five minute warm up. These guys are hugely lacking confidence and don't look like they know what to do when they do get in an attacking situation. Some want to walk it into the net because they are scared a shot won't pay off and the crowd will be on the back. Others think whipping it into the box will work. But how many of Robbie Brady's countless crosses this season have actually ended with a headed shot on target?
MORE PRESTON STORIES
It's a worry that Parrott was our only striking addition
Now obviously the whole team is struggling to score so the finger can't just be pointed at Parrott. But on Saturday early on he went through on goal but stuttered and held off his shot until it was blocked. Early in the second half he was played through in the box on the left and chose to look for a foul rather than stand his ground and shoot. Then towards there end of the game he picked up the ball centrally about 20 yards from goal and even with plenty of time his shot was way off target. 
The rest of Parrott's game is decent, but I'm not even sure his best position is as a striker. Parrott likes to take up wide positions to get the ball and is clearly massively lacking in confidence when it comes to his finishing.
He's started all eight league games for us and has yet to score. That will be playing on his mind more and more the longer it goes on.
The worry is that with us playing two up front there really is no one else we can turn to aside from him and Emil Riis. We are lacking quality in the attacking areas and the way we ended the game showed that. Ched Evans and Sean Maguire – goalless since November 2021 – aren't worth playing.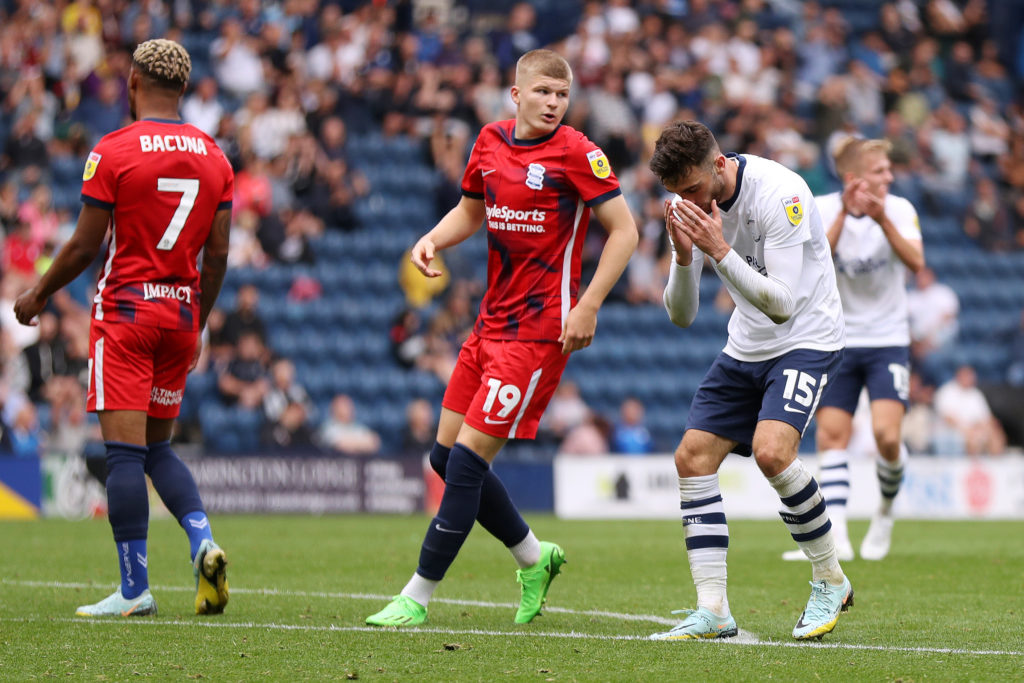 The substitutions confirmed our lack in depth
Chasing a game you want to be able to bring on some quality that can create some chances out of nowhere; an Aiden McGeady type player or a striker to stretch the opposition's defence.
Looking at our bench before the game, there wasn't anyone on there who you would be confident in coming on and changing the course of the game. The reception Alvaro Fernandez got showed that we were relying on him – a 19-year-old with 111 minutes of professional football under his belt. He came on down the left which saw Robbie Brady move to the right.
The problem with that is that Brady becomes all too predictable, cutting inside to cross the ball. Fernandez didn't have much luck as Birmingham had every man behind the ball by the time he came on. 
Ryan Lowe rolled the dice by bringing on Ched Evans for Alan Browne and going with three up front. Evans doesn't even seem to win headers these days, rather choosing to back into the defender so the ball bounces through somewhere. Let's be honest, he's unlikely to get us a goal.
Next it fell to Mikey O'Neill, an 18-year-old with even less minutes of football to his name than Fernandez. A striker who was allegedly wanted on loan by League Two side Grimsby Town on deadline day, but such is the lack of options in our squad we had to keep him. We can't expect too much from him either, even with his huge potential.
Is it time to change the formation?
The definition of insanity is trying the same thing again and again and expecting it to work. The 3-5-2 is clearly the preferred method of Ryan Lowe's and he's even tried it with one striker as well. Two goals in eight games is relegation form. We are fortunate the back line has been water tight but teams will now know if they can score the first goal they'll have a very good chance of winning the game. You can't just keep saying 'it wasn't for the lack of trying'. The quality just isn't there.
For someone who promised us attacking football it simply isn't happening. Brady's crosses don't work and there's no plan B. There has to be a change of some sort because we really don't look like scoring at all. The two goals we have got so far were at opposite ends of the spectrum; one was a worldie and the other was a scrappy goal. Where do the rest of them come from?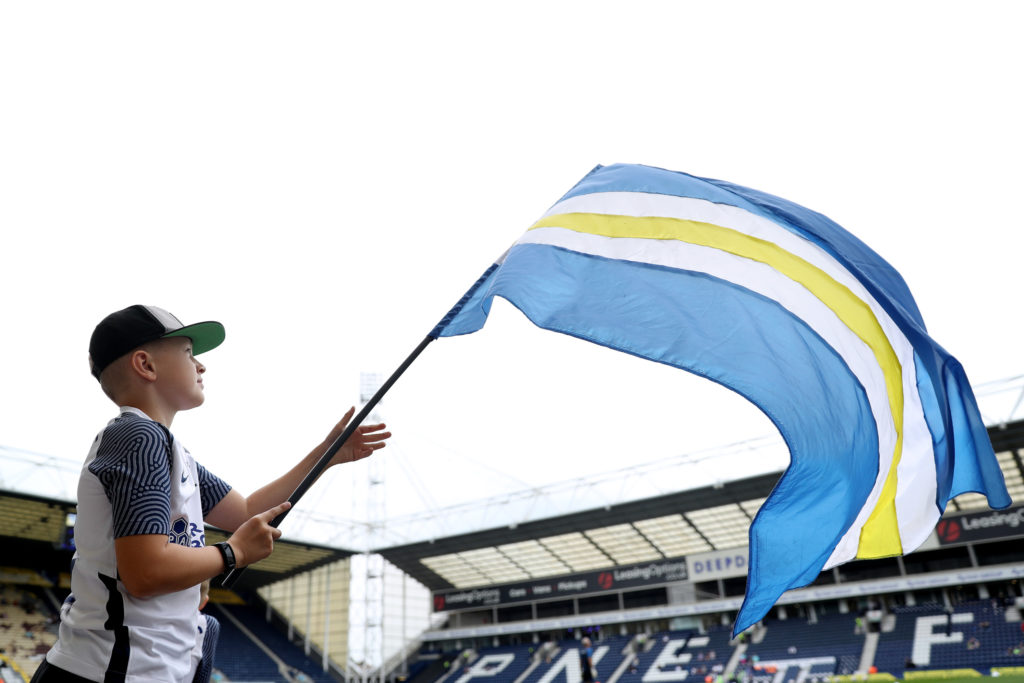 Some fans might not bother using their season tickets
As good as the season ticket offer was at the start of the season, fans have not been rewarded at all for their show of support. Although seeing crowds of 16,000 plus is encouraging to see, many are starting to think they could spend their Saturday afternoons better off elsewhere.
It's been painful to watch at times. No Preston goals in four games at Deepdale. The Birmingham goal on Saturday was almost a relief that we could remember what seeing a goal at Deepdale was like.
11 points from eight games is an average start. In truth we've only played one of the teams you would expect to challenge for promotion this year and that was Watford. You'd expect more than two points from home games against Hull City, Rotherham United and Birmingham City. Away games have been relatively kind to us so far as well but it's about to get a lot harder.
The next three home games come against Burnley, Sheffield United and West Bromwich Albion. With away games at Sunderland and Norwich City around the corner as well things are about to get a lot tougher for Lowe. He needs to find answers soon.
Related Topics