Preston North End boss Ryan Lowe has praised Brad Potts after his performance and goal against Swansea City on Tuesday night.
Potts lined up as PNE's right wing back against Swansea having been a right flat in a four-man defence against Middlesbrough just days earlier.
Potts ended up being the match-winner as he followed in to score the only goal of the game after Ched Evans' effort had been blocked.
North End looked dangerous in the first half and Potts was a driving force up the right flank.
The second half was more of a battle though as PNE had to dig in against the Swans.
Swansea had so much possession after the break but couldn't get the equaliser they wanted, meaning North End came away with a 1-0 win.
That's two home wins in a row following the 4-2 defeat at Blackpool and North End suddenly find themselves sitting seventh in the table.
This win was also the second time Potts has been the match-winner in a 1-0 PNE victory.
Admittedly, Potts may have enjoyed his acrobatic winner against Luton Town in August a touch more than this finish into an open goal.
They all count the same though and Potts appears to be back in as first-choice right wing back after Lowe brought Alan Browne in for a couple of games there.
Lowe hailed Potts after the final whistle, telling iFollow that he feels Potts has been 'different class' throughout his time in charge of PNE.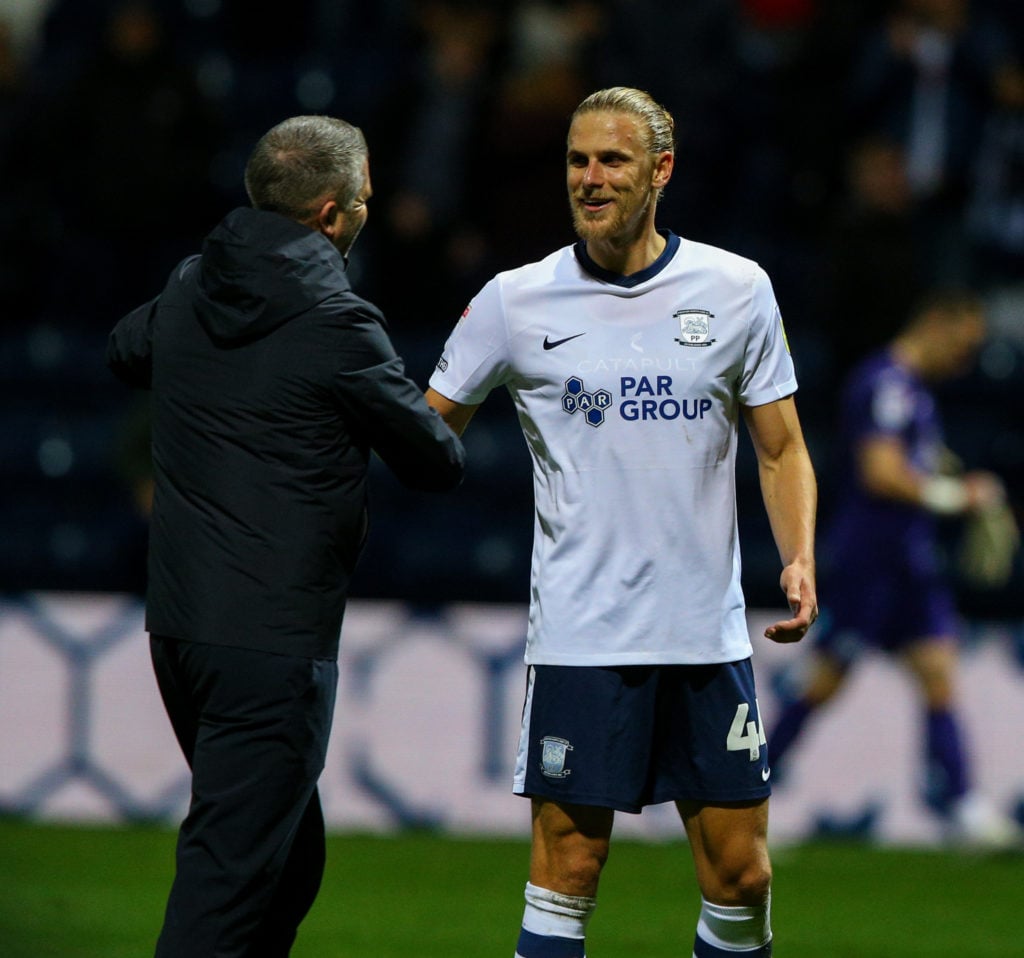 Formerly a midfielder or even a right-sided winger, Potts has been converted to wing back under Lowe and has fared well ever since.
Lowe added that Potts wasn't out of the team because of poor performances but just because he wanted to try other things.
Lowe admitted that Potts has been 'excellent' for North End and was worth of his winning goal against the Swans.
"Brad's got that hasn't he?" said Lowe. "He's been at his best ever since I came through the door, I must say that – he's been different class."
"He was left out of the team a couple of weeks ago but that's not because of any bad performances, it was because we had to change it up and have a look at one or two things and that's certainly what we did."
"He's been excellent ever since I came through the door, ever since he's been playing for me, he gives it his all. He was well worthy of the goal," he added.
Have something to tell us about this article?
Let us know