The home fans were treated to another drab match at Deepdale which saw Stoke City claim a straight forward 2-0 win. Goals from Will Smallbone and Tyrese Campbell in the second half led to Preston North End pretty much giving up with over 20 minutes left on the clock.
The impressive wins over West Bromwich Albion and Norwich City have been undone with two poor defeats after. Ryan Lowe now faces two very important games in the next week which could shape the whole season in more ways than one.
A welcome return for Alex Neil
Alex Neil visited Deepdale for the first time since his departure as manager just over 18 months ago. His last season with the club was behind closed doors and his departure was a strange one at the time. Things had naturally reached a natural conclusion but neither the fans or Neil had a proper chance to thank each other.
The Scotsman did a good job as our manager and gave us many memorable times. He really brought players like Ben Pearson, Ben Davies and Alan Browne to the limelight.
He notched up another promotion with Sunderland last season and has had a steady start with Stoke. Neil walked out before both teams which allowed the fans to give him a round of applause and also for him to thank them and shake a few hands down the Pavilion side.
His team were well organised and stifled Preston who couldn't even manage a shot on target. A typical Alex Neil away performance.
MORE PRESTON STORIES
2 goals and 1 win in 8 home games. The fans are bored
It's not good enough. It doesn't win matches. It's a real problem but it shows no signs of getting better. The three goals against Norwich the other week look like an anomaly.
Aside from that game and a couple at the start of the season we just don't create any chances. The midfield have been a waste of time this season.
Ben Whiteman and Ali McCann have sat too deep to get involved in the attacking areas. Whoever we have played as a number 10 hasn't contributed enough.
As for the wing backs they are not attacking enough and there is no pace in the team. It leads to hopeful, floaty crosses into the box and they get us nowhere.
There's been big attendances this season helped by the 12,000 season tickets sold. But you look around and kids are bored and people are leaving early. With attendances high there has to be more exciting football on offer because come next season there will be nowhere near that amount of fans the way things are going. Why would you want to pay to see that 'brand' of football?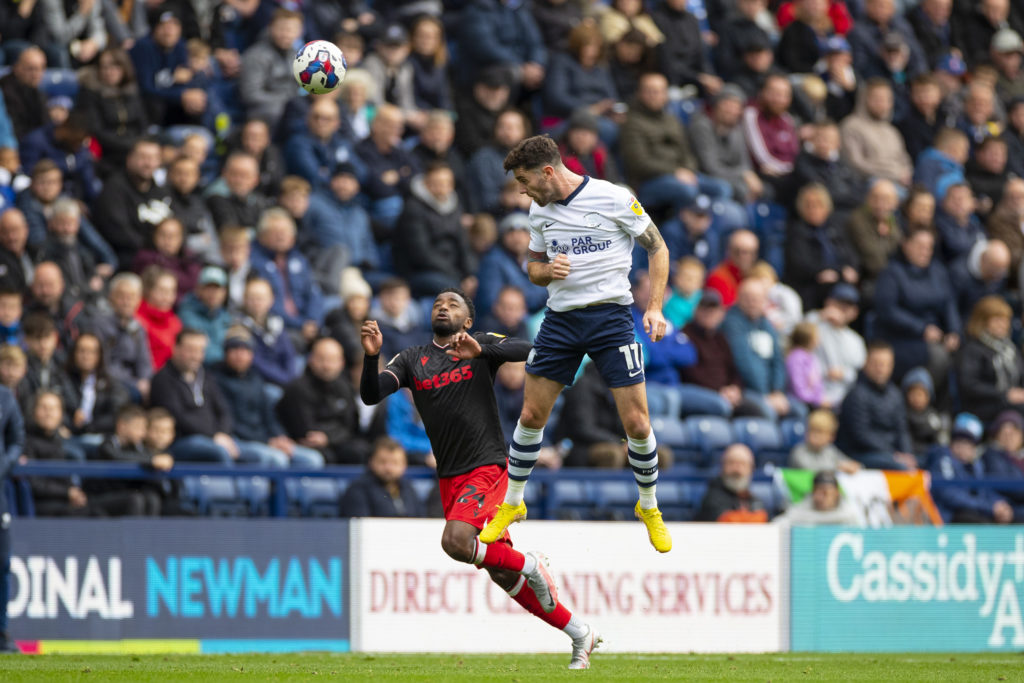 Only 4 teams with less wins
It's a very tight league as always. A win on Saturday would have seen us in 6th place. Instead we are in 13th. We are struggling to get a decent run of form together. But how can you when you struggle to score at all?
The watertight defence praised rightly for their start to the season have now conceded six in the last three. We can't afford to concede any goals because only twice this season have we got something out of a game when Freddie Woodman has been beaten.
We're a third of the way through the season and we've only won four games with just one of those at Deepdale. Only four teams have won less, but one of those; Coventry City, have played four less game than Preston at this stage.
A crucial week for Lowe
Ryan Lowe promised an attacking brand of football. It's anything but that and there doesn't seem to be a Plan B either. It's boring, it's slow and it's not working.
Next week we face a struggling Huddersfield Town before the derby against Blackpool. Poor results in those games and it would be tough for him to recover.
Lowe has talked the talk but failed to walk the walk so far. It's a team that is lacking so many things and it doesn't look like changing any time soon. A defeat to Blackpool and then Blackburn Rovers secured Frankie McAvoy's fate last season.
Lowe's side is no better than McAvoy's. It's turgid, uneventful, hopeful football. A lot of fans are already very frustrated with what they are seeing. We need to get a result in midweek and we simply cannot afford to lose to Blackpool. Lowe will definitely feel the wrath of the fans if we do and it would take an awful lot to get them back on side.
Great to see a professional debut for one of our own
There's not much in a Preston North End lineup to excite you these days but it was nice to see Finlay Cross-Adair named on the bench. The injury to Troy Parrott has left us even shorter up front. Mike O'Neill was absent too so the 17-year-old Cross-Adair was next in line.
Lowe has spoken about being impressed with a number of the younger players in the ranks, but in particular one. Finlay is a local lad and he can't be any worse than some of the offerings we have seen this season. Ched Evans again looked way out of his depth so more opportunities should be given to Cross-Adair and O'Neill.
There wasn't enough time for the striker to get involved in the game when he came on as the team had given up as soon as Stoke scored the second. Still a great moment for him personally and hopefully he can get a few more games in the near future
Related Topics