Barcelona midfielder Frenkie de Jong has embraced his 'beautiful' battle with Preston North End captain Alan Browne.
We're into the final days of the international break; thank God for that.
Our attention will soon turn to PNE's game against Plymouth Argyle, with few North End players currently in action for their countries.
Captain Alan Browne has been in action though, featuring for Ireland against France and the Netherlands in recent days.
After lining up as a right wing back against Kylian Mbappe, Browne was back in a more familiar midfield role against the Netherlands.
That meant going up against Barcelona star Frankie de Jong just days after facing Mbappe.
MORE PRESTON STORIES
Few Championship players will have been through such incredible tests in this international break, with Browne going up against two of the world's best.
Frenkie de Jong reacts to Alan Browne battle
De Jong has been one of the finest midfielders in Europe over the last five years.
The Dutchman emerged with Ajax before making a huge £65million move to Barcelona back in 2019.
Now 26, De Jong has racked up nearly 200 Barcelona appearances and more than 50 caps for the Netherlands.
Ireland clearly knew how vital De Jong was to the Netherlands side and basically put Browne on him throughout.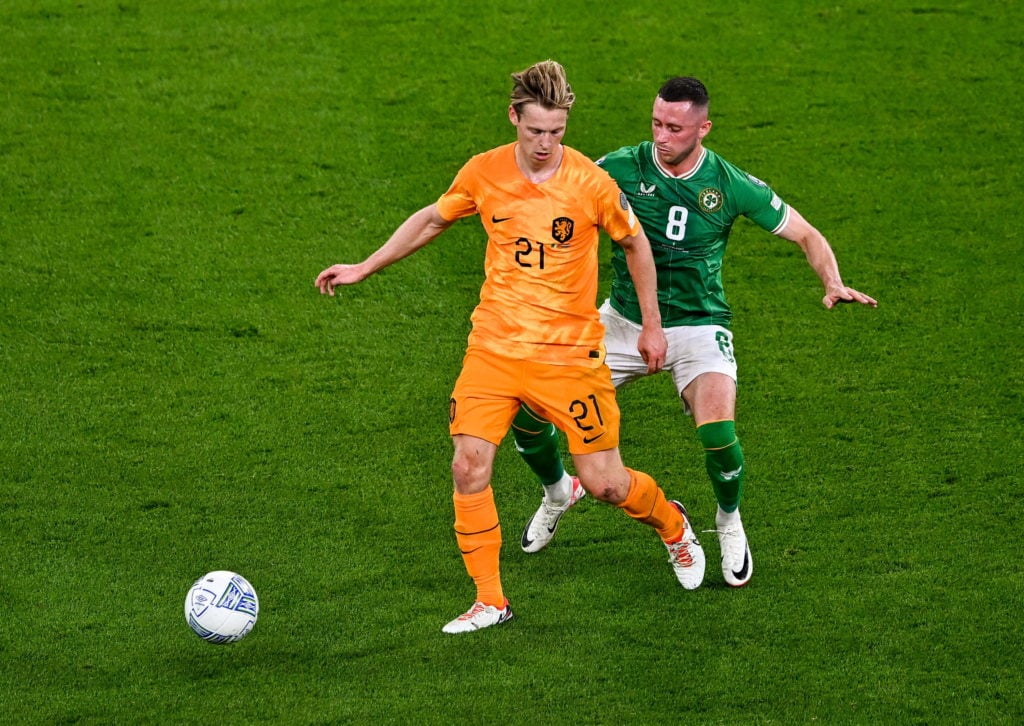 Browne followed De Jong everywhere, to the point where we were spoilt for choice in terms of images for this article; almost all photos of De Jong from that game feature Browne in close proximity!
De Jong was asked about Browne harassing him throughout the Netherlands' 2-1 win over Ireland and seemingly enjoyed the battle.
Speaking to NOS and as translated by The European Lad on Twitter, De Jong embraced his battle with Browne as a 'beautiful' duel.
De Jong laughed off a question about becoming friends with Browne having been so close to him throughout Sunday's game but added that he has doesn't have anything against the PNE ace.
"Haha! Nah it's fine! I don't have anything against him. I need to add that Irish people, Scottish people, English people, they play rough, but they play fair, these are beautiful duels!" said De Jong.
Related Topics