Preston face a huge game on Saturday afternoon, travelling to Ewood Park to take on Blackburn Rovers. Having drawn 1-1 with Bristol City on Saturday, Alex Neil will certainly be looking for a return to winning ways.
North End's play-off hopes have dwindled slightly after that draw at Deepdale, and heading into a local derby without key midfielder Ben Pearson isn't exactly ideal.
Yet having won four away games in a row, North End travel with confidence – and maybe with a returning star…
Earlier today, North End winger Callum Robinson took to Instagram to admit he's hoping for a positive week. He even added that he 'can't wait', and these may well be hints at a return against Blackburn.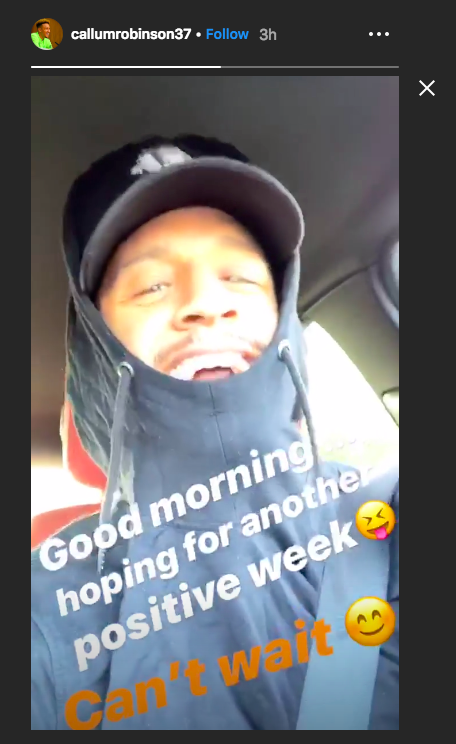 Robinson suffered a hamstring injury against Blackburn in November, ruling him out for around three months. In February, Neil admitted that Robinson would return in 'mid-March', and was already running in training.
MORE PRESTON STORIES
Saturday will be the 9th of March, so not quite mid-March but certainly near enough. The dates, along with today's Instagram hint, point in the right direction for Robinson to make a return to the bench against Blackburn.
Robinson's return would be huge; he was unbelievably productive in the first half of the season, hitting nine goals and two assists in 18 games. He'd racked up four goals and one assist in his final six games before suffering that major injury.
North End lacked a bit of guile to unlock Bristol City on Saturday, and the return of Robinson certainly helps Neil's cause in that respect.
The post may simply be a generic, feel-good message to start the week as he continues his rehabilitation. Yet with a return date nearing and a huge game coming up, it's reasonable to think that Robinson may make an appearance against Blackburn.
UPDATE: Since publishing this, Robinson has admitted on Twitter that he was back in full training today. Robinson claims he's 'feeling great', and again noted he's 'hoping for a positive week'…
Related Topics