Sometimes, the transfers that didn't happen are more interesting than the ones that did happen.
There have been so many stories like this at Preston; North End famously missed out on Kevin Keegan back in the day, and you can add plenty more names to such a list.
I've been reading Keith Harrison's excellent 'North End Soul' books of late, and one story from Ricardo Fuller really caught my eye.
We all know how good Fuller was North End; 31 goals in 63 games barely tell the full story of just how electric Fuller was in a Preston shirt, terrorising defenders throughout.
His pace and dribbling ability were captivating. He scored one of the best solo goals I've seen with an outstanding strike against Leicester City, and who can forget his hat-trick against Burnley at Deepdale.
MORE PRESTON STORIES
In the end, Preston were left out of pocket as Portsmouth only paid £1million to sign Fuller in 2004, a price which was nowhere near his true worth, but a medical issue meant the fee was reduced.
It could have all been so different for Fuller though, as he told North End Souls (p32) that he actually held talks over a move to join Liverpool – yes, Liverpool – back in 2002, mere months after joining Preston as a January 2003 deal was in the pipeline.
Fuller claims he spoke to boss Gerard Houllier about the deal, and it was all set to go through before an injury scuppered his big moment.
"Liverpool were interested and I met Gerard Houllier for talks over a transfer to Anfield," said Fuller. "They wanted me in a £6million deal in January when the window opened in about five weeks time. It would have been wrench as I had really settled in Preston and was loving the place, but it was a chance to go to Liverpool, one of the biggest teams in the world. Everything was set up to go through – but things can change very quickly, as I soon found out."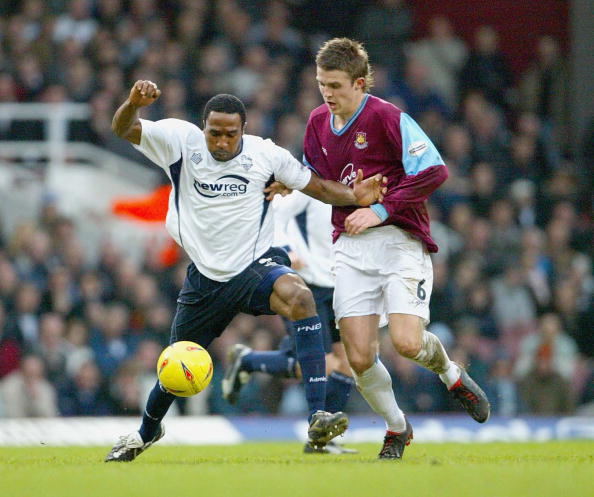 Fuller picked up a season-ending knee injury against Coventry City just weeks before his Anfield move was scheduled, and the Jamaican had his big deal cruelly taken from him.
Liverpool had the likes of Emile Heskey, El Hadji Diouf, Michael Owen, Milan Baros and even future Preston striker Neil Mellor on the books at this time, but Houllier seemingly thought Fuller could make the step up.
That goes to show just how good Fuller was at Preston, and how the £1million received was a paltry sum. Fuller maybe didn't shine at Portsmouth, but did become a Premier League regular with Stoke City, bagging 18 goals in 110 top-flight outings for the Potters.
We've recently seen Ben Davies make the move from Preston to Liverpool, and it seems that Fuller could have done the same almost 20 years ago if it hadn't been for a terrible knee injury.
You can purchase North End Souls and North End Souls 2 here, must-reads for any Preston fan.
Related Topics