Matthew Olusunde didn't enjoy the best of seasons at Preston North end last time round after arriving from Rotherham United.
Brought in to bring in some competition to the right-wing back role, the American spent more time on the injury table than on the football pitch.
In the end the 24-year-old only made two appearances in the Championship. He started the derby game away to Blackburn Rovers which was played in horrendous torrential rain, and proved to be Frankie McAvoy's last game.
Olosunde's other appearance came under Ryan Lowe off the bench in an away defeat to Swansea City. He obviously didn't impress the current manager then as he didn't feature again.
It was Brad Potts who went on to nail down that right-wing back spot and will head into the season as favourite to do so again providing there aren't anymore signings – especially after Olusunde was named on the transfer list along with Josh Harrop and Tom Bayliss at the end of the season, with the latter having already left the club.
Whilst the team are enjoying a pre-season break in Spain at the moment, some words from Lowe will give Olusunde hope that his Preston career isn't quite finished yet.
MORE PRESTON STORIES
Olosunde has been part of the squad training over there and has clearly impressed the club with his attitude since returning to training.
Speaking to the Lancashire Evening Post, Preston manager Lowe said; "I must say with Mo, his attitude and application in training has been first class. He's worked hard. Unless there is something that suits him and suits us, he'll stay where he is."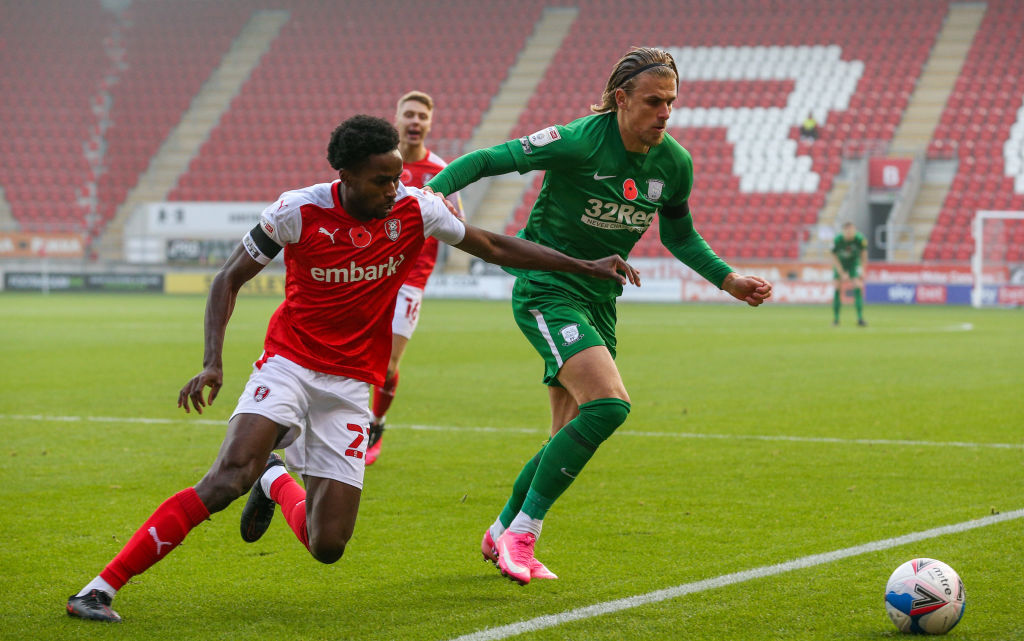 "Just because he's been made available doesn't mean he's getting kicked out of the door – no way."
Olusunde arrived after a solid season in the Championship with Rotherham United and he has yet to get a real chance at North End.
When you are transfer listed it would be very easy to be frustrated and give up with your current club and concentrate elsewhere.
But Olusunde doesn't seem to be done with Preston yet, and could well get another chance in the upcoming season. Lowe suggested he could provide some other options with his flexibility as well.
"I'm not making any secret about it. We've praised Matt, we've brought him in, spoken to him, showed him some things on the training pitch and we're coaching him into what we want."
"He's played in a couple of different positions, right wing back, right side centre back and he could also be a midfielder as well," he added.
Related Topics