Preston North End goalkeeper Freddie Woodman has played down rumours linking him with a summer move to Rangers.
PNE fans were left panicking a little when rumours emerged linking Woodman with a summer departure.
The Scottish Sun reported in March that Rangers were eyeing up a move to buy Woodman at the end of the season.
It was suggested that Rangers had been scouting Woodman ahead of offering £3.5million.
Rangers stopper Allan McGregor is now into his 40's and his days as Ibrox number one appear to be coming to an end.
That means Michael Beale and co are desperate to add a new goalkeeper this summer and Woodman is allegedly on the radar.
MORE PRESTON STORIES
Woodman only joined PNE from Newcastle United last summer and will be a frontrunner for the Player of the Year award for this season.
Losing Woodman would be a huge blow for North End and Ryan Lowe will be desperate to see him stay put.
PNE supporters have been somewhat eased this week as Woodman has now played down rumours of a move to Rangers.
Speaking to former Blackpool goalkeeper Mark Howard on the Yours Mine Away Podcast, Woodman admitted that he wasn't even aware of the rumours.
Lowe actually mentioned the speculation to Woodman, who isn't really paying any attention.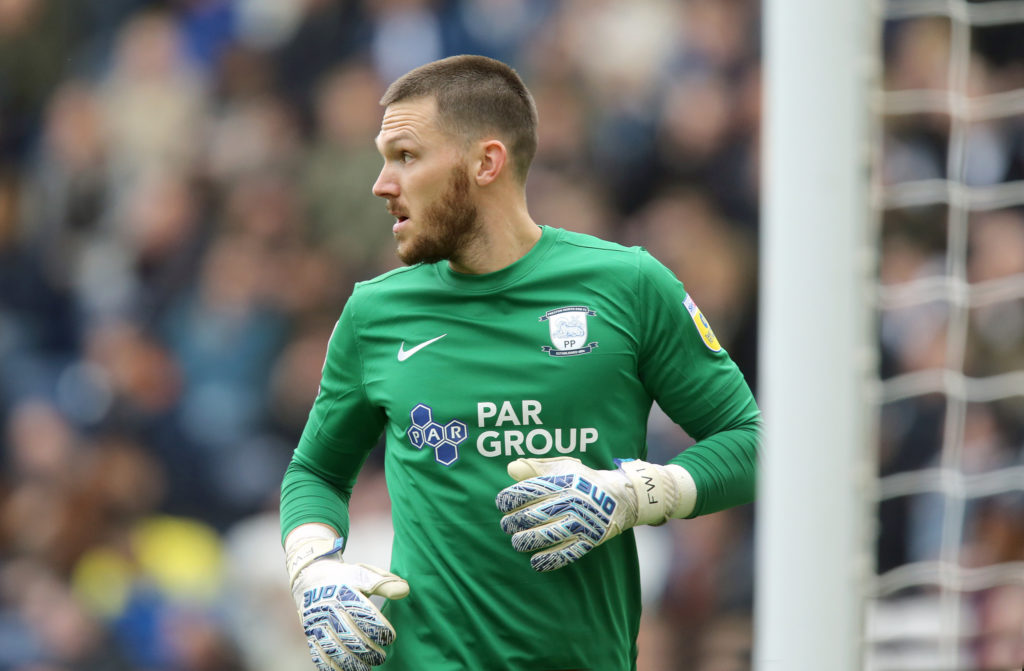 Woodman noted that he is 'scarred' from thinking a 2021 move to Bournemouth was done and dusted before Newcastle pulled the plug.
That means Woodman just doesn't take much notice of rumours or moves that could happen, preferring to just stay focused on his game.
Woodman also admitted that he is really happy at PNE and feels settled having broken the run of loan moves in recent years, which will hopefully mean Rangers go and look elsewhere.
"I only got told it the other day loosely by the manager, he said something about Rangers or something like that. I didn't have a clue. I try not to get involved in it," said Woodman.
"You know what it is like, there are so many things that have to fall in line for that to actually happen. I got scarred from the Bournemouth one. I was dead set, I was going to Bournemouth. Now I just try and focus on the here and now as if you take care of your business now, then that stuff will all come.
"I'm happy at the minute, I'm happy playing, I'm settled, it's the first time I'm not on loan somewhere, the Mrs is happy, I'm happy off the pitch and happy on it. At the moment, I am pretty cool where I am," he added.
Related Topics