Stoke City boss Alex Neil has backed Liam Delap to become a 'really good player' after joining Preston North End on Thursday morning.
Delap joined Stoke on loan from Manchester City over the summer in what looked to be a major coup.
The 19-year-old striker has been backed for a huge future having emerged as a top talent at Manchester City.
Delap didn't quite live up to that billing with Stoke though, managing just three goals in 22 Championship outings.
Manchester City have now decided to recall Delap from his spell and Stoke and immediately send him to PNE for the rest of the season.
If Delap can get on track in front of goal, PNE have pulled off quite the loan signing here.
MORE PRESTON STORIES
Stoke boss Alex Neil – formerly of North End – has been in charge of Delap and his development this season.
Neil has now commented on Delap's exit – just days after father Rory Delap left his role on the Stoke coaching staff.
Neil has told the Stoke Sentinel that he thinks Delap has had 'a lot of minutes' for Stoke even if there may be a feeling that needed to move on.
The Scot predicts that Delap will go on to become a 'really good player' in the future and the pair exchanged texts yesterday.
Neil thinks Delap will do well down the line, which may well come with PNE.
North End have though played Stoke twice this season, so Delap won't be featuring against the Potters in a PNE shirt.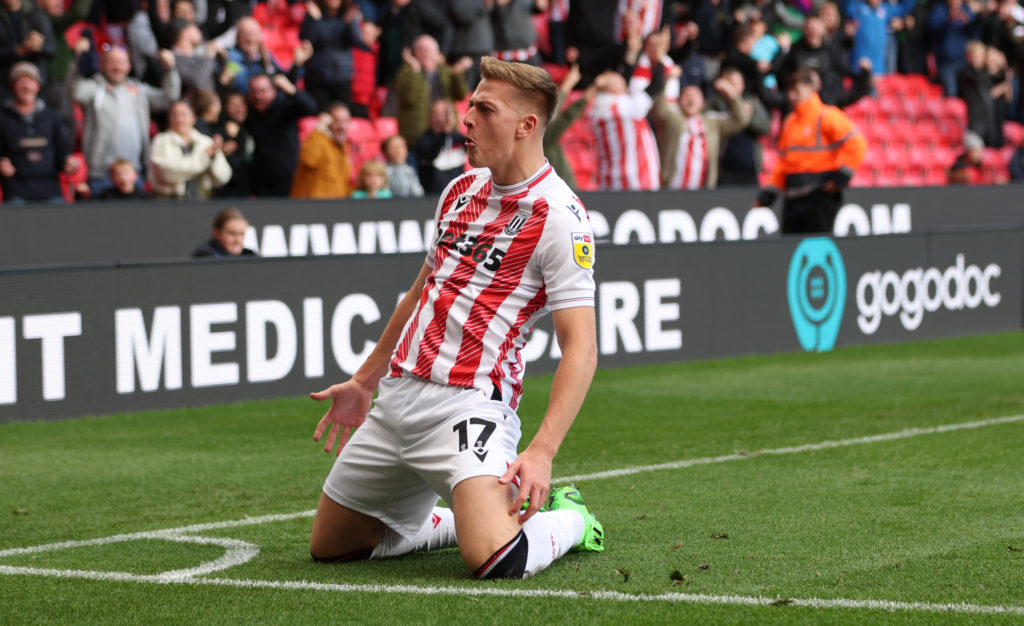 "I think if you look at Liam getting called back, what had happened is that there are two completely independent decisions that have been made. What we want to do is try to develop the club on and off the pitch. What happens is that sometimes there are some really difficult decisions to be made and as a consequence of one decision, another decision follows if you like," said Neil.
"It's like bringing in a player. For example's sake, let's say a striker. It naturally impacts the strikers who are in the building and one might think they're not going to get as much game time as they'd like and take it upon themselves to think they need to go to pastures new to get game time."
"There are always a knock-on effect to every decision that you make. Liam is a young lad, he's 19, he's played 23 times for us. We've only had 26 games. He's had a lot of minutes and I'm pretty sure that he'll go on and he'll become a really good player. It's his first loan. We wish him well. We exchanged texts yesterday. I'm sure he'll do well wherever he goes," he added.
Delap was heavily linked with PNE in 2021, just months after Neil left the club.
Ryan Lowe then chased Delap over the summer, meaning this deal has been a long time in the making for North End – and they will hope that the move pays dividends quickly.
Related Topics