Preston boss Ryan Lowe has hailed Brad Potts – but is still calling for more after his stunning goal against Luton Town.
North End headed to Kenilworth Road on Saturday and were hoping for revenge after a dismal 4-0 defeat there in March.
Lowe's men certainly obliged with Potts scoring the only goal in a superb 1-0 win.
That's three clean sheets to start the season for Preston, but all the focus has deservedly been on the stunning Potts goal.
Preston boss Ryan Lowe has hailed Brad Potts
Robbie Brady picked the ball up on the left and swung in a deep cross to the back post, where Potts was attacking.
Potts flew through the air to pull off an acrobatic volley, smashing the ball into the back of the net.
MORE PRESTON STORIES
It was a goal you may expect to see from Marco van Basten or Robin van Persie, but this was Potts – and he has been receiving huge plaudits after that goal.
North End boss Lowe has told iFollow that the Preston coaching staff – Lowe, Mike Marsh and Paul Gallagher – have been harping on at Potts to get forward more and get involved going forward.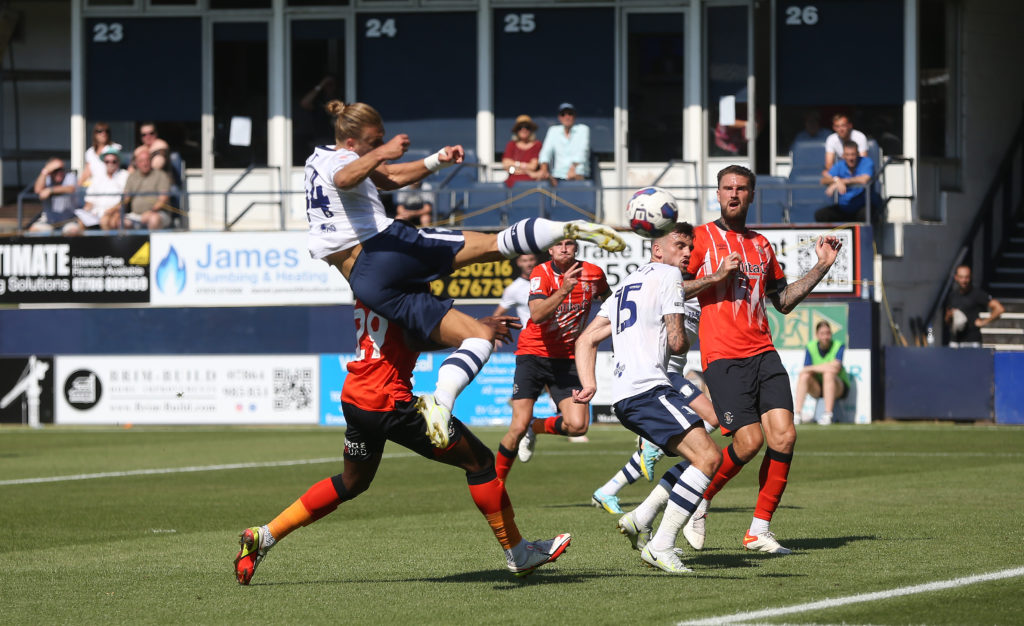 Lowe noted that Potts is 'unplayable' when he is at his best, believing he has great energy and desire to get forward.
"Fair play to Pottsy, we've been harping on about him, Gally, Marshy and myself, to get higher, step in and join in when he can," said Lowe. "When he's like that and he's on it, he's unplayable isn't he? His energy and his desire to get places is different class," he added.
Potts is certainly showing the fight needed for his place in the team given that Preston have been chasing a right wing back all summer.
The final weeks of the transfer window are upon us and Preston remain in the hunt for a player in that position.
Potts will hold that position until then, and Saturday's goal shows that he will be looking to keep that spot for a while yet even if a new signing does arrive soon.
Related Topics