After scoring against Preston North End on Tuesday night, Billy Sharp has moved alongside a former Lilywhite as the players with the most goals in the history of the Championship. His penalty was his 121st goal in the league.

David Nugent enjoyed a prolific first spell with Preston North End between 2005 and 2007. He arrived as a fresh faced 19-year-old from Bury in what was the first season that the second tier of English football had been called the Championship.
Over the next two and a half years he would notch 33 goals in the league as well as one for England before he secured a move to the Premier League with Portsmouth.
After picking up an FA Cup winners medal he returned to the Championship with Pompey. He then moved to Leicester City where he enjoyed arguably the most successful spell of his career.
He scored 49 goals across three Championship seasons for The Foxes which meant he had reached double figures in the league in his last six seasons at that level. He contributed to Leicester's promotion to the Premier League and their survival before leaving at the start of the season in which they would go on to win a remarkable title.
Nugent then helped Middlesbrough get promoted with eight goals before a two and a half year spell with Derby County where he found the back of the net 17 times.

One more spell with Preston was to follow, where he scored the solitary goal at home to Fulham which was to prove his 121st and final goal in the Championship. Nugent wasn't as effective on his return to Preston as his pace had gone, but could still prove to be an experienced player to rely on for some tough matches.
He is now without a club after being released in last summer, and could be set to lose his Championship scoring record.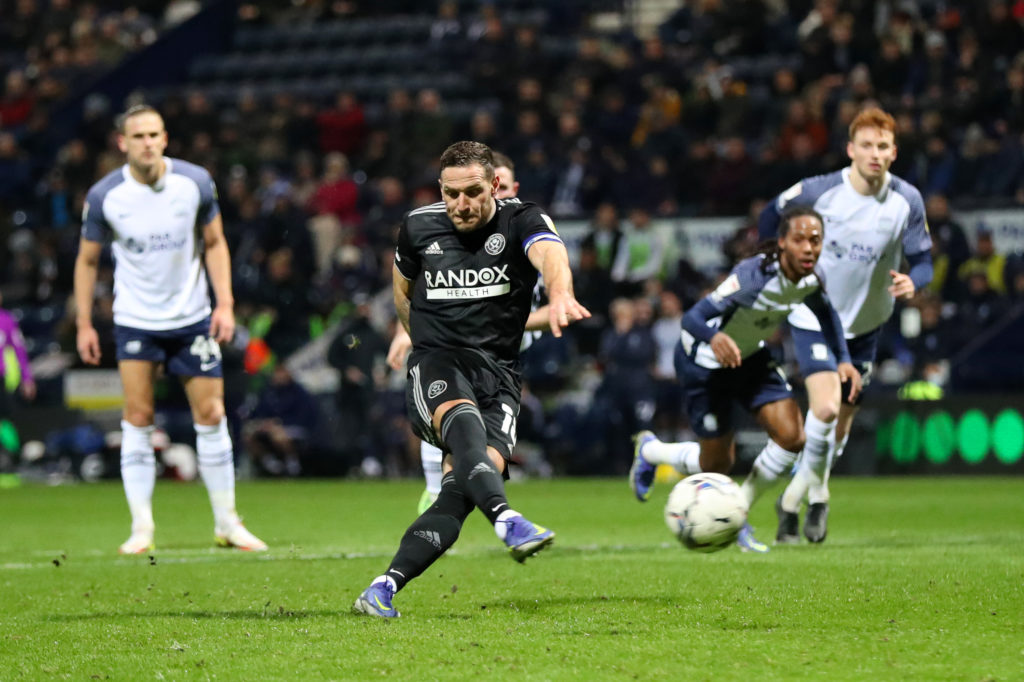 Billy Sharp, who turns 36 next month, has been a handful for defenders in this league for over a decade. He scored his first goal in the league in March 2008 but really kicked on at Doncaster in three seasons that followed.
Spells with Southampton, Nottingham Forest, Reading and Leeds United followed but Sharp never really got a deserved stab at the Premier League. He finally did once he returned to Sheffield United for his third spell and the captain is a hero at his hometown club. His 23 league goals helped them to promotion in 2019, and remains a key player for them now even at 35.
On Tuesday night, Sharp stepped up from the penalty spot to score Sheffield United's second goal against Preston.
North End roared back to draw 2-2, but Sharp has now moved level with Nugent at the top of the all-time Championship scoring charts.
He will surely pass Nugent's tally soon and it's also worth noting Sharp has scored 104 goals in League One as well, placing him fourth in the all-time list for that league just ahead of Jermaine Beckford.
Have something to tell us about this article?
Let us know