Preston continue to chase new signings with Ryan Lowe claiming that North End are working on deals for a couple of good additions.
North End fans were expecting a big summer but whether that has happened is open to interpretation.
The signing of goalkeeper Freddie Woodman was certainly an impressive addition as he arrived on a permanent basis from Newcastle United.
Free agent goalkeeper Dai Cornell's arrival was met with a mixed reaction but his primary role will be as competition for Woodman.
Ben Woodburn and Robbie Brady have now joined after trial spells with the club, with question marks over both of them.
Lowe wanted robust, quality Championship players; Woodburn has struggled in recent years and Brady's injury record is troubling.
MORE PRESTON STORIES
That means Preston fans are still really waiting for a couple of big additions to improve Lowe's starting lineup.
Wing backs on both sides are still needed whilst it's abundantly clear that Preston need another couple of strikers.
Fans are getting giddy about a potential return for West Bromwich Albion attacker Callum Robinson and Lowe has now commented on North End's transfer hopes.
Lowe told North End's Twitter account that calls are being taken all the time about potential signings, with four men working on deals.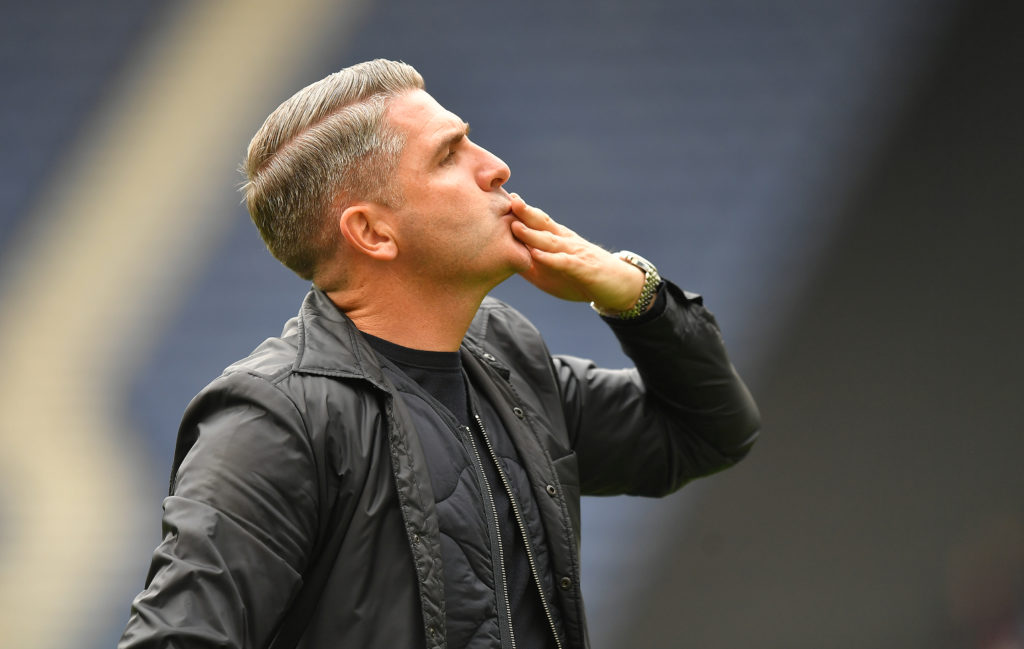 Lowe himself, new chief scout James Wallace, MRKT Insights director of scouting Andy McGregor and North End director Peter Ridsdale are all involved.
The Preston boss believes there are a number of 'irons in the fire' for Preston, even claiming that North End are working on deals for a couple of potentially important signings.
Lowe did call for more patience but is happy with the work going on back in England whilst he and Mike Marsh coach the current players over in Spain.
"James Wallace, our chief scout and Andy from MRKT Insights and Peter [Ridsdale] are all back home doing some work for us," said Lowe. "We've got to be in the know, we're on with calls, I'm taking calls myself during training and after training, the lads back home are taking calls and out watching games."
"We've got a few irons in the fire, we just need to be patient with it though. We're here now with the work still going on back home, I know the fans are getting a bit itchy but trust me, we've got to get the right ones, we're on with a couple of good ones and if we get them, they'll obviously make us stronger," he added.
Lowe will hope for some positive news in the coming days with Preston clearly needing more additions before the big kick-off against Wigan Athletic later this month.
Related Topics