Preston may still look to bring in one more midfielder before the transfer deadline, and St Johnstone's Ali McCann has emerged as a surprise target.
You might think North End are stocked with midfielders, and there's no need for another to come in.
Preston do lack midfielders who can comfortable play in a two though, with Alan Browne struggling in that role against Huddersfield Town last week.
Tom Bayliss is likely to be loaned out before the deadline, and Lewis Leigh is yet to feature in the first team this season.
Finding a midfielder with athletic ability and control of possession would be ideal; basically, replace Ben Pearson!
One new name emerged this week, with The Sun reporting that Preston boss Frankie McAvoy would like to sign St Johnstone midfielder McCann.
A £3million price tag means North End would need to sell players first in order to pull off a club-record deal.
Celtic have been pursuing McCann too, meaning a move to Preston before the transfer deadline seems a little unlikely.
North End fans may not be too familiar with McCann, so we were able to call in Scottish football expert Ben Banks for his opinion on the 21-year-old midfielder.
"It's a bit cliched to say, but he is a good all-rounder," said Banks when asked what kind of player McCann is. "His passing range is brilliant, possessing the ability to drop deep and carry the play forward. He can do that with either a 20 yard pass or carrying the ball himself. He's very calm on the ball and has the ability to go box to box too."
"You might think he's an attacking midfielder but he is really good at winning the ball back. He was Man of the Match against Galatasaray earlier this month with much of his work done off the ball. Maybe physically he could bulk up a bit, but it's hardly stopped him from getting to the level he's at. I'm really struggling to find a negative to his game. He's only 21, so still room to grow."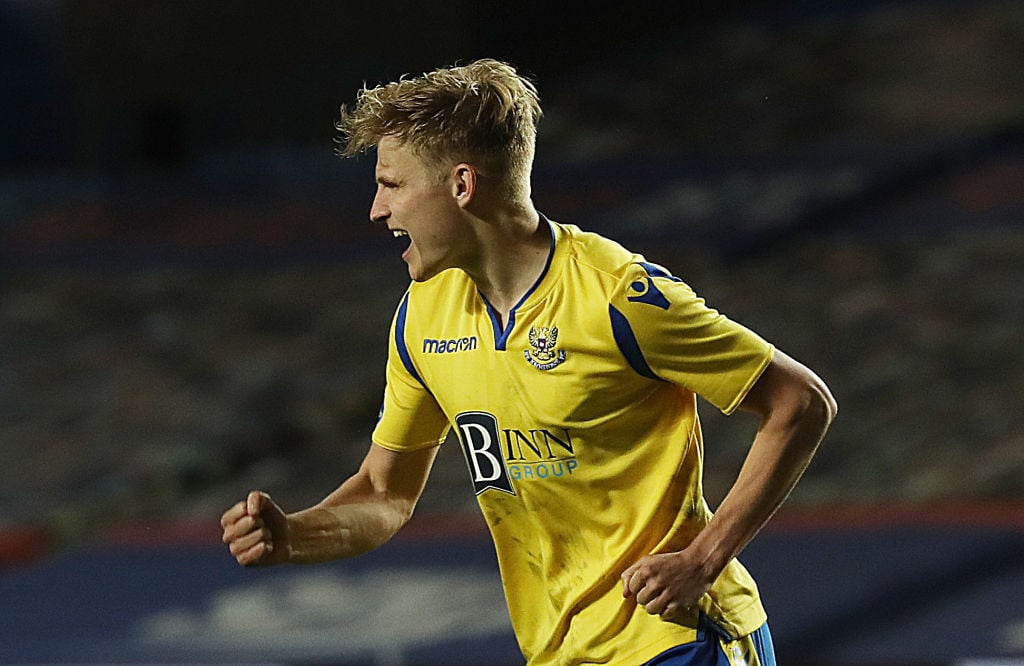 Any midfielder arriving at Preston would have to cope with the standards set before them in Ben Pearson and Paul Gallagher.
Ben Whiteman has effectively replaced Gallagher, and whilst Ryan Ledson brings the combative nature of Pearson, he maybe isn't quite as defensively sound as the now-Bournemouth man.
Banks believes that McCann can protect the back four without the disciplinary woes of Pearson, whilst also being able to start attacks.
Ultimately though, Banks doesn't think McCann is a pure holding midfielder and may operate better going from box to box.
"He's more than capable of protecting a back four. Ben Pearson, from what I gather, was quite a combative midfielder at Preston and I don't think McCann is quite as aggressive – so the red card count would be much lower! But he's great at holding the ball and dictating play. He'd be a different kind of deep-lying midfielder, but an effective one. That said, I don't think he's an out-and-out defensive midfielder. I believe he's best in the number eight role."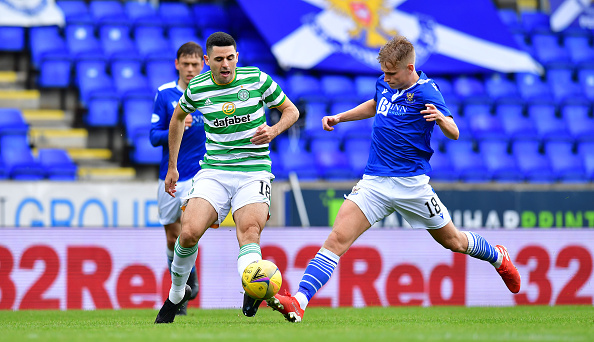 Some may have concerns about targeting players from Scotland, with North End having something of a mixed record when it comes to recruiting players from north of the border.
Louis Moult was likeable but just unable to stay fit. Chris Humphrey was a success, but there have been notable flops from Celtic and Rangers in Simon Lynch and Andy Little.
Breaking the club's transfer record for a player in Scotland may be seen as a massive gamble for North End, but Banks believes that the Scottish Premiership is much better than people in England claim.
"Plenty of people south of the border are quick to belittle Scottish football but it's a really good standard that's always improving. Several players from south of the border have came up to the Scottish Premiership, had a poor spell, and gone on to do well back in England. Shane Duffy's been one of the best English Premier League defenders in the early stages of the season after struggling at Celtic. So it isn't the 'pub league' some make it out to be."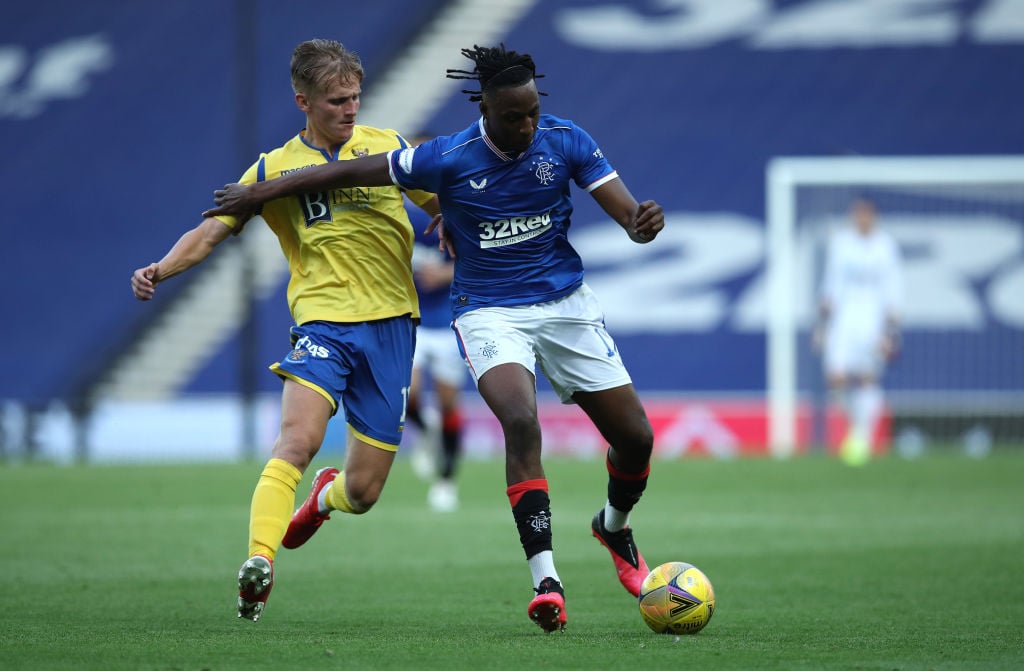 The added bonus with McCann is that he has now played in Europe with St Johnstone.
After winning the Scottish domestic cup double last season, St Johnstone have been in Europa League qualifiers this summer.
The Saints pushed Galatasaray all the way in their two-legged affair, pulling off a remarkable 1-1 draw in Turkey before narrowly losing at home in the second leg.
Tonight, St Johnstone face LASK Linz from Austria and are potentially just 90 minutes away from reaching the group stage of the competition after a 1-1 draw in the first leg last week.
That experience in Europe should stand McCann in good stead for a step up in the future, and Banks believes that the midfielder is 'destined for the Premier League' having excelled on the European stage.
"You need to be really good to stand out as a technical midfielder and McCann has proved his worth over and over again. It's undoubted though that facing Galatasaray and LASK is a step up but he's strolled all three games. He's also a regular now for Northern Ireland, so he's capable of making jumps when required. He'd settle in at Championship level no problem as I think he's destined for the Premier League, one day."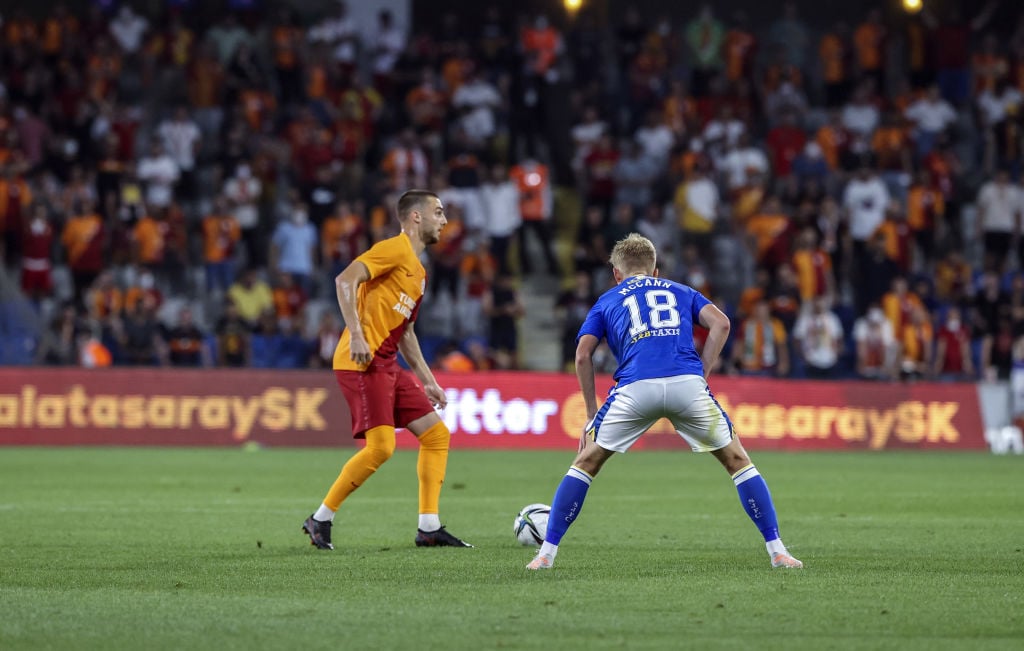 By playing regularly for St Johnstone, McCann has been indelibly linked to the progress of boss Callum Davidson.
Davidson was a fan favourite during his time as a player at Preston, racking up almost 200 appearances for North End following a 2004 move.
Many would love Davidson – the man who guided St Johnstone to those two pieces of silverware last season – to become a Preston manager down the line.
McCann is a key part of Davidson's side, and Banks believes the former North End left back has had a huge impact on McCann's rapid development.
"Massive," said Banks on Davidson's influence.
"Callum's been a revelation as a player, assistant and manager at Saints and will go down as one of their greatest after the League Cup and Scottish Cup double. By the time you're reading this, he may have taken them into the group stages of European football, facing LASK in the second-leg of their Conference League play-off on Thursday. McCann has been central to this and he's got better and better under Davidson's guidance. The role McCann has in Davidson's midfield seems to really suit him as he gets to do both sides of the game, with perhaps a bit more emphasis on the attack."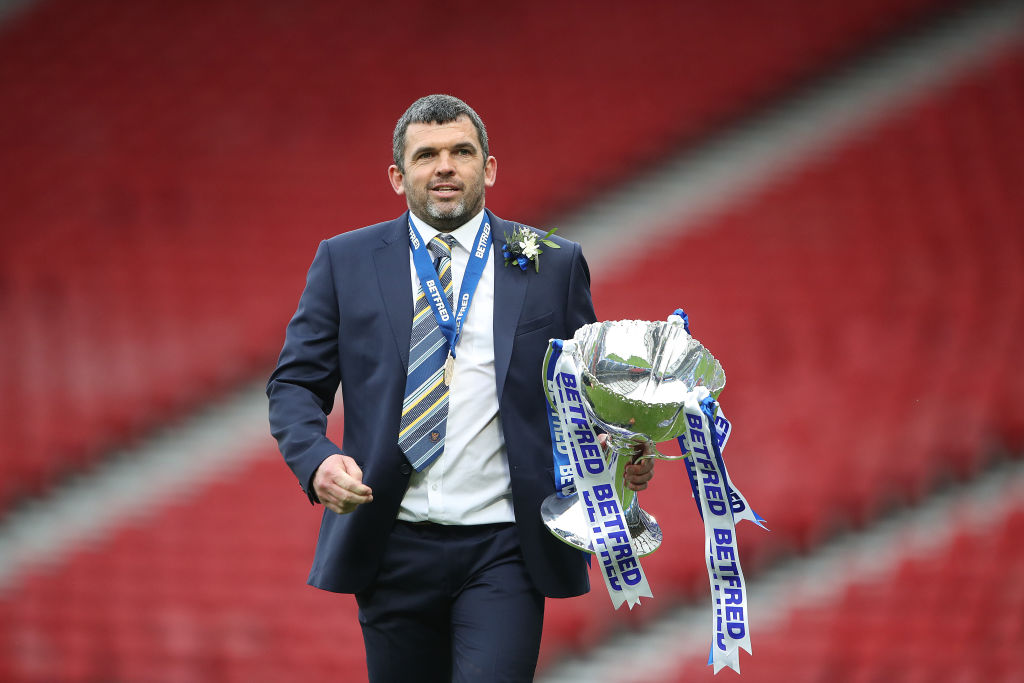 There have been a couple of midfielders thriving in the Scottish Premiership in recent years who feel a little comparable to McCann in terms of his rise.
John McGinn excelled with Hibernian before landing a 2018 move to Aston Villa, whilst David Turnbull became a goalscoring machine from midfield and joined Celtic last summer.
Both players went for around £2.75million, just shy of the asking price for McCann.
If Preston are to spend that kind of money, they would want the player to be another McGinn or Turnbull – a player who becomes a regular in midfield with outstanding performances.
Banks believes the quoted £3million fee is a 'bargain', comparing him more to Turnbull than McGinn.
Banks even feels that McCann would be worth double that fee if he was already in the Championship and isn't all that far away from McGinn's ability already.
"£3 million in the current climate is a bargain. He's not like John McGinn, I'd more liken him to David Turnbull. He's creative with a bit of bite about him. If McCann was already at a Championship club, he'd be worth double. I'd say right now he's a bit shy of McGinn's quality, but not a million miles away. Again, he's close to Turnbull and taking the next step in his career might help get to that level. Some might say he's there already and you could probably argue that point. £3 million is a solid investment.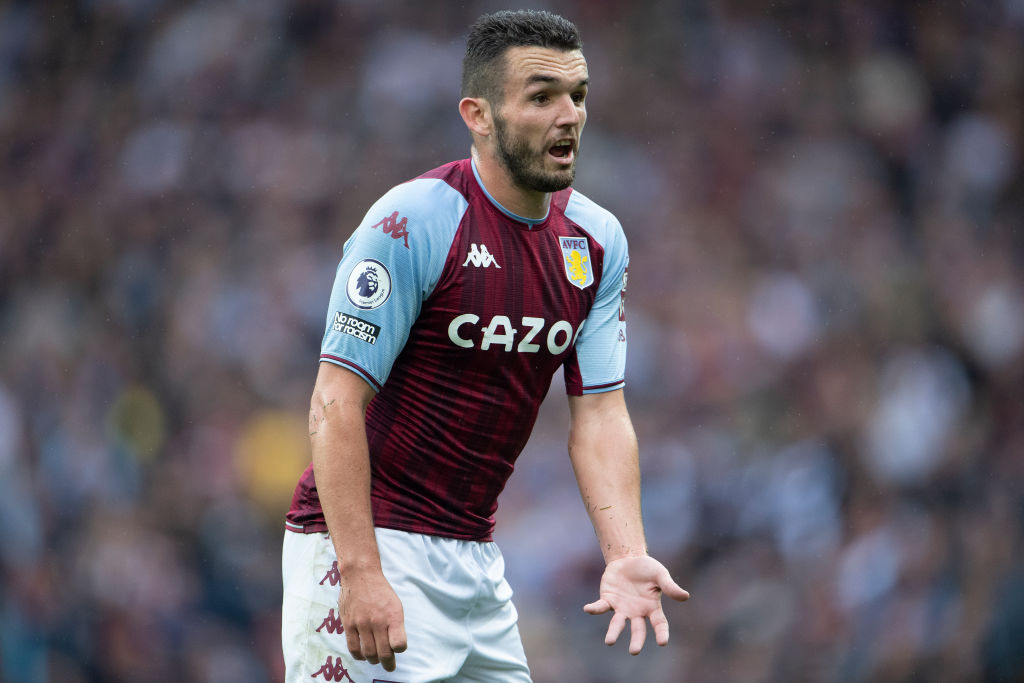 It does seem odd that a player of this quality is on Preston's radar; without being harsh on my own club, North End don't tend to go for players in the £3million price bracket.
Celtic have pursued McCann keenly, seemingly seeing that Turnbull-like quality too, whilst Stoke City – whose boss Michael O'Neill will know all about his fellow Irishman – are also keen.
Banks admitted that the links to Preston were a surprise to him, and doesn't really think that North End can come up with the cash to win the race ahead of other clubs.
"I was surprised when I saw Preston linked with McCann. Celtic have scouted him twice in the last 12 months and Stoke City hold a keen interest. You'd probably be quicker rounding off the teams down south who wouldn't like McCann, actually. But I can't see Preston, with what I know about the club, forking out £3 million for someone from Scotland. Is he worth it? Yes, but Preston have been hit and miss in the Scottish market. Someone like Celtic or Stoke could probably raise the capital quicker too.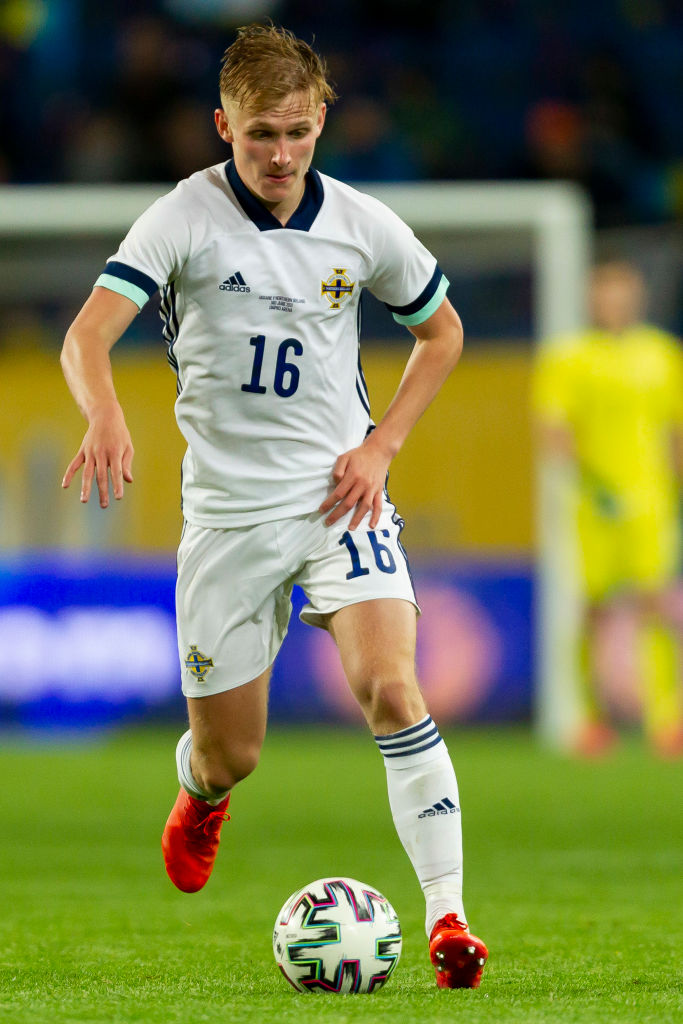 If Preston were to splash that kind of cash – almost twice the club's record signing – then it would have to be for a player they can end up making a profit on.
The likes of Greg Cunningham, Jordan Hugill and Callum Robinson have all earned North End a profit in recent times, but the saleable assets at Deepdale are beginning to dry up.
Banks feels McCann would at least double in price if he had two years at Preston, raking in profit for the club.
Taking that gamble in the first place is the problem, but Banks is absolutely convinced that North End would have an absolute gem on their hands if they can secure a deal for McCann before Tuesday's transfer deadline.
"If McCann has two good years at Deepdale, you'd be able to sell him for at least double the price, at least. The way the market is down south, you'd likely get nearer triple. I really do believe he's destined for the Premier League and the Championship would be a great next step for him. Selfishly, I would love to see him stay in Scotland for at least another season as he's a joy to watch. But interest is brewing."
"If St Johnstone stay in Europe until Christmas, they'll get a massive cash boost worth seven-figures, which could be enough for them to keep McCann and a few others attracting interest. I think he's destined for England at some stage though and the good thing about Preston is if £3 million is being spent, he's likely a starter most weeks. But I don't know whether bigger teams will be able to blow you out the water. He's hot property," Banks added.
Related Topics
Have something to tell us about this article?
Let us know